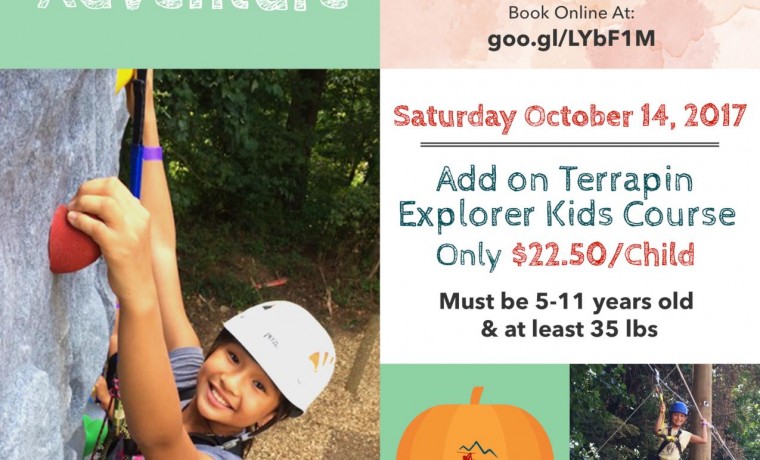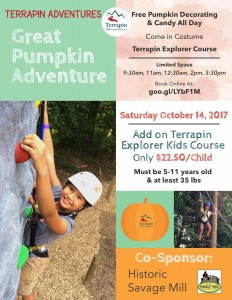 October 14, 2017
9:30am, 11am, 12:30pm, 2pm, & 3:30pm
Come in costume. Enjoy decorating your FREE pumpkin with supplies.
Afterwards, stroll the Mill and collect free candy. Free for kids of all ages.
Prizes awarded to the best costumes!
Pumpkin Decorating Tickets are Free but must be reserved in advance.
SORRY, ALL TIME SLOTS HAVE BEEN RESERVED!
Then try our optional kid friendly Terrapin Explorer course for a special discounted price of $22.50/pp plus tax. Participants must be between 5 and 11 years old and weigh a minimum of 35 lbs. You will enjoy 18 traverses on our integrated kid size ropes course, 2 mini-zip lines and a 20 ft. rock climbing wall.