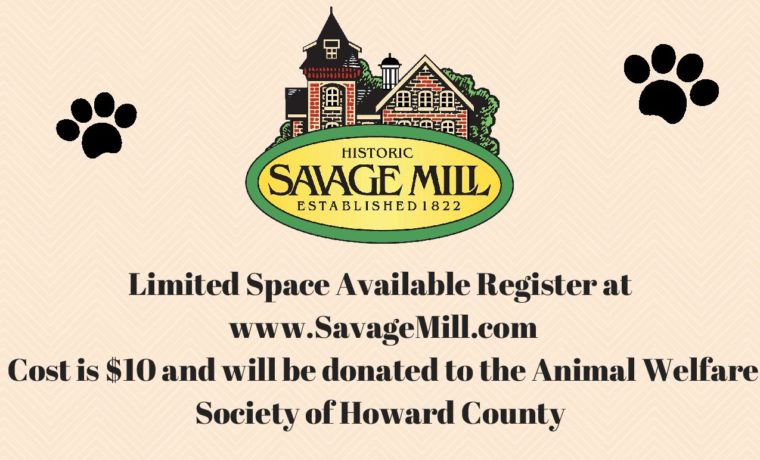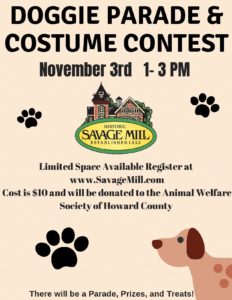 Bring your furry friend on November 3rd from 1 – 3PM for a Doggie Parade & Costume! 
The cost is $10 and 100% of the proceeds will be donated to the Animal Welfare Society of Howard County.   There will be an indoor parade, prizes, trick or treat, trainers, groomers, dogs to adopt, and much more!  Categories will be judged for the scariest, cutest, and funniest costumes.  Registration is at 1 PM near the West End entrance (closest to Terrapin Adventures) and the parade will begin around 1:30 PM.  Judging will be at 2 PM and The Best in Show will be announced at 2:30 within the three categories. 
*Dogs must not be aggressive, owners are responsible for dog's behavior, and rabies shots must be up to date.  An instruction sheet will be emailed to each participant, after tickets have been purchased.