ART EXHIBIT: Nature's Hold
September 6, 2019 @ 5:00 pm

-

October 6, 2019 @ 9:00 pm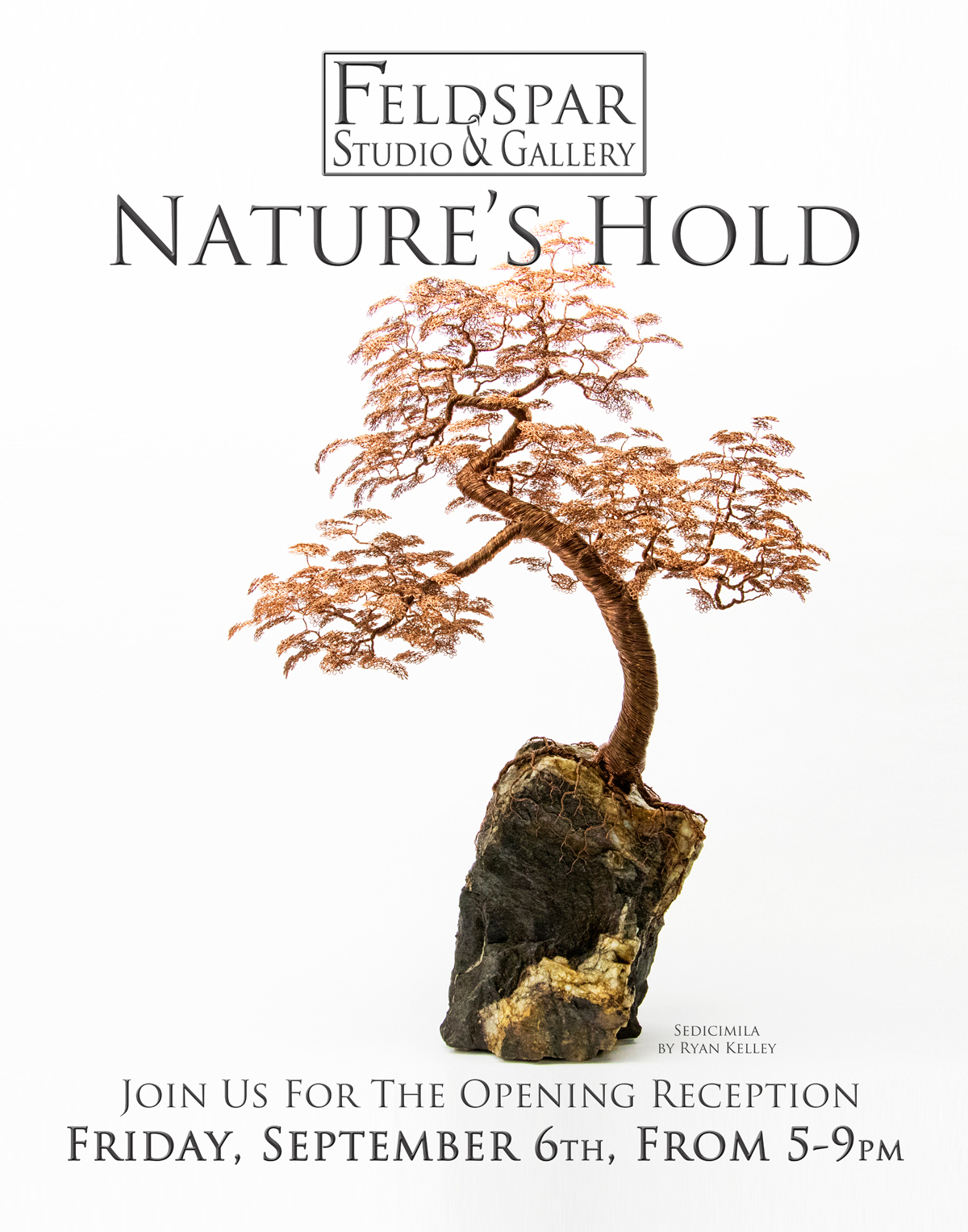 @Feldspar Studio & Gallery 
Nature encompasses the physical aspects of the world; various corporeal features of the earth. Nature does not denote what is created by humans. But what if humans can capture the essence of nature through the artistic spirit of creation? That is what artists Ryan Kelley, Kirsten Bowen, and Anna M. White do. "Nature's Hold" brings together three artists whose differing techniques and perspectives capture the varied aspects of what we consider "nature".
Windswept trees made of copper wire, iron ore, and crystal share space with landscapes and flowers created with poetry from the strokes of a brush weighed down with plaster. Comfortably coexisting with these works of art will be ceramic forms that echo the motion of the wind through precise cuts in clay turning vessels into sculptural forms that host vines, spider webs, and sparkle like geodes.
We look forward to seeing you for an evening of art, hors d'oeuvres, and wine.