Intro to Oil Painting, StillLife
August 17, 2019 @ 11:00 am

-

3:00 pm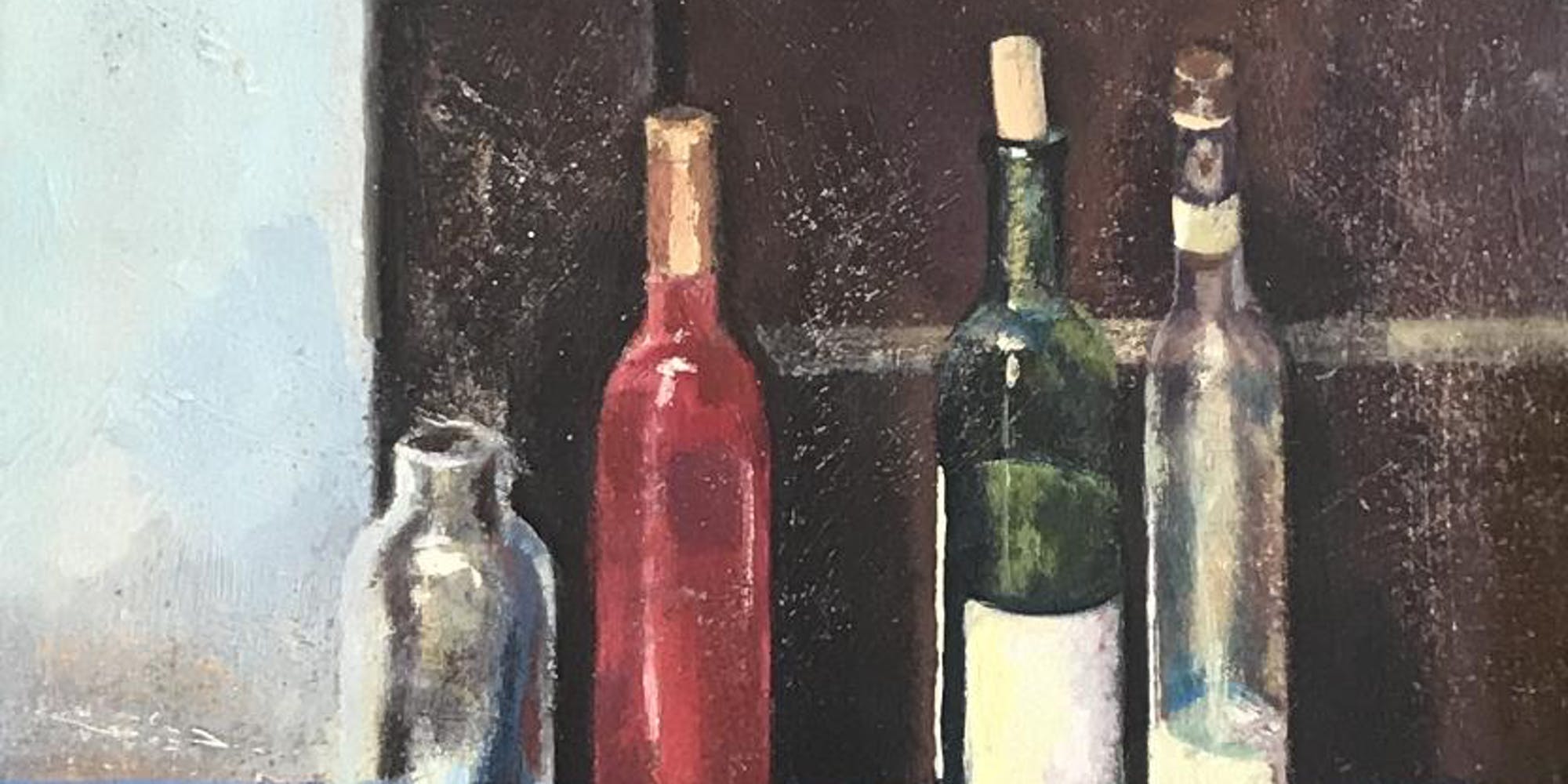 @ HorseSpirit Arts Gallery
The workshop will include an overview of materials, color palette choices, and how to create an interesting composition.
Supply List: Students are responsible to bring their own supplies
1. one 9" x 12" stretched canvas or canvas panel
2. several oil painting brushes (suggestion: Blick Economy White Bristle Brushes Combination Set of 6 — Includes one each of Round size 8, Round size 14, Flat size 6, Flat size 14, Bright size 8, and Filbert size 8)
3. odorless turpenoid ( a pint should suffice for a one day workshop)
4. rags (old socks or an old t-shirt cut up make good rags, or buy a bag of rags)
5. two jars with lids for turpenoid
6. table easel (not required, but good to have, available at dickblick for under $16: Blick Studio Table Easel by Jullian)
7. Gamblin Solvent Free oil paint medium
8. disposable palette (I prefer gray matters)
9. oil paint tubes, 40 ml: titanium white, lemon yellow, cadmium yellow, cadmium red, alizarin crimson, yellow ochre, cerulean blue, ultramarine blue, burnt umber*If you already have some supplies in a different variation, we'll try to work with what you have.