Medium Dinner with Amazing Terry
October 15 @ 6:00 pm
$100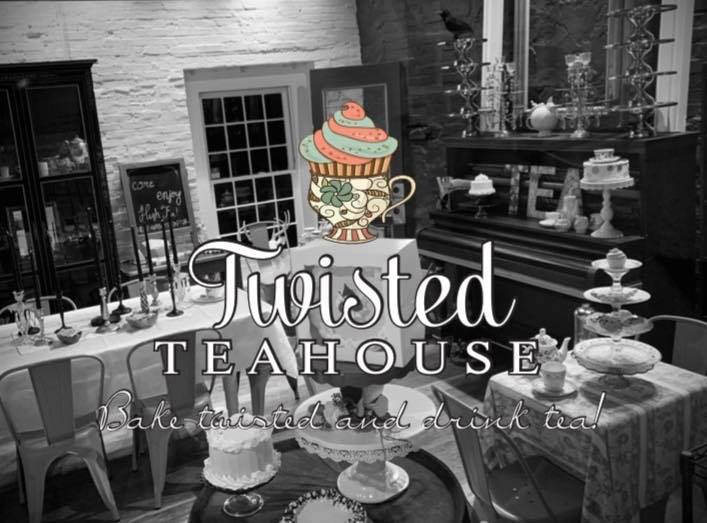 The Twisted Teahouse and Terry Kociolek invite you to Dinner and an Evening with a Psychic Medium on October 15th, 2020 at 6:00 p.m.
Terry is a native Marylander and has been serving others with her gift since 2008. Terry's acute sensitivity to spirit is a gift that has passed down by generations of women in her family. When her mother became ill, she encouraged Terry to use her gifts to help others. So, they made a pact! They agreed upon what her mother would do after she passed to let Terry know she is still with her. The evening Terry's mother passed away, the task was completed, and Terry started sharing with others about her gift. Terry has never advertised. Terry believes everyone can connect with spirit. During her readings, Terry often shares her tips so others may tune into their own gifts. Terry feels truly honored that Spirit uses her to convey messages to their living loved ones.
Terry also volunteers as a Forensic Medium for a private investigator in Colorado, this is her give back to Spirit for giving her, her gift. Terry has also worked to fine tune her gift and has studied with both Lisa Williams and James Van Pragg. Ultimately, Terry hopes you will come to know that your loved ones are always near.
Dinner and soft drinks, tea and coffee are included in the price of admission. A set dinner menu is planned for the evening.
Enjoy Twisted Teahouse's custom blended teas, soda, and water; a delicious garden salad with a house- made creamy Italian dressing or oil & vinaigrette and bread. The main course is our classic Grilled Chicken Fettuccine Alfredo in a light cream sauce, topped with grilled rainbow peppers and onions. (Note: Our vegetarian option is topped with Sautéed mushrooms, rainbow peppers, and grilled onions.) Dessert will be one of Twisted Teahouse's exclusive cake slices or seasonal farm style cobbler!
Ticket Price: $100.00 for the evening Tickets are by PREPAID reservation only: Tickets are NOT confirmed until payment has been received. Payment can be made by using the Venmo, made payable to Teresa Kociolek. If you would prefer to pay by Zelle or another method please email us at readingswithterry@gmail.com . Payment is due within 5 days of reservation or your seat will be released. Seating is limited.
Tickets are non-refundable but are transferrable to another person of your choosing.
Disclaimer: We ask that you please understand that not everyone will receive a reading at this event, it is all up to Spirit. By booking and paying for your ticket, you agree to not hold Terry Kociolek responsible for any information that is shared with you, nor, will hold her responsible for your reactions or actions based on the information shared.
Doors open at 6:00 for registration, followed by dinner and then Terry's readings.
Blessings,
Terry Kociolek Psychic Medium & Twisted Teahouse