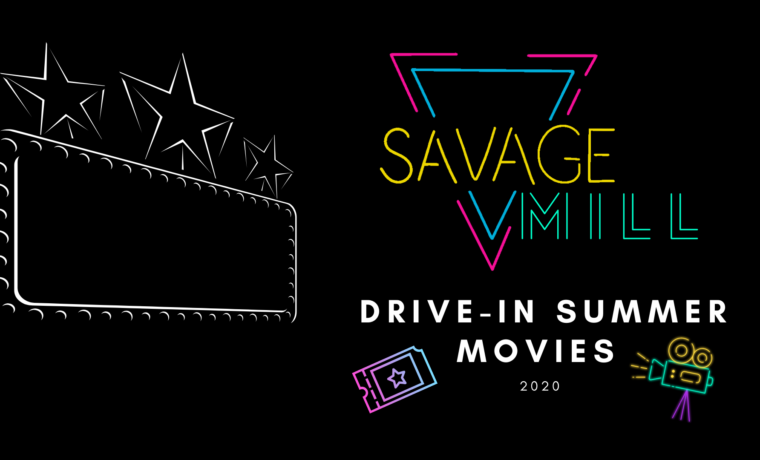 Drive-In Summer Movies at Savage Mill
Join us all summer long for our outdoor drive-in movie series! We know being stuck in the house has been a drag, but your safety is our highest priority. That's why we've developed measures with your safety in mind:
COVID-19 POLICIES:
---
Contactless Ticketing!
Print your ticket or pull it up on your mobile device. Roll the window down and present your ticket. We'll scan it, and you're all set! Pull up, scan your ticket, and you're ready-to-go! It's THAT easy!
---
Social Distancing
All cars will be parked 6ft away (on top of you being in the comfort of your vehicle). Because you will be in an outdoor setting and inside your vehicle, masks are optional but still encouraged.
---
General Safety:
You are to remain inside your car at all times. Under no circumstances may portable chairs, blankets, or towels be allowed outside your vehicle.
---
Schedule:
June 19th – Happy Gilmore
July 3rd – Shrek
July 17th – Just Mercy
July 31st – Talladega Nights
August 14th – Into the Spiderverse
August 28th – The Birdcage
---
Every other Friday through 6/19/20-8/28/20
START TIME: 8:30 PM
END TIME: 11:00 PM
PLEASE NOTE: ALL DATES ARE SET. MOVIE SCREENINGS ARE SUBJECT TO CHANGE. IF YOU ARE NOT HAPPY WITH A MOVIE REPLACEMENT FOR YOUR PURCHASED DATE, A FULL REFUND WILL BE ISSUED.
Disclaimer: You know your family and children better than us. Please be aware of ratings. Your interpretation of child-appropriate showings may be different than others.
The Fine Print:
---
Tickets:
Ticket includes one (1) car entry into the lot and parking space. If it is evident the number of persons inside your vehicle has exceeded the legal amount of seats available (5 persons in a 4-seater car), you will be denied entry without a refund. Please be safe and follow the law.
---
Parking:
Parking is on a first come first served. Please arrive 15 minutes early to ensure you are happy with your spot. Unless there is a clear issue, the parking space you will be directed to is final.
---
Screening Location:
Our West Parking Lot & Main Entrance (near Terrapin Adventures) Please see picture & map below. Our address: 8600 Foundry St, Savage MD, 20763
---
Food Options:
Sweet Cascades & Rustiq Bakery & Cafe will be OPEN for Drive-In Night, until 8pm Friday, June 19th.
Say Cheezz Grille: Call ahead to order, (301)776-2622       Rustiq Bakery & Cafe: Pre-order online at www.rustiqbakery.com  Receive $5 off $25! COUPON CODE: 5OFF25
Menus: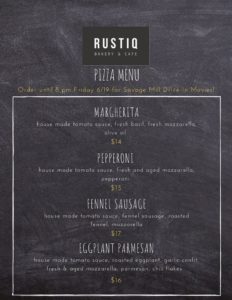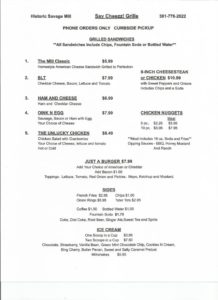 ---
Snacks:
Snacks and outside beverages are, OF COURSE, permitted 🙂 Please be mindful of your trash.
---
More information to come throughout the summer, please check back frequently or visit our website, www.savagemill.com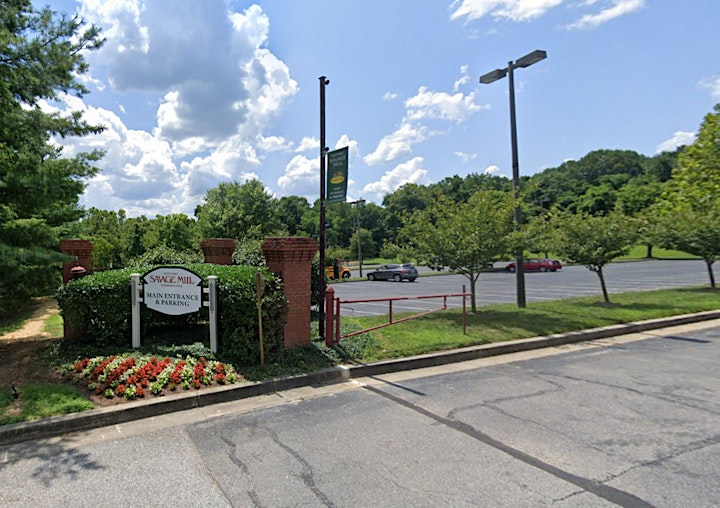 West Lot
---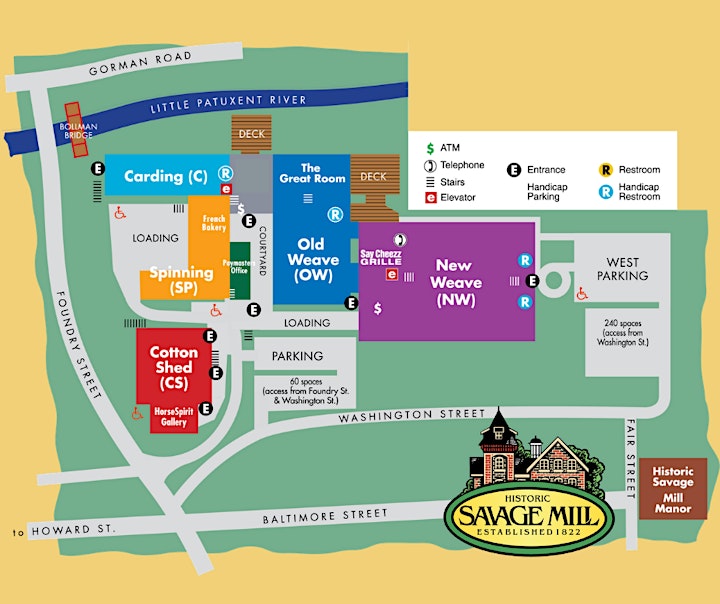 Map
---