We're excited to announce that Girls' Night Out, a popular event here at the Mill pre-pandemic, is returning on Thursday, August 4, 4-8 pm! A new look and vibe characterize this fun evening featuring free wine and snacks, special deals and promotions, and "after-hours" shopping and services.
It starts with the entrance into the Mill, decorated with fresh flowers by our friends at Indigo & Ivy Farms. Check in at one of the indoor or outdoor check-in tables and grab a glass of wine – free in a cup or $5 gets you a limited-edition Girls' Night Out (GNO) wine glass.
Pick up a GNO tote bag filled with promotional items and coupons from tried-and-true businesses like Terrapin Adventures ($10 giant swing ride, anyone?) and JMD Studios (try a free dance class) alongside exciting newcomers Jules + Kate, Walton Lash Co. & SD Aesthetics and more!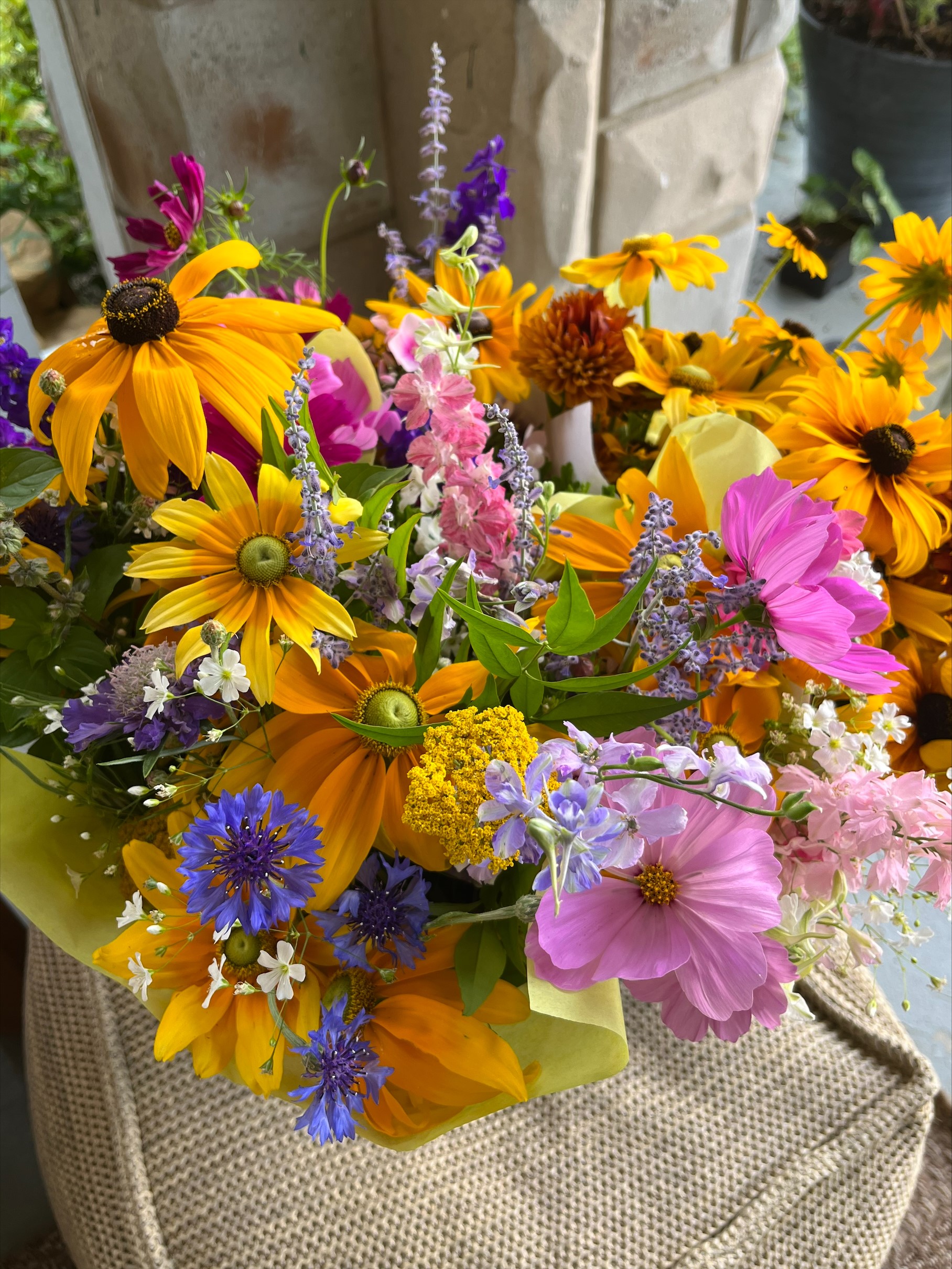 Don't forget to grab a GNO Passport Card! The rules are like Bingo – your card will contain a randomly-generated list of participating businesses. Get each of your spots stamped by the respective business and once it's complete, drop it off with us for a chance to win one of a number of exciting prizes!
Revisit your favorite shops and poke around new ones! Look for a Participating Merchant sign and enter to see what's going on. From snacks and sales to games and demonstrations, our small business owners have unleashed their creativity and are eager to talk about the products and services they offer. Don't forget to head outside to the businesses in the Cotton Shed – refer to the printed map for orientation.
Shop small and local with these businesses. You'll find a voucher for $5 in GNO Cash inside your bag, which you can redeem that evening with any participating merchant.
Linger for the evening here at the Mill. Get a free henna tattoo from a visiting artist, assemble a bouquet at the flower bar, purchase sweets for that special someone, and grab dinner at Dive Bar & Grille!