---
OUR BRICK & MORTAR SHOPS MAY BE CLOSED,
BUT THESE SHOPS ARE ALWAYS OPEN ONLINE!
SUPPORT SMALL BUSINESS | SHOP ONLINE!
---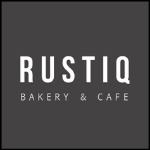 This treasured neighborhood bakery & cafe is OPEN FOR CARRYOUT AND DELIVERY!  Pizza, pastries, quiche, and fresh baked bread!  Check Facebook and Instagram for schedule and offerings!  You can also find them on GrubHub, DoorDash, and UberEats!
301.362.1300 | FACEBOOK | INSTAGRAM | WEBSITE
---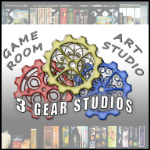 Many of their tabletop items now available for purchase on their website, plus they're working to bring the local art from 3 Gear Studios online as well!  Curbside pickup, Delivery (up to 15 miles), They can even hold your purchase until you're ready to pick up (up to 6 months). 
443.604.3578 | WEBSITE | FACEBOOK | INSTAGRAM
---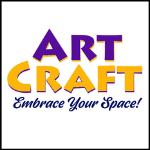 Your favorite shop for gorgeous hand crafted furniture and home décor by American artists like Sticks, David Marsh, Matthew Patton, and more is always open online!  They'll ship anywhere in the U.S.!  100's of American Artists at your fingertips!
800.880.8348 | WEBSITE | FACEBOOK | INSTAGRAM
---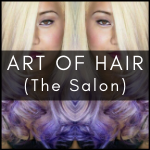 You can still bring home your favorite haircare product from The Art of Hair (The Salon). Curbside pickup now available! Roots starting to look a little rough?  They've got you!  Check out their Facebook page for available products then shoot your order over via DM or email.
EMAIL | FACEBOOK | INSTAGRAM | WEBSITE
---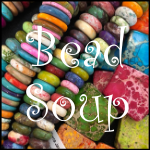 Beads, patterns, supplies, and even virtual classes!  These ladies are beading through the tough times and you can bead along with them!  Keep up with their offerings on Facebook!  They're mailing out gift certificates as fast as they can so grab yours now!
240.456.4568 | WEBSITE | FACEBOOK | INSTAGRAM
---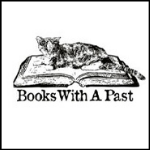 These bookworms have come up with a multitude of ways to help keep you busy while you're stuck at home!  Curbside pickup, E-books, gift cards, you can even find them on Libro.fm  – enter code SHOPBOOKSTORESNOW to get two audiobooks for the price of one!
EMAIL | WEBSITE | FACEBOOK | INSTAGRAM
---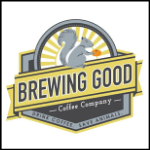 Drink Coffee. Save Animals. Karla & Justin ship fresh, craft-roasted, fair trade organic (FTO) coffee all over the U.S.! Not only will you get amazing coffee delivered to your doorstep, you'll also get to feel really good about it.  10% of all proceeds donated to animal protection nonprofits!
WEBSITE | FACEBOOK | INSTAGRAM
---
FACES by Brandi knows that you're keeping your hands clean, now it's time to moisturize, moisturize, moisturize. Stay home, relax in your PJ's, keep calm and ENJOY $10 OFF 65 or more retail products using Code: GNOVIP10 / FREE SHIPPING w/75 or more
301.470.FACE(3223) | WEBSITE | FACEBOOK
---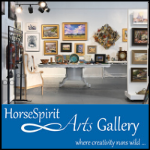 Browse this eclectic, up-lifting collection of original creations by over 45 local Maryland Artists and find a treasure that brings you solace and joy during these challenging times. HorseSpirit Arts Gallery is offering FREE shipping to anywhere in the continental US. 
WEBSITE | FACEBOOK | INSTAGRAM
---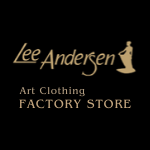 Combining the complexity of the colors with the feel of alluring fabric, each piece is unique. Handcrafting art clothing for over 30 years, Lee still manufactures in her factory located in Maryland.  To thank you for all of your support, enjoy 15% off with code: LATHANKS
301.725.5555 | WEBSITE | FACEBOOK | INSTAGRAM
---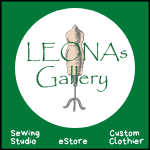 Leona's sewing program is now virtual, with classes that will help you through your stay at home and increase or improve your sewing skills.  Leona is also manufacturing facemasks for the community during the COVID-19 crisis so keep up with the Gallery on Facebook and stay healthy!
VIRTUAL CLASSES | WEBSITE | FACEBOOK | EMAIL | 443.504.2678
---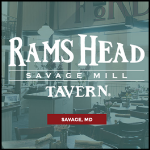 You can show your support by purchasing a Rams Head Gift Card to use when they're ready for you.  Remember all of those nice things your bartenders and servers have done for you over the years?  I'm talking to you "complicated drink orderer" and "can I have an extra side of ranch-er".
PURCHASE YOUR GIFT CARDS HERE | WEBSITE | FACEBOOK
---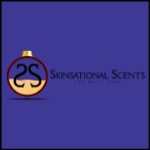 Beautiful body oils, sumptuous soaps, luxurious lotions and more – all available online – all the time!  From Designer Type scents to Floral and everything else in between, you're guaranteed to find the one that's perfect for you.
WEBSITE | FACEBOOK | INSTAGRAM
---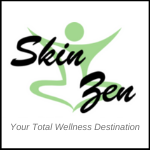 Love the skin you're in and find your healthy balance. Your total wellness destination is now your online destination for calm, balance, and luxury skin therapy products. They hope to have online Yoga Classes available soon so stay tuned!
301.725.6936 WEBSITE | FACEBOOK | INSTAGRAM
---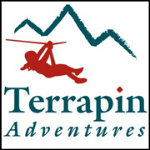 We're excited to share that from now until the end of April — all Gift Cards are 20% Off! Gift Cards are good for a full year so buy one today and get excited about the adventure you're going to have in the (near) future!
WEBSITE | FACEBOOK | INSTAGRAM
---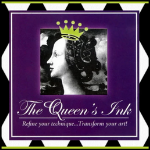 Once upon a time there came to be an artful Shoppe with a majestic online store known as The Queen's Ink. Their mission is to provide you, the royal artist, with the most current artisan papers, high quality mixed media art supplies and more while you're at home holding down the castle.
301.497.9449 | WEBSITE | FACEBOOK | INSTAGRAM
---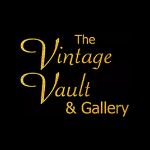 Thousands of pieces of vintage & antique jewelry including Victorian & Art Deco, Tribal & Ethnic, Rhinestones & Pearls, Bridal Collection, Bakelite & Plastics, Swarovski, Czech & Italian Beads, Sterling & Gold all from the comfort of your couch!
(240) 593-1142 | WEBSITE | FACEBOOK | INSTAGRAM
---
SUCCESS IN STYLE DONATIONS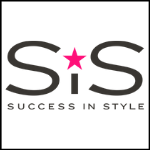 Success in Style is taking a temporary break from accepting donations in order to keep all of their cherished volunteers safe at home.  Please check back because they'll roll that swanky donation bin back out the moment they're able.