ART: Poetry In Plaster
November 8, 2019 @ 5:00 pm

-

December 8, 2019 @ 9:00 pm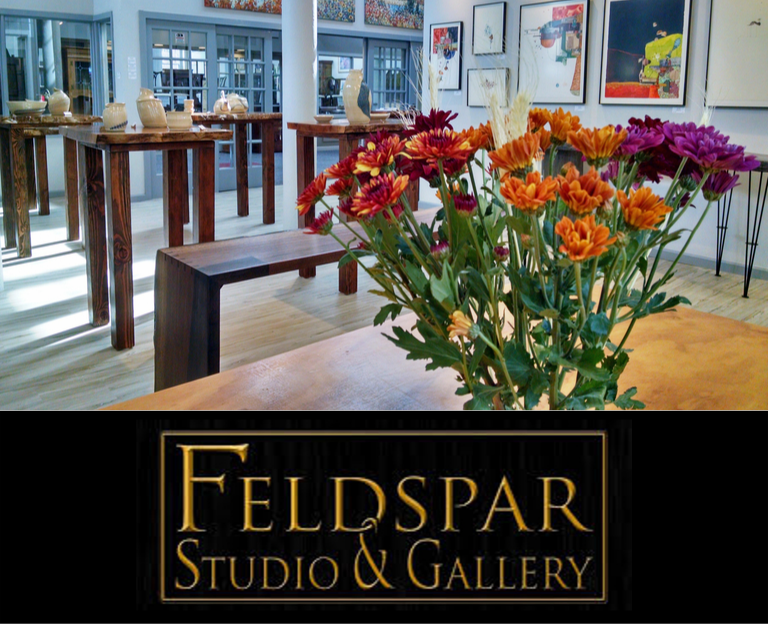 @ Feldspar Studio & Gallery 
Poetry In Plaster: The Paintings of Kirsten Bowen
Join us November 8th from 5pm-9pm for the opening of "Poetry in Plaster" our new exhibition featuring the work of painter and poet Kirsten Bowen. Kirsten uses her own unique method to create her works on canvas; "Venetian Fresco", a technique she invented using dyed plaster. The use of plaster in her paintings gives them a rich texture with defined lines created from her strong gestures of the brush.  This texture establishes her form and content by masking the painted words and at other times defining the shape of the letters that have been so thoughtfully incorporated in the images. The written texts within the painted images of landscapes, flowers, and forest scenes come from song lyrics, poems, and quotes.
Kirsten Bowen's work stands at the intersection of word and image, form and content. When she could no longer find the poems or quotes that would marry with the visuals she wanted to create, she started to write her own poetry. Please join us, not just for the detailed paintings she creates but also to hear Kirsten read her original poems, some of which are already part of her paintings and others that are waiting for their time to be incorporated into one of her thought-provoking canvases.
We look forward to seeing you for an evening of art, hors d'oeuvres, and wine.