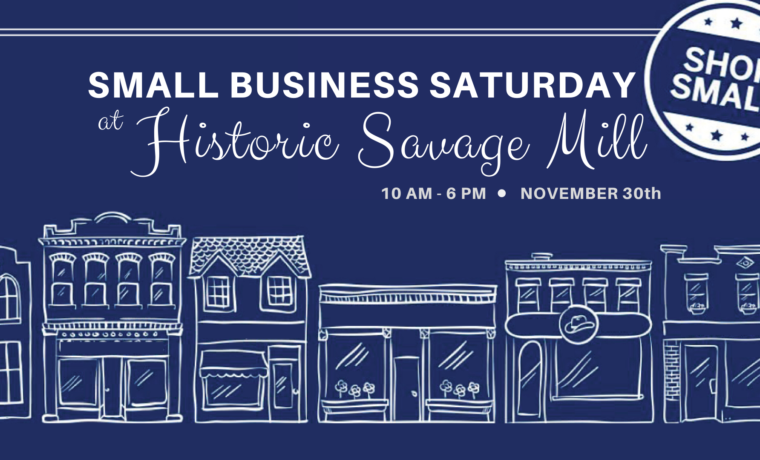 Do you know, when you spend $100 at a small business, $68 cycles back into the community, compared to $43 from a large corporation? This is just one of many reasons why shopping small is so important to supporting communities and local business owners. When you shop local, you help a family put dinner on the table, and that's something we're proud to support here at Savage Mill!
Join us for a jam-packed day filled with all kinds of deals, promos, events, and live music! Show your support for your fellow local business owners and shop small!
Art of Hair (The Salon) – 20% & 50% Off Products & Tools! 10% Off Travel Sizes!
FACES by Brandi LLC, – FREE Baby Foot Peel & Tote w/ retail purchase
Books With a Past – Children's Storytime! 40% Off Used Books, 20% OFF New Books/Toys/Gifts
Terrapin Adventures – Buy 4 or More Save and 25%
Artcraft – TRUNK SHOW! Local Jewelry Artist Barb Levy
Charity's Closet – Live Music While You Shop!
Feldspar Studio & Gallery – Hot Apple Cider
The Vintage Vault – Jewelry Identification! Bring up to 5 pieces of vintage jewelry for era identification and value!
AND MORE!
We hope to see you soon!