"Time has not stood still since purchasing my first antique clock nearly 50 years ago. I found the clock fascinating and what was supposed to be a one-time purchase of an accent piece for our new home quickly grew into a full fledged clock business thousands of clocks later.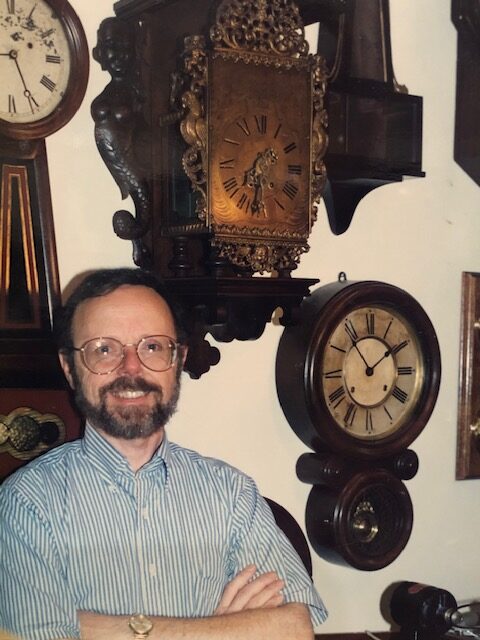 I soon discovered that this intriguing clock had a running issue so I returned it to the clock shop for a little tweaking, and that launched my curiosity about the mechanics of clockworks. It wasn't long before I began immersing myself in books about clocks and clock repair and later learning the trade from clock repair experts.
Six years after my introduction to horology, (the science of measuring time and clock making), I decided to start my own part-time clock business. But, what to call it? " How about Hands of Time" suggested my then 12 year old son, Tony. Well, Hands of Time seemed to say it all. So, in 1978, I embarked on my new journey of buying, selling and repairing clocks.
By 1987, I was ready to go full-time and that's when I decided on Historic Savage Mill as the perfect venue for my growing antique clock business. At that time, the Mill had just opened a dealers' co-op called The Marketplace which was comprised of antique and specialty shops. After a few months in The Marketplace, it was time to expand to a much larger space where we have been selling and servicing clocks for the past 34 years.
By the 1990's, Hands of Time had expanded even further, proudly boasting an inventory of over 1,000 new and antique clocks. We also began selling accent furniture, curio cabinets, fine art and collectibles. Things were happening fast and, before long, we were quickly becoming known for the best selection of clocks and collectibles in the Baltimore-Washington corridor. In response to the changing economy and the advent of online sales, we reduced our floor space but not our flagship service and personal interaction with our customers. Although for a couple of years we had an online store and an Amazon presence, we decided that was too impersonal for the type of products that we sell and soon decided to stay with our "old school" roots – getting to know our customers one at a time and up close.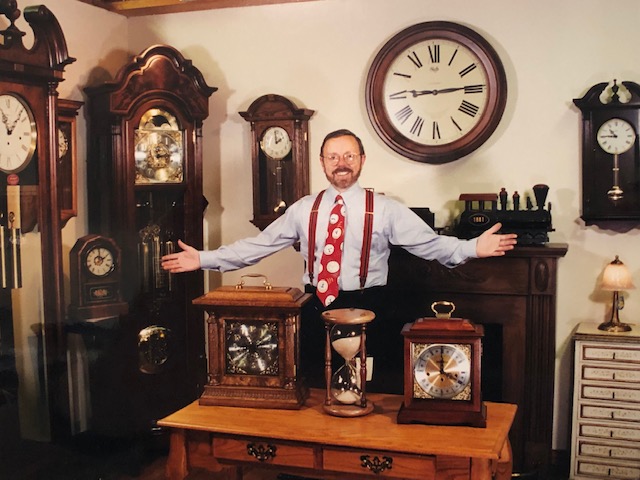 I have often said that Hands of Time is not only in the clock business but in the nostalgia business. Many of the clocks that we sell eventually are handed down and become family heirlooms while the clocks we service tend to evoke fond memories of family and friends who have passed on, leaving the next generation in charge of keeping the family clock "ticking". As for me and my dedicated team members, John, Ben and Rob, we're still "serving time" here at Historic Savage Mill.
See you next "time."
– Bob Capone, Owner of Hands of Time