Named after a generous friend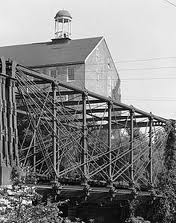 In 1820, Amos Williams and his three brothers borrowed $20,000.00 from their friend John Savage to start a textile weaving business on the banks of the Little Patuxent River. The water from the river flowed over a huge 30 foot water wheel which powered the machines that wove the cloth. They named the business Savage Mill after their generous friend. It functioned as a working textile Mill from 1822 to 1947.
Canvas used in historical events
The primary product woven in the 1800's was canvas. This lightweight, yet strong material was used in making sails for clipper ships that sailed in and out of Baltimore Harbor. This product was also used for tents, cannon covers and other supplies for Civil War armies; painted backdrops for Hollywood's first silent movies from 1890 to 1900; and canvas cots, truck covers and transport bags used by U.S. soldiers in Europe during both World Wars I and II.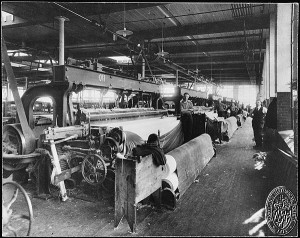 Between 1947 and 1950, the entire Mill was turned into a Christmas Display Village. Christmas tree ornaments were manufactured and a miniature B&O Railroad train transported visitors to and from the Route 1 parking area. There was also a one ring circus in the huge New Weave Room.
The Winer family bought the mill in 1950. It was placed on the National Register of Historic Places in 1974.
The historic complex of buildings with over 175,000 square feet is now home to major collector quality antique centers, home furnishing stores, craft galleries, artist studios, specialty shops, destination restaurants and banquet facilities.