This is a lofty goal, but when Leona (Ireatha) Woods, owner of Leona's Sewing Studio here at Savage Mill, sets her mind to something, nothing is going to stop her. We paid Leona a visit in her colorful, inviting studio on the second floor of the Carding Building to learn more about the business and the person behind it.
When did you begin sewing?
I started when I was about 10 years old. When I was 12, I realized that I wanted to do it forever!
What prompted you to quit your previous career and start your sewing business?
While I had a very satisfying and successful career, it was not fulfilling. Ever since I was a child, my goal was to one day own my own business creating fashionable clothing! I have always been an entrepreneur. By age 14, I had a few customers to style. My father referred to me as his "daughter the dressmaker". He made major investments in equipment and lots and lots of fabric! I was producing community runways shows by the time I was sixteen, creating a brand that I called "Innervisions by Ireatha".

Fast forwarding a bit, I decided to join the ranks of corporate America. By mid-career, I'd developed a checklist of skills I'd need to have before starting a business. I utilized my varied positions in corporate America and my college education to acquire them. After 30 years, I realized the time had finally arrived and resigned shortly thereafter. It is nice to reinvent yourself. I have NEVER looked back!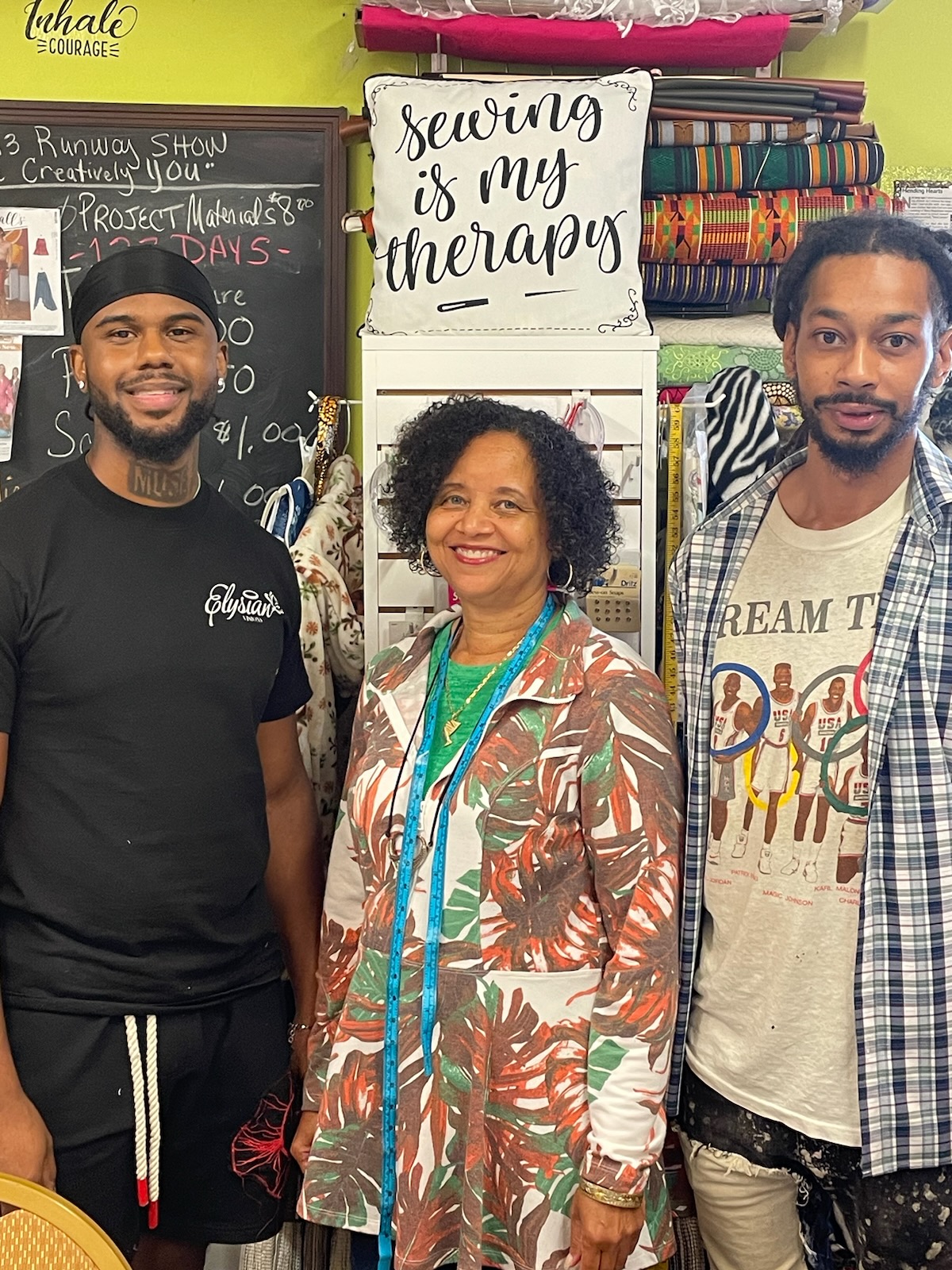 What was your previous career?
My last position was Manager/Pharmaceutical Sales/Distribution Channels for international and domestic sales for Homeland Security.
Why is Savage Mill a good fit for Leona's Sewing Studio?
Savage Mill is a good fit for Leona's Sewing Studio because of its rich history in the textile industry. It's a place where organic relationships are formed because of the environment of like-minded people. It is a place where my studio will continue to add value to history overall. It is a place of legacy for myself and my community.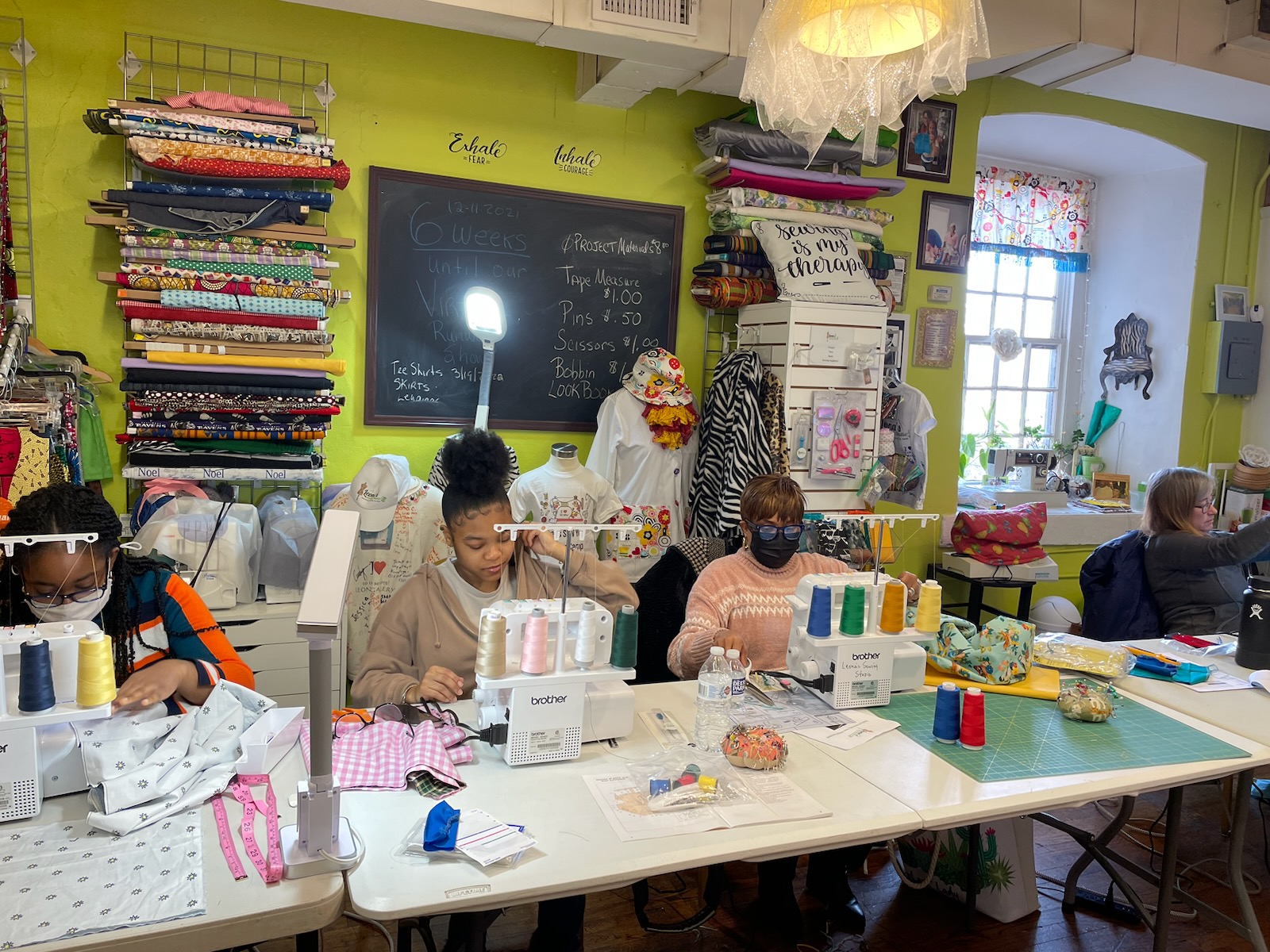 What does getting a Redefining Industry Award from the Baltimore Museum of Industry mean to you?
It is humbling. I am sew grateful for the gifts the creator has given me. The BMI Redefining Industry Award shows me that the things I strived for and accomplished in my 50 +years of sewing have been impactful to the people I teach and reach. The award honors my efforts to teach people how to sew. That's more than I could have ever asked for in my life's journey. The ability to redefine industry through a program for children has fulfilled a dream. Sewing is good for the soul!

You participate in the Future Designers of America program. What difference has it made to the young people who participate?
I created the Future Designers of America Program (FDOA) in 2014. The inspiration came from a high school program called Future Homemakers of America. I'm proud of how far we've come as a society, from "Future Homemakers" to "Future Designers". The mission is to create a space for children to acquire the life skill of sewing, real-world business acumen and social skills, while forging a comradery with like-minded people. I want them to understand the creative value they have as individual contributors, as well as a team, in industry.

The Future Designers of America Program has many success stories. Our high school graduates are moving on to higher education in the fashion industry. Isabel Kendall was our first FDOA to be accepted in the Fashion Institute of Technology/NY, Symone Gordon (the longest-standing member [2014-2022]) was accepted into the Fashion Design Program at Stevenson University/Maryland, and Constantino Montzauranis is on the way to art school overseas. Members Noreen Allen (Costume Design Team), Mackenzie Wilson (Model/Style Team), Joelle Ealy (Model), and Alyana Whitfield (Costume Designer) have held major roles in their high school plays and activities. I have been very busy this year sitting in front row seats watching my students grow and my dreams realized. They absolutely make me very proud!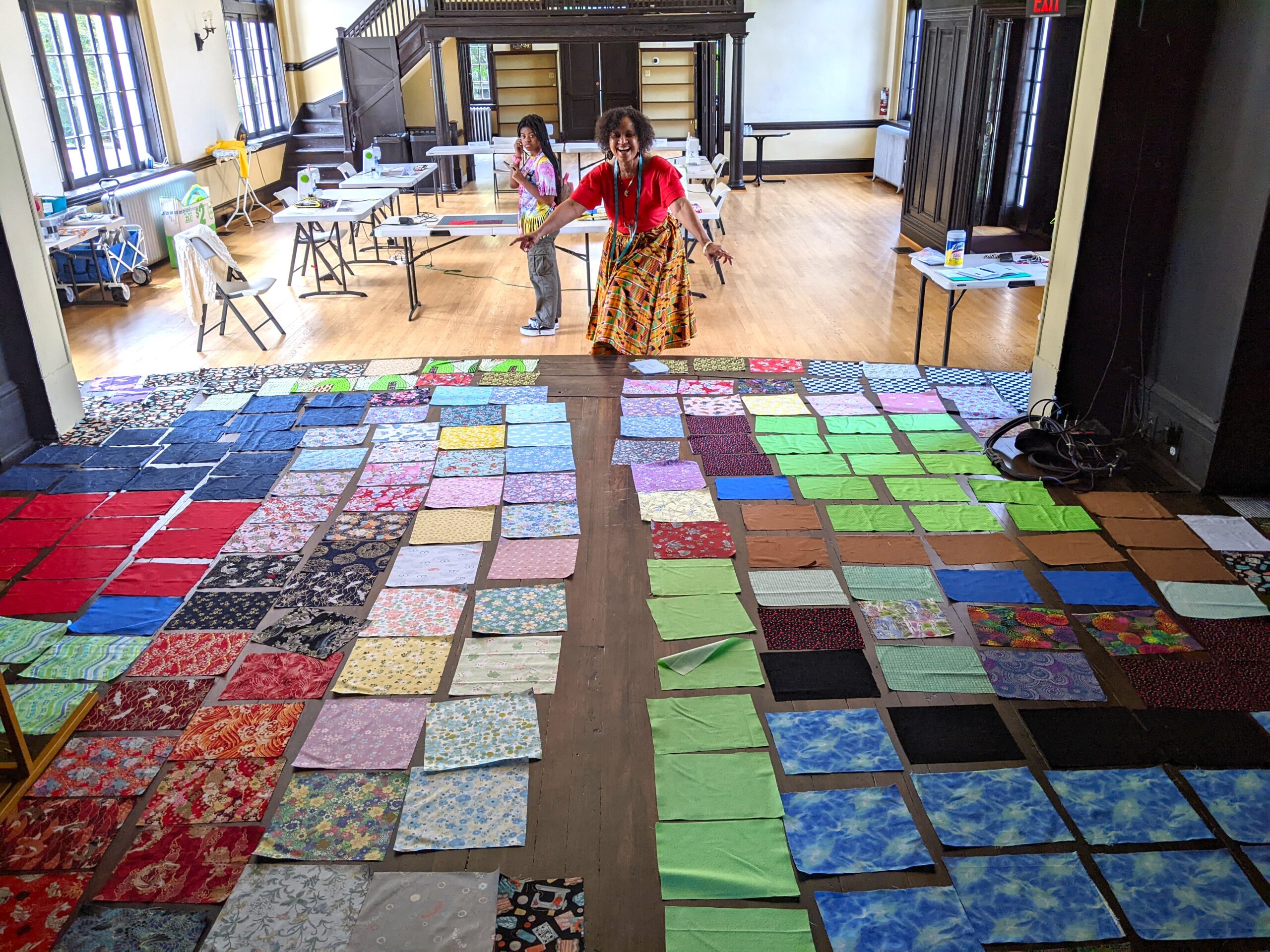 Leona's Sewing Studio offers classes for all ages, a summer sewing camp for young people, and an annual runway show. This is in addition to the personalized bridal and clothier services you provide. What is your favorite aspect of your business?
Teaching. I enjoy watching the lightbulb shine brightly when someone gets it with sewing and can say I made it myself! I thoroughly enjoy passing on the value that sewing and designing can bring to one's lifestyle. Sewing or anything creative is very empowering. I enjoy the relaxation in teaching my passion and sharing the skill with others. I also enjoy the boomerang effect of teaching….the opportunity to learn myself.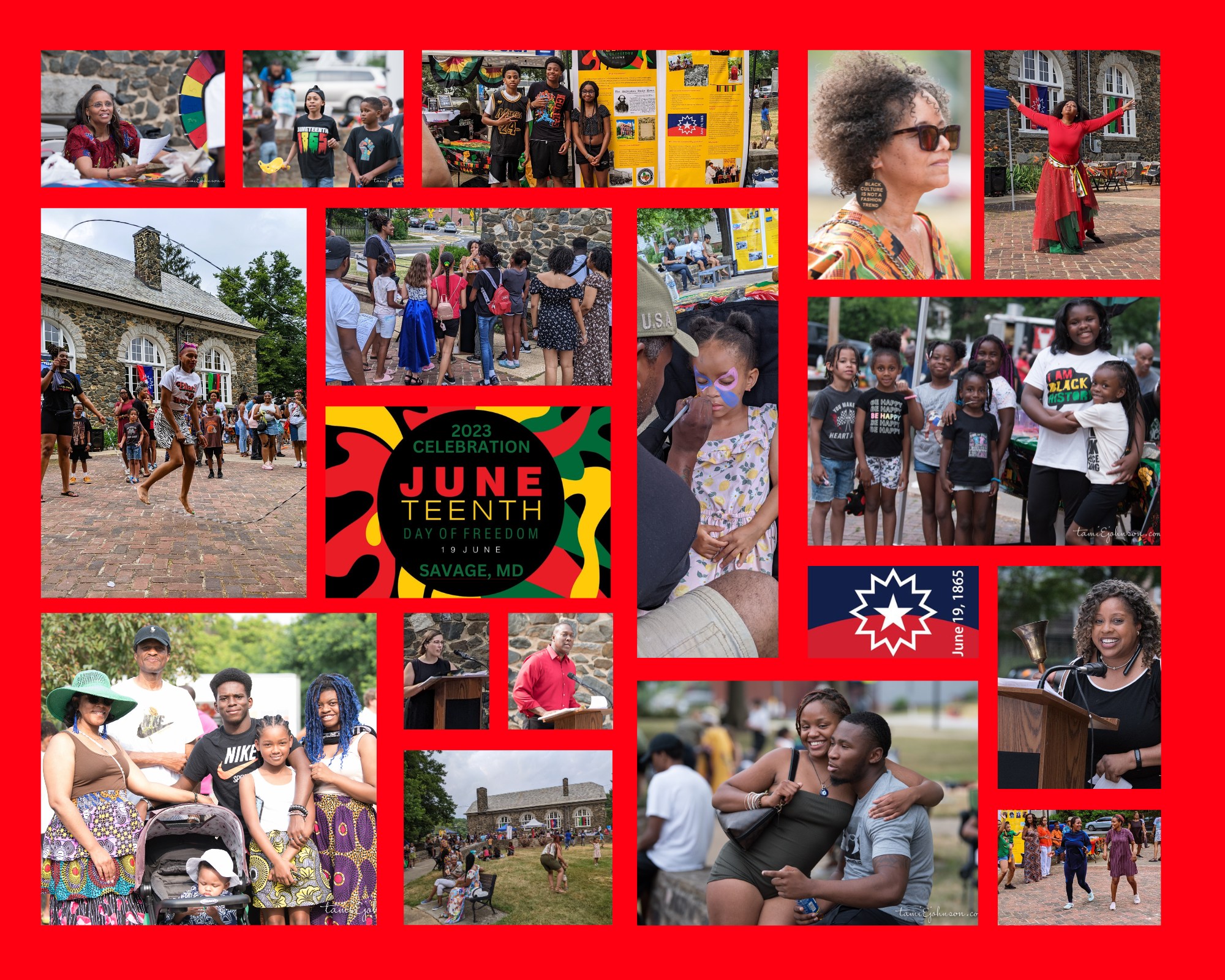 This summer Leona's Sewing Studio co-organized the Savage community's first Juneteenth celebration. It was a successful event and generated lots of positive response. What is your hope with this event going forward?
First, I would like to thank Carroll Baldwin Hall for collaborating! I also appreciate the willingness that Savage Mill merchants Skinsational Scents, Tami E. Johnson/The Brand Studio and Dive Bar's Chef Brian Dunbar showed to take a chance on this first-time experience. They jumped right in without hesitation to participate and support.

I would like the commemoration to grow and to expose visitors to the rich diversity the Savage community holds. I want it to continue to be an anchor of truth, education, inspiration and hope. Each opportunity we have to acknowledge our commonalities instead of our differences is worth building upon.
Please stop by Leona's Sewing Studio to see for yourself the ways she is making a positive impact in our community.