It's finally here! Experience the warmth and joy of the holiday season at Savage Mill during the Savage Mill Yuletide Festival!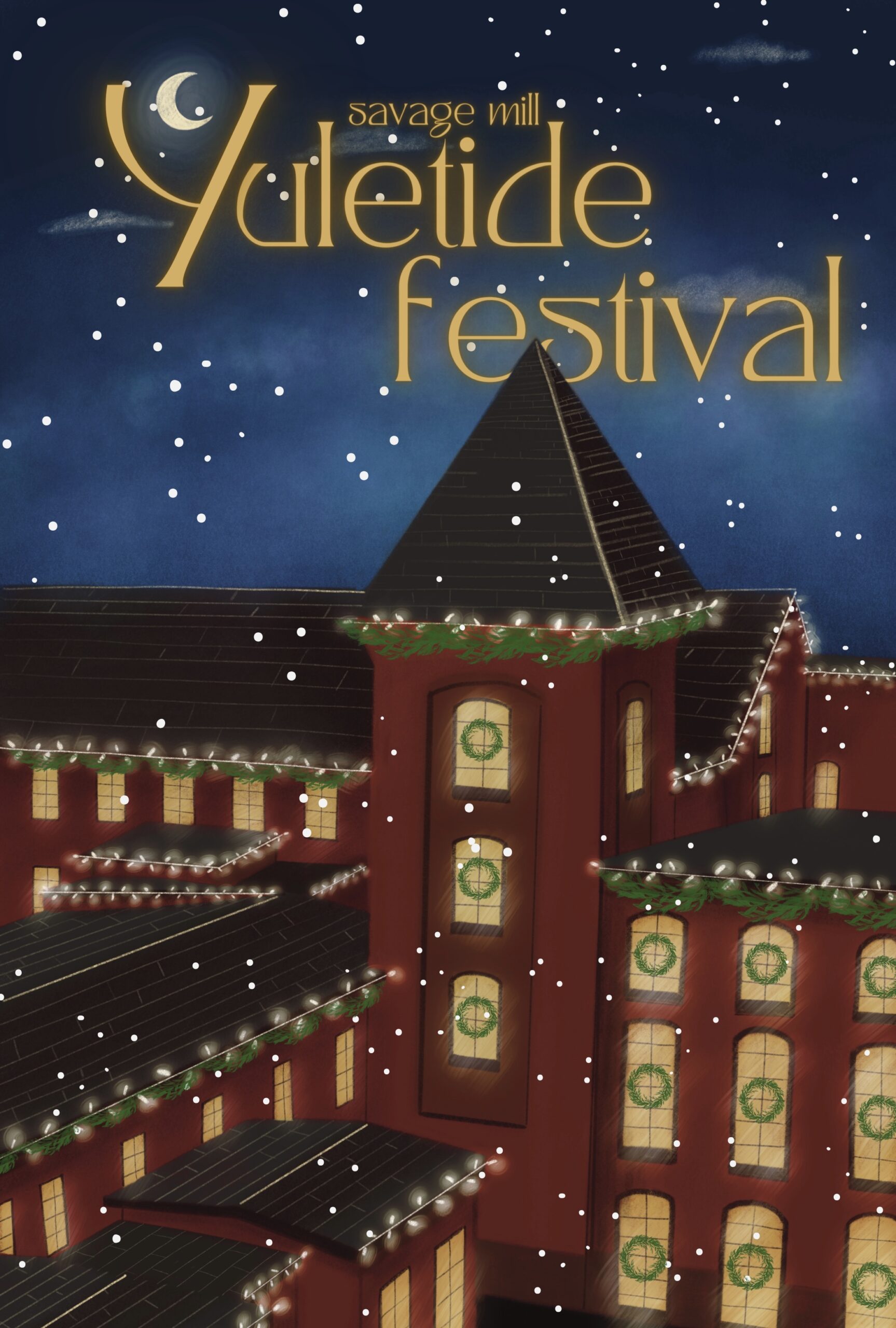 November 25 – December 17
Savage Mill and Historic Savage, MD
Experience all that our local small businesses and historic town have to offer during this magical season.
SHOP SMALL WITH SAVAGE MILL
Saturday, November 25, 10 am
Savage Mill
Savage Mill Yuletide festival kicks off on #SmallBusinessSaturday with the grand opening of our annual Holiday Makers Market, performances from local musicians, special offers from our unique locally-owned shops, and pictures with Santa! You can also look forward to a surprise visit from special guests throughout the holiday season!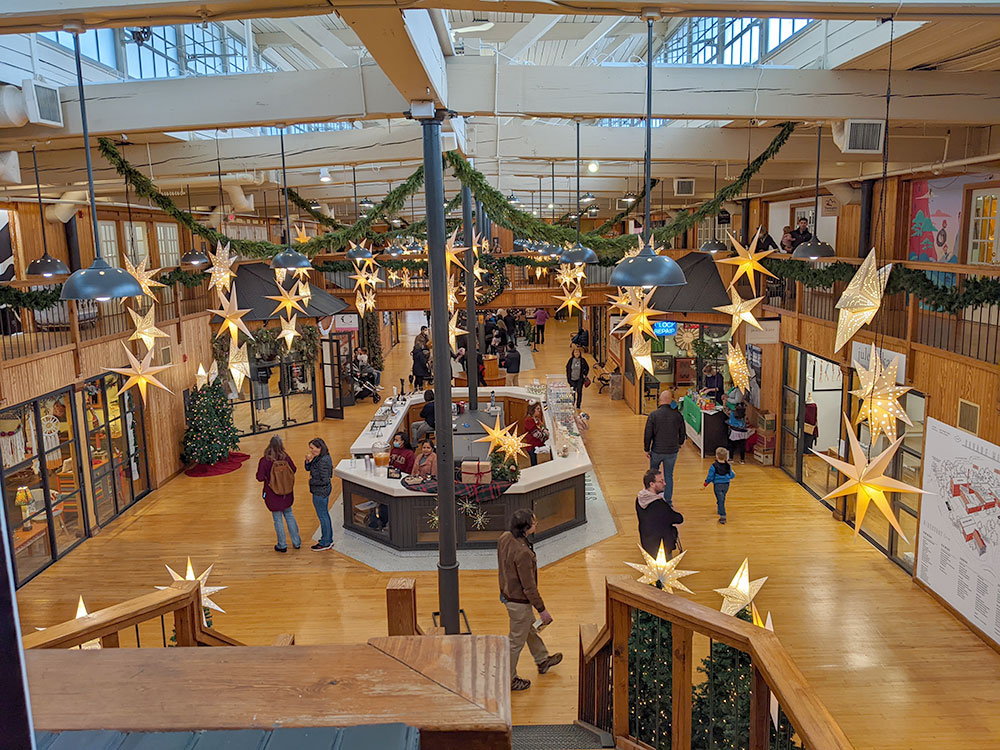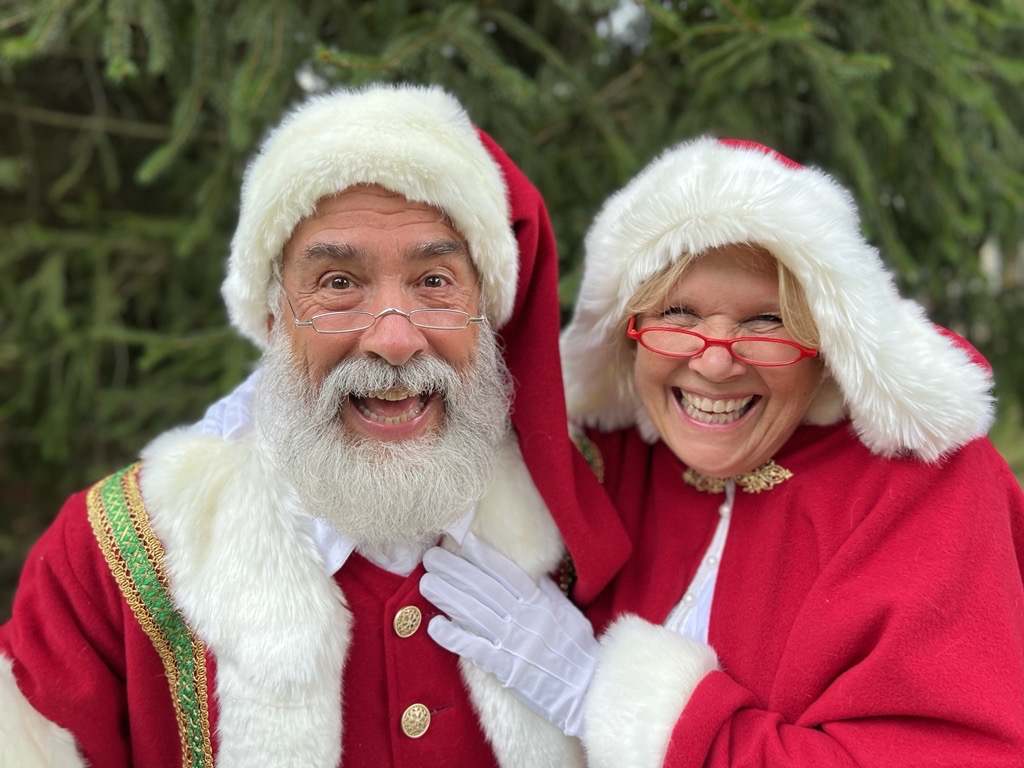 MEET SANTA
Saturdays and Sundays, November 25 – December 17,
11 am – 3 pm
New Weave Commons, Savage Mill
Santa is taking time out of his busy schedule to visit our "New Weave Commons" each weekend throughout the Festival. He'll be available for photos with visitors…including your well-mannered four-legged companions. New this year: Mrs. Claus will join for the fun every Saturday! Bonus visit Saturday, December 23rd!
BRIDGE LIGHTING
Saturday, December 2, 6 pm
Bollman Bridge, Foundry St.
Come in person and watch the magic happen! This year we will have carolers, a "cheermeister" (student from Bollman Bridge Elementary) to light the bridge, and special guests including Howard County Executive Calvin Ball!
TREE LIGHTING
Savage Community Association's Holiday Celebration
Saturday, December 2, 6:25 pm
Baldwin Common
The Savage Community Association's Holiday Celebration includes the annual Tree Lighting on Baldwin Common by Santa; a Food Drive to support our local food pantry; and vocal and musical entertainment provided by local school, church, and scout groups.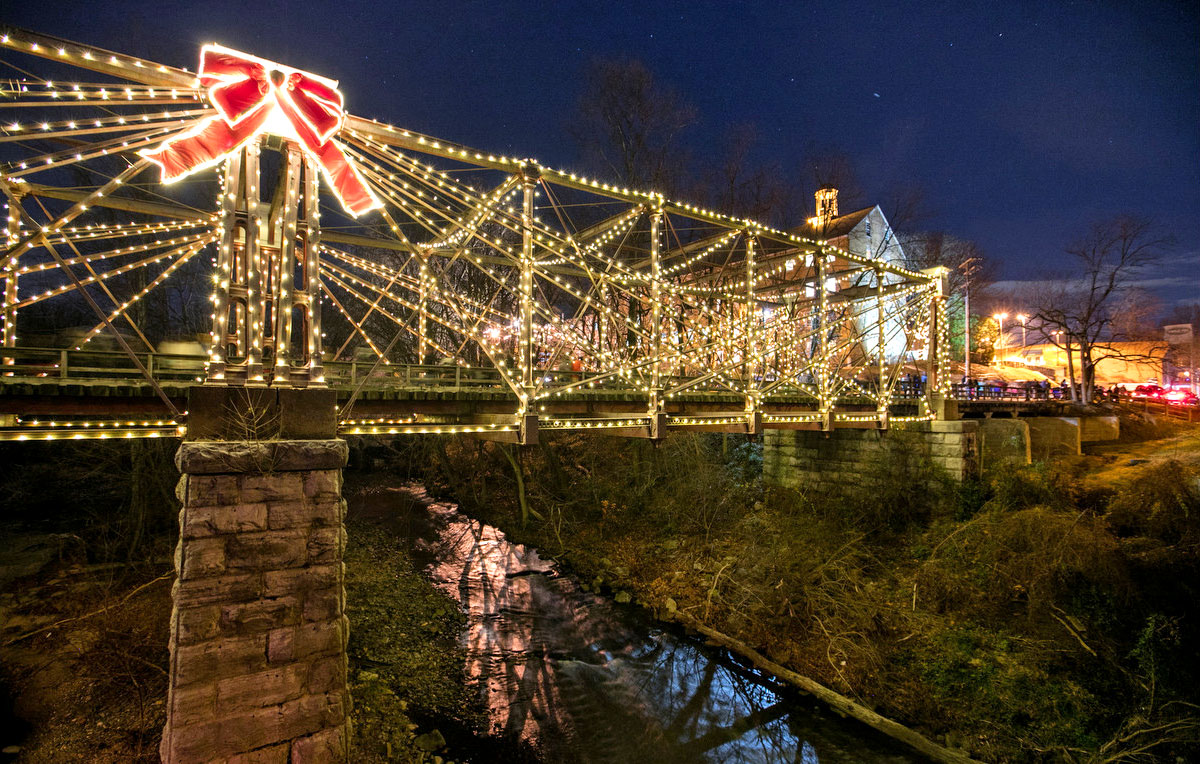 MUSIC
Saturday, November 25
11 am – 2 pm
Not 2 Cool Jazz Trio
New Weave Building Bridge
The Not 2 Cool Jazz Trio, led by trumpet player Michael Grasso, is a professional jazz band that focuses on music from a bygone era.
and
3 – 5 pm
Joyous Voices Carolers
Inside Savage Mill
Seasonal caroling group serving the Baltimore-Washington region, in Dickensian-costumed quartets singing traditional and contemporary a capella holiday songs.
(Also Saturday, Dec. 2nd, 5:45 pm)
MUSIC
Saturday, December 2, 12-3 pm
DIY Jazz Trio
New Weave Building Bridge
Local musicians Matt Arbach and friends perform holiday favorites.
MUSIC
Saturday, December 9, 12 – 4 pm
and
Saturday, December 23, 12 – 4 pm  
Alex Barnett Classical Guitar
New Weave Building Bridge
Holiday pieces performed by this classical guitarist from Baltimore.
MUSIC
Sunday, December 10, 1-3 pm
Schoolhouse Theatre Arts
Inside Savage Mill
This youth theater troupe based in Howard County consists of elementary, middle, and high schoolers from around Maryland. They will be singing some holiday classics and favorites. Please feel free to join in their caroling!
MUSIC
Saturday, December 16, 12 – 3 pm
Painted Trillium
New Weave Building Bridge
This three-member Celtic band performs traditional Celtic and folk music that ranges from fast paced reels and songs to airs and slow ballads.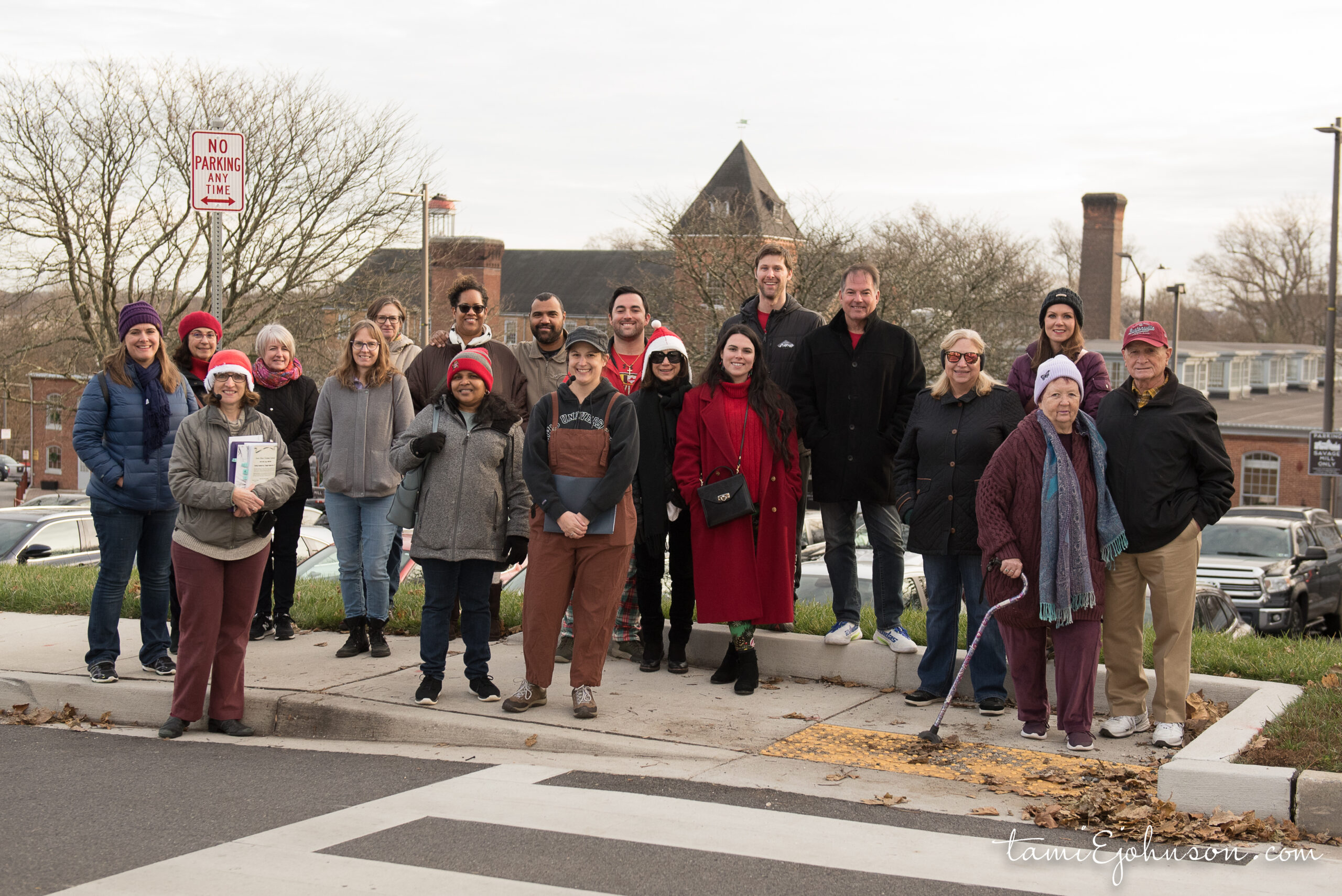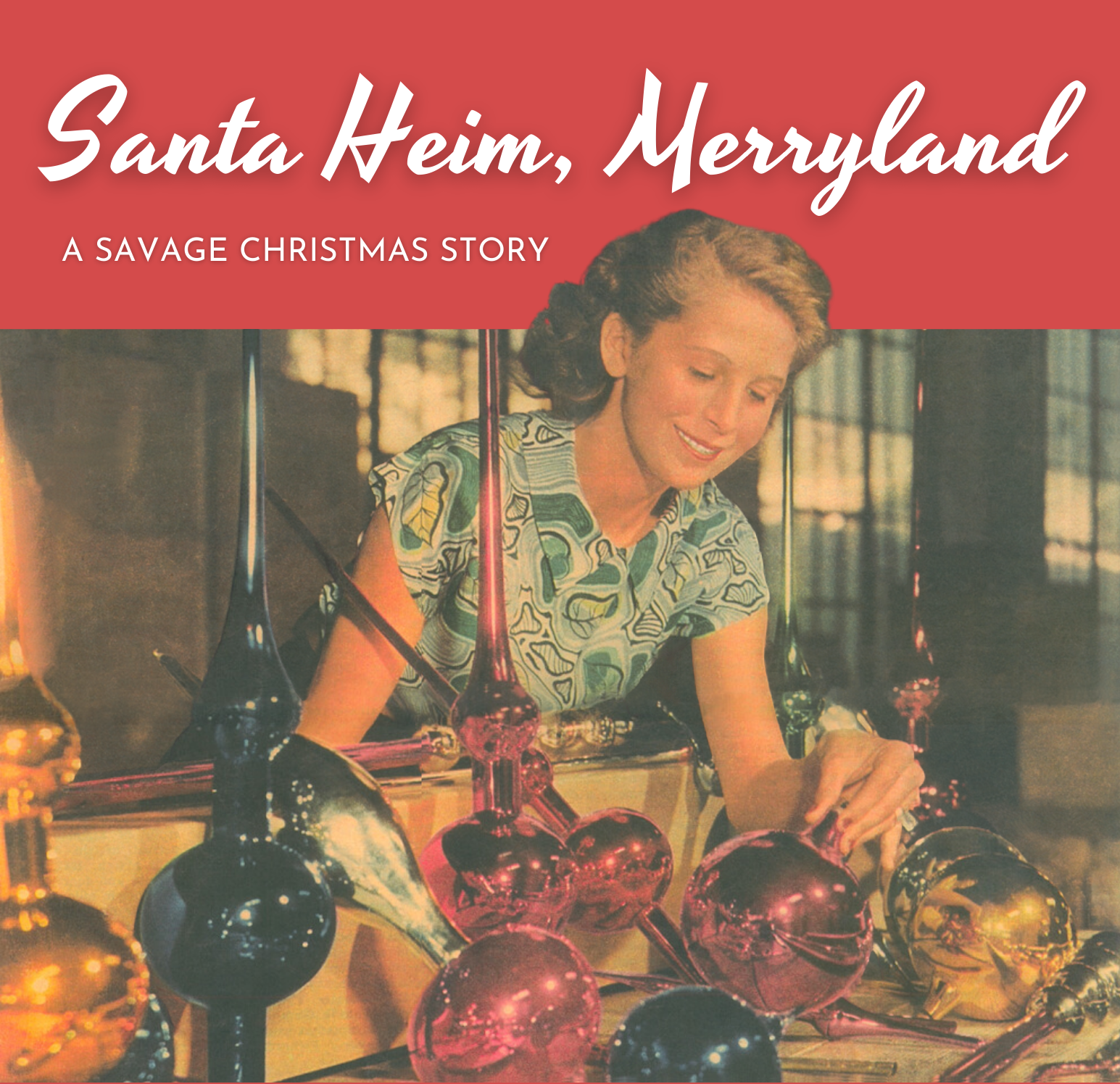 HISTORIC WALKING TOURS
Santa Heim, Merryland: Savage's Year-Round Christmas Village
Sunday, November 26, 1 – 2:30 pm; Saturday, December 9, 1 – 2:30 pm
Meet at the Paymaster's Office, adjacent to the Little Lot
Join us for one of these walking tours highlighting the Santa Heim years of Savage Mill and the surrounding community. From 1948-1951, the former cotton mill and the town were transformed by Harry Heim, a Baltimore businessman, into a year-round Christmas village. The walk is approx. 1 mile in length and involves descending and ascending a hill. RSVP here.
SANTA HEIM HISTORY DISPLAY
Santa Heim, Merryland: A Savage Christmas Story
November 16, 2023 – January 21, 2024
Tuesdays-Sundays 10am-5pm
Howard County Welcome Center, 8267 Main St., Ellicott City
Historic photographs, Christmas ornaments, and other souvenirs from the years 1948-1951, when the Mill and the neighboring town of Savage were transformed into Santa Heim, a year-round Christmas village, and the Mill produced a third of all hand-blown Christmas ornaments sold in the U.S. 
A small complementary exhibition will be on display in Savage Mill's New Weave Building from Nov. 25, 2023 through Jan. 7, 2024.
Exhibitions and tours organized in cooperation with the Savage Historical Society.
SAVAGE MILL YULETIDE MAKER'S MARKET 
Saturdays and Sundays, November 25 – December 17
A variety of artisans will be set up throughout the Mill on Saturdays and Sundays offering holiday gift items including unique jewelry, pottery, plants, body products, handbags, sweets, crocheted and felted items, home decor items, pup treats, live wreaths and seasonal greenery, and works of art.