The holiday season is full of beloved traditions with timeless appeal. Some are copied around the world; others are unique to a community. Savage Mill's annual lighting of the historic Bollman Truss Bridge celebrates something special to Savage – the historic railroad trestle that for close to two centuries transported raw cotton and the finished cloth to and from Savage Mill. The Bridge was the country's first National Historic Civil Engineering Landmark and is one of the last surviving iron railroad bridges in the United States.
People from near and far, longtime residents, newcomers and visitors, mark the first Saturday in December on their calendars and bring their friends and family to this much-anticipated event. This Saturday marks the tenth anniversary of the lighting of the Bollman Truss Bridge. Foundry Street will be closed to vehicular traffic as neighbors and friends gather in anticipation alongside Bollman Bridge. Carolers from Joyous Voices will serenade with holiday favorites in the countdown to 6 pm.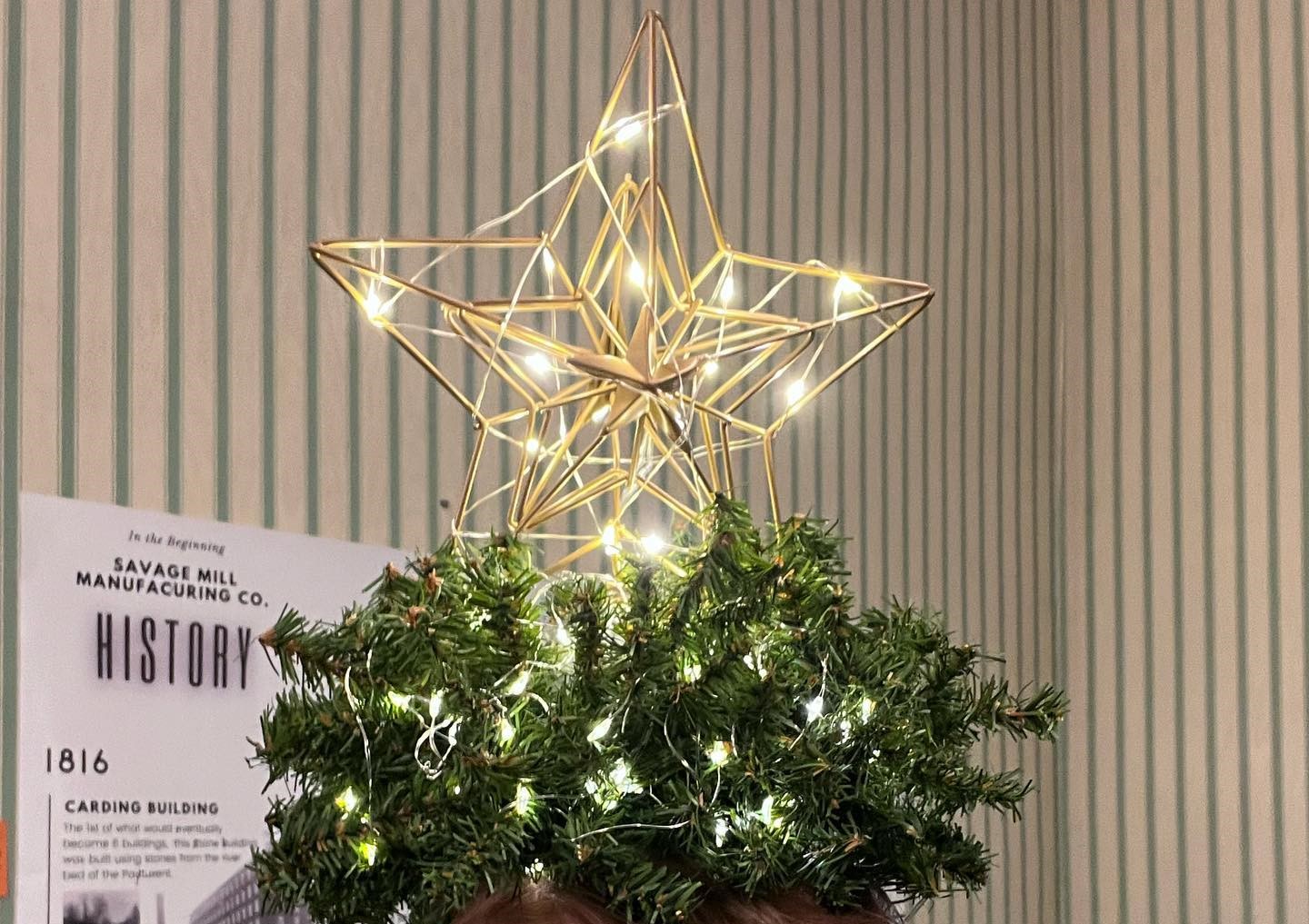 A cheerful celebration like this isn't complete without a designated Cheermeister, someone who can officially kick things off. As in years past, we're partnering with our friends at Bollman Bridge Elementary School, who've selected a special fifth grader to do us the honor of donning the Cheermeister hat and lighting the bridge. Following remarks by Savage Mill representative Jay Winer and Councilwoman Christiana Rigby, Howard County Executive Dr. Calvin Ball will lead the audience in counting down to flipping the switch.
With the bridge lit, the bell at Savage United Methodist Church just up the street will toll, beckoning folks to head uphill to the lighting of the Savage community Christmas tree. Joyous Voice's carolers will lead the way in song to meet Santa and continue the festivities.
The bridge and its bow topper shine in colorful glory through the dark days of mid-winter. Their warm glow beckons visitors to notice the architectural beauty and historical significance of the bridge and its surroundings, connecting the past and the present. We invite you to linger and explore the small businesses that call Savage Mill home, our special holiday events, and our beautiful surroundings on the banks of the Little Patuxent River. Happy holidays!