Savage Mill appreciates and supports creativity within our community. A dynamic arts scene builds a stronger society, and we're happy we can provide a platform that fosters the arts in Howard County. Our complex of historic buildings lends itself well to hosting a variety of events, from outdoor concerts on the grassy lawn and brick patios to indoor performances and exhibitions in the newly-revamped New Weave Commons, common areas, and vacant spaces. But we couldn't do it alone. Our partnerships with our tenants, Howard County, Bollman Bridge Elementary School, community organizations in Savage, and others are crucial to our success.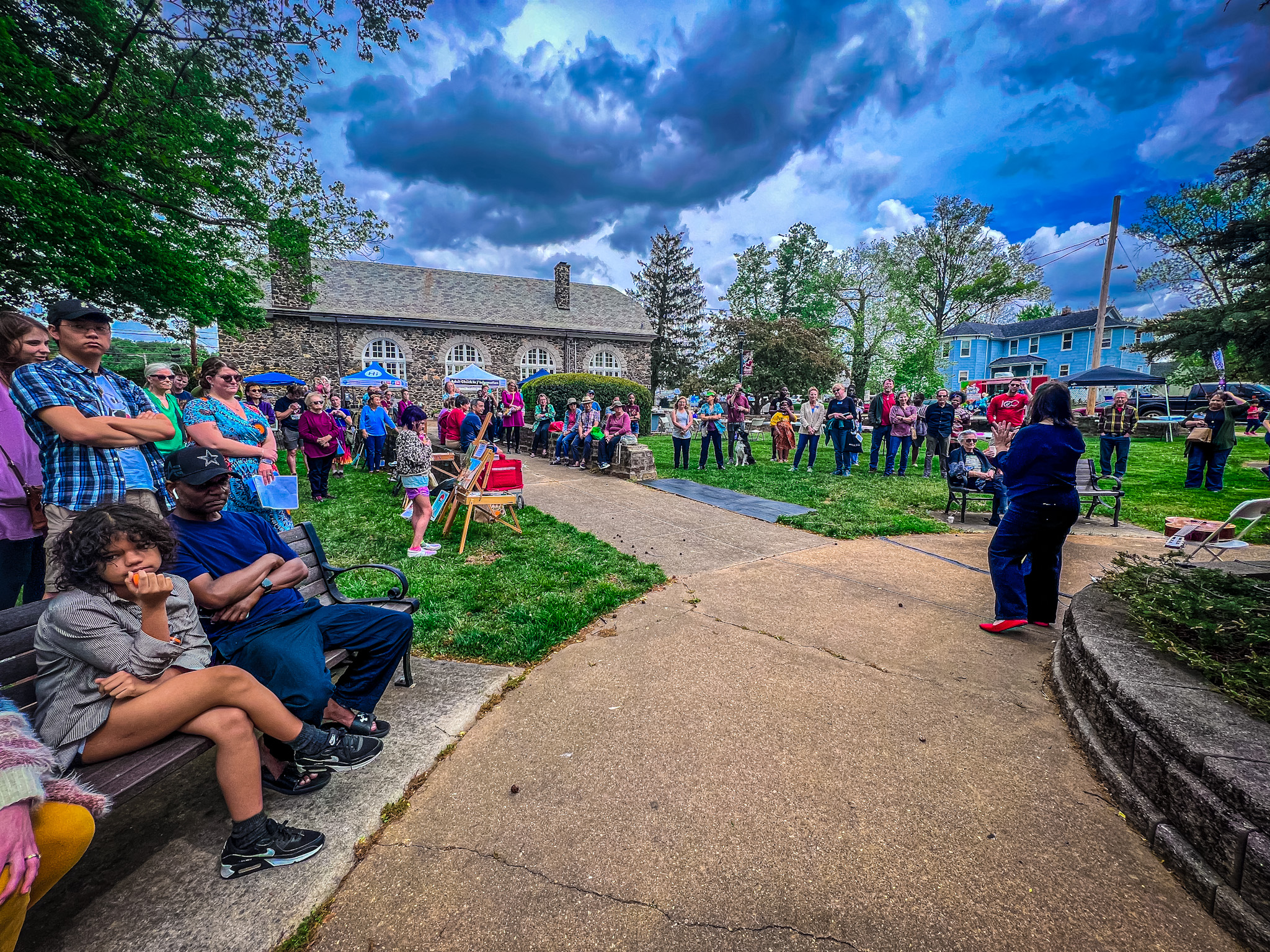 The brainchild of HorseSpirit Arts Gallery owner Robin Holliday, the Savage Paint Out was originally planned for Spring 2020. The three-year wait only furthered our resolve to work together to highlight the natural and built beauty of the historic mill town of Savage, MD while uniting the community through art. Together with the Gallery and Carroll Baldwin Hall, Savage's community center, we sent out a call to artists in March 2023. Our new partnership with Bollman Bridge Elementary School helped get the word out to young people in the community, and we provided paint supplies (canvas, brushes, paints) to students who requested them through the family liaison. The response to the call was enthusiastic, and we were delighted to see people setting up their easels and painting houses, scenes of nature, and historic features throughout town. On the Savage Paint Out Public Art Show and Awards Day, Saturday, April 22, Earth Day, dawned breezy but sunny. Artists set their work up under the trees on Baldwin Common, mingled with visitors, and enjoyed classical guitar music until the awards ceremony. The Savage Community Association selected a talented third grade student for the Youth award, and the Gallery awarded 1st, 2nd, 3rd, and Honorable Mentions from the adult entries. To extend the reach of the show, we decided to exhibit the youth entries in the New Weave building, our main retail space. The enthusiasm that was generated showed we'd tapped into something important. We look forward to working on the 2024 Savage Paint Out and continuing to unite the community through art.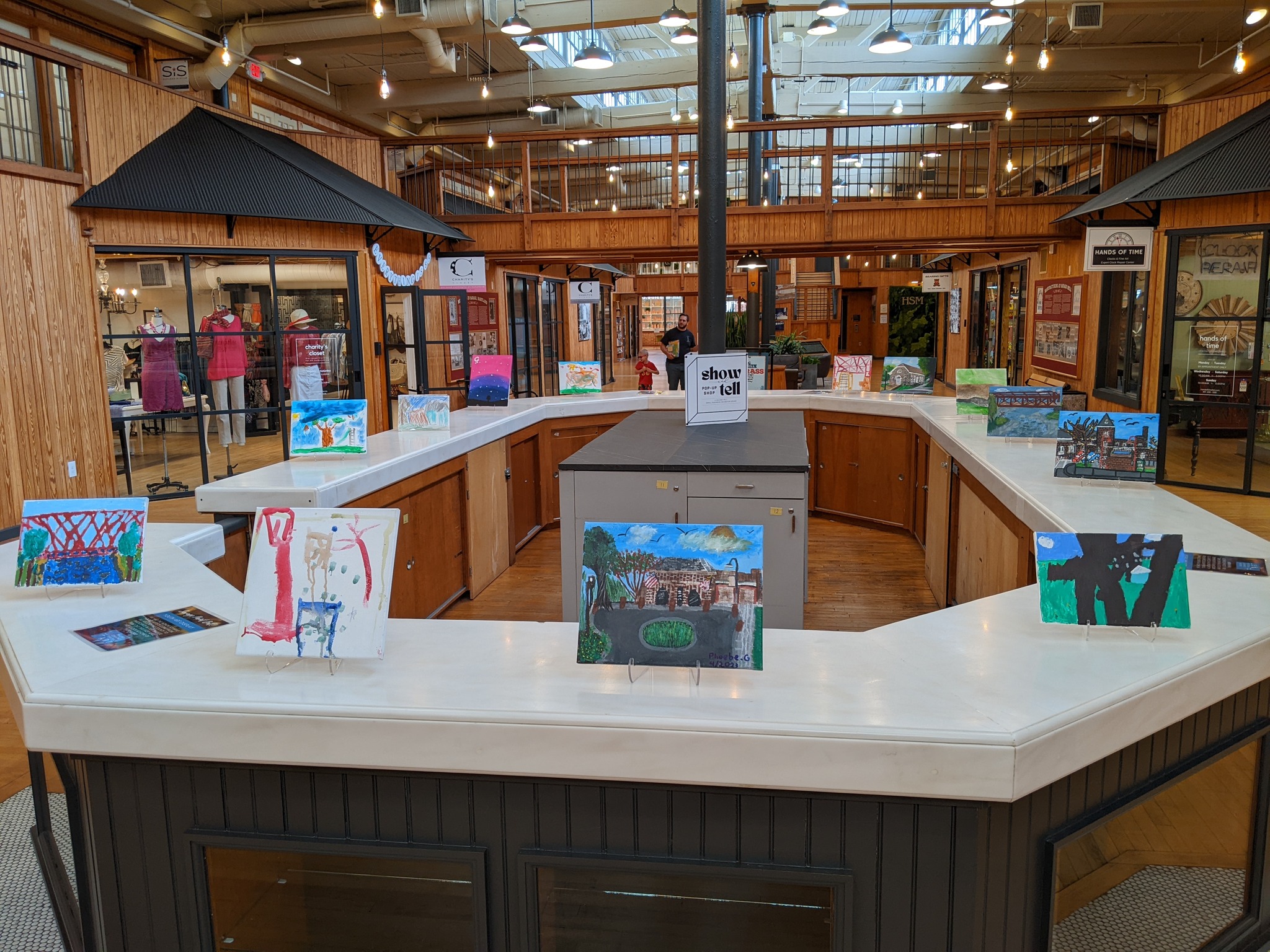 As part of our rebranding of the Mill, we created a gathering space in the New Weave building and reached out to Howard County Public School performing arts teachers, inviting them to bring performances to the Mill. One of the first to respond was the theatre department at Hammond High. Together with Wilde Lake and Howard high schools, they brought an afternoon of improv performances to the space in early May.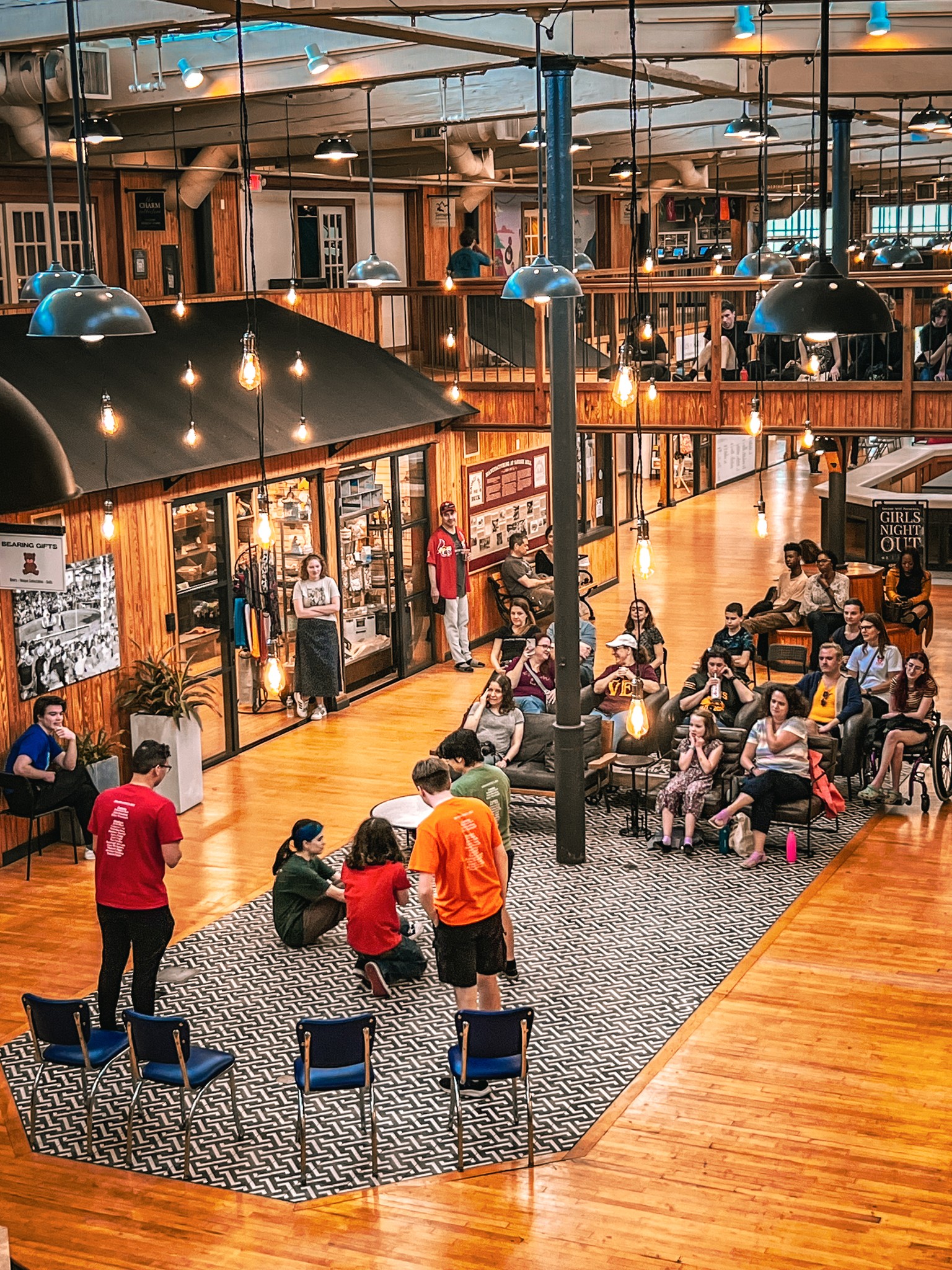 Also earlier this month, the Centennial Lane Elementary Advanced Orchestra, 5th Grade Chorus, Concert Band and Jazz Ensembles treated us to their end-of-year lunchtime performance outside on our patio. The concert showcased nearly 100 musicians performing music in a wide variety of styles including classical, jazz, rock and swing. Everyone raved about the hard work and dedication to pull off such a smooth, professional event.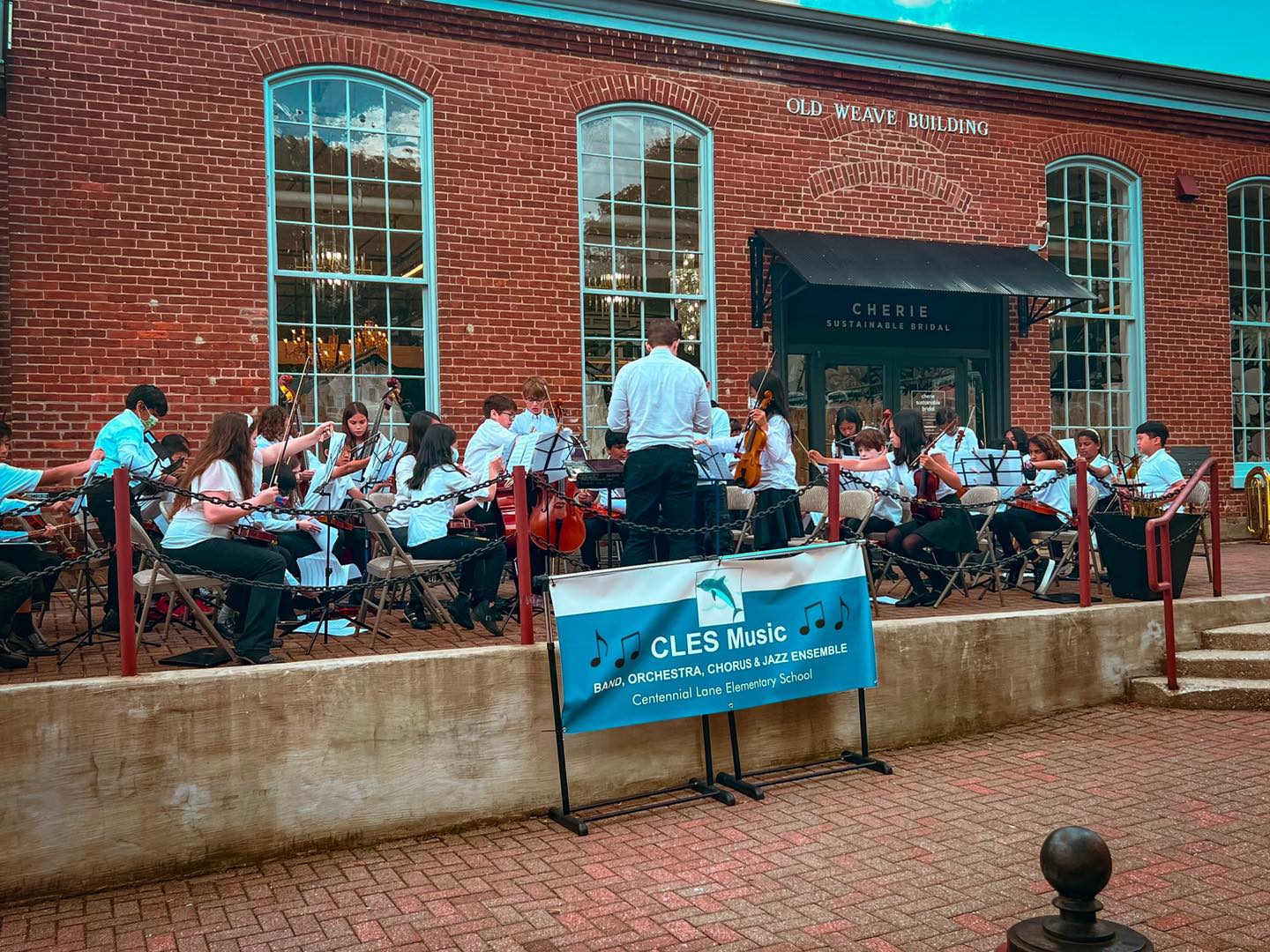 Next up on our calendar is the annual Savage Mill Bluegrass Festival, a beautiful outdoor festival backdropped by the Mill. Slated for Saturday, June 17, this year's festival includes four crowd favorites: Satyr Hill entertains for free on the bridge in the New Weave building, while outside Geraldine and Dillweed precede headline Moose Jaw Bluegrass on the stage in our Little Lot. Tickets this year are a reasonable $15 (8 and under are free). There'll be great food from Althea's Almost Famous, Bullhead Pit Beef, and Mike's Gelato; Savage Mill restaurant Dive Bar and Grille will provide an array of drink options. An array of artisans will also be on site selling handmade items and providing demonstrations.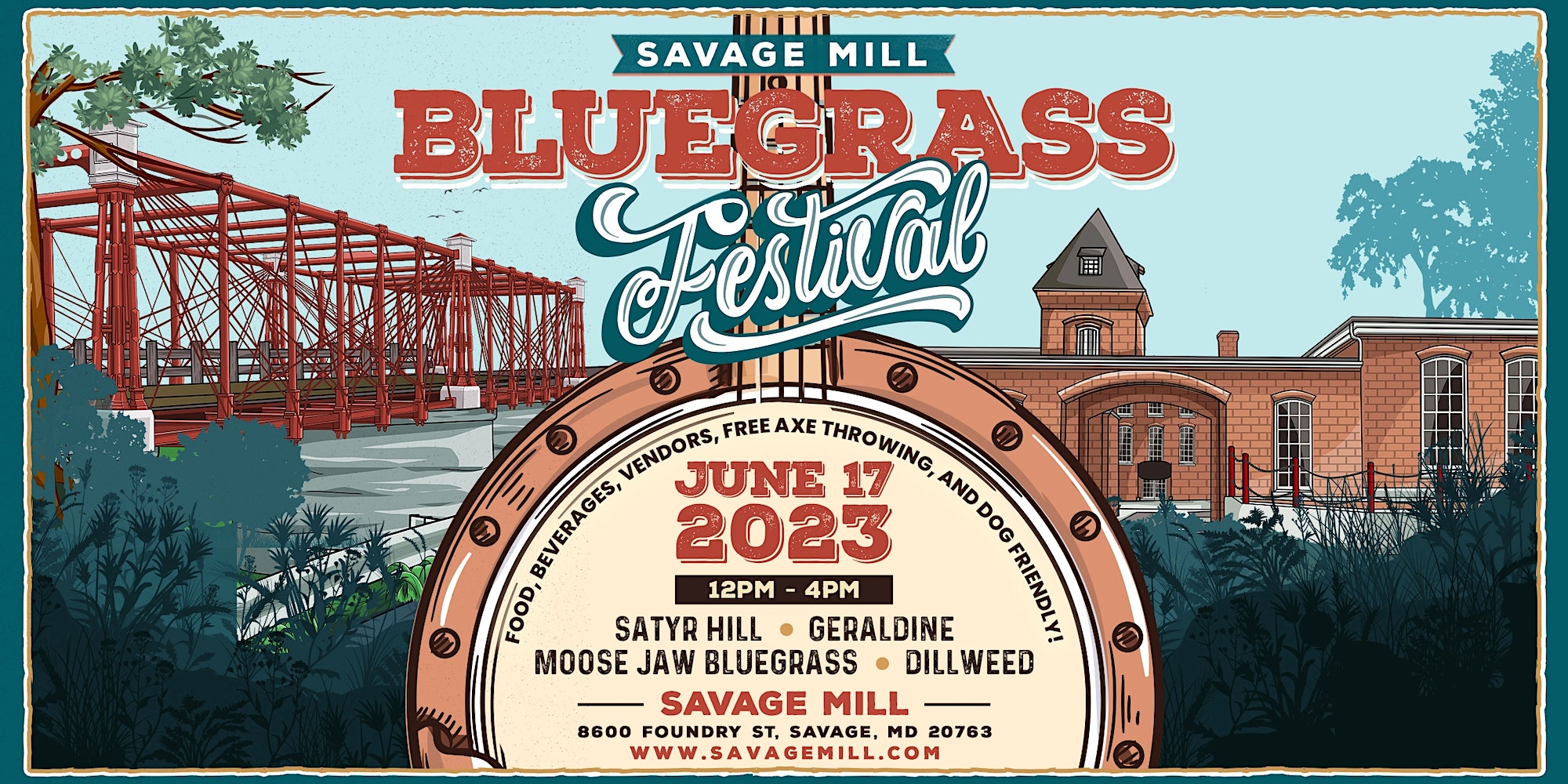 We look forward to hosting these and other high-caliber events within and around the Mill in the months to come. Stop by for a visit – you never know what you'll discover!