Over this past weekend, we had a whirlwind of a time at our first ever Savage Mill Bluegrass Festival! There is no doubt that the past year and a half has been hard. Not just on small businesses but also the community. Couldn't go anywhere, everything had been delayed or canceled, and just like that the community took a hard hit. 
With the State's restrictions being lifted and with Howard County's blessing, we decided to have our very first unmasked event. However, we were still trying to decide on a theme. What to do, what to do….
While Erin, our Director of Operations, and Julie, our Director of Marketing, were meeting, Erin suggested doing a bluegrass festival! Little did Erin know, Julie actually has a big love of bluegrass dating back to when she was a little girl. Julie's dad and her were in a bluegrass band when she was 10 years old! She clogged and played mandolin while her dad sang and played banjo. Julie has always had a passion for bluegrass and what better way to show it then to throw the bash of the year! 
So they got to work! First, we had to have bands. We had the awesome opportunity to work with The Satyr Hill Band, Geraldine, Alexander Peters, and finally The Eastman String Band. Each band brought life to our lawn and brought smiles to our guests. We had the pleasure of having Gary Eurice MC as well as play some songs for us while the bands switched.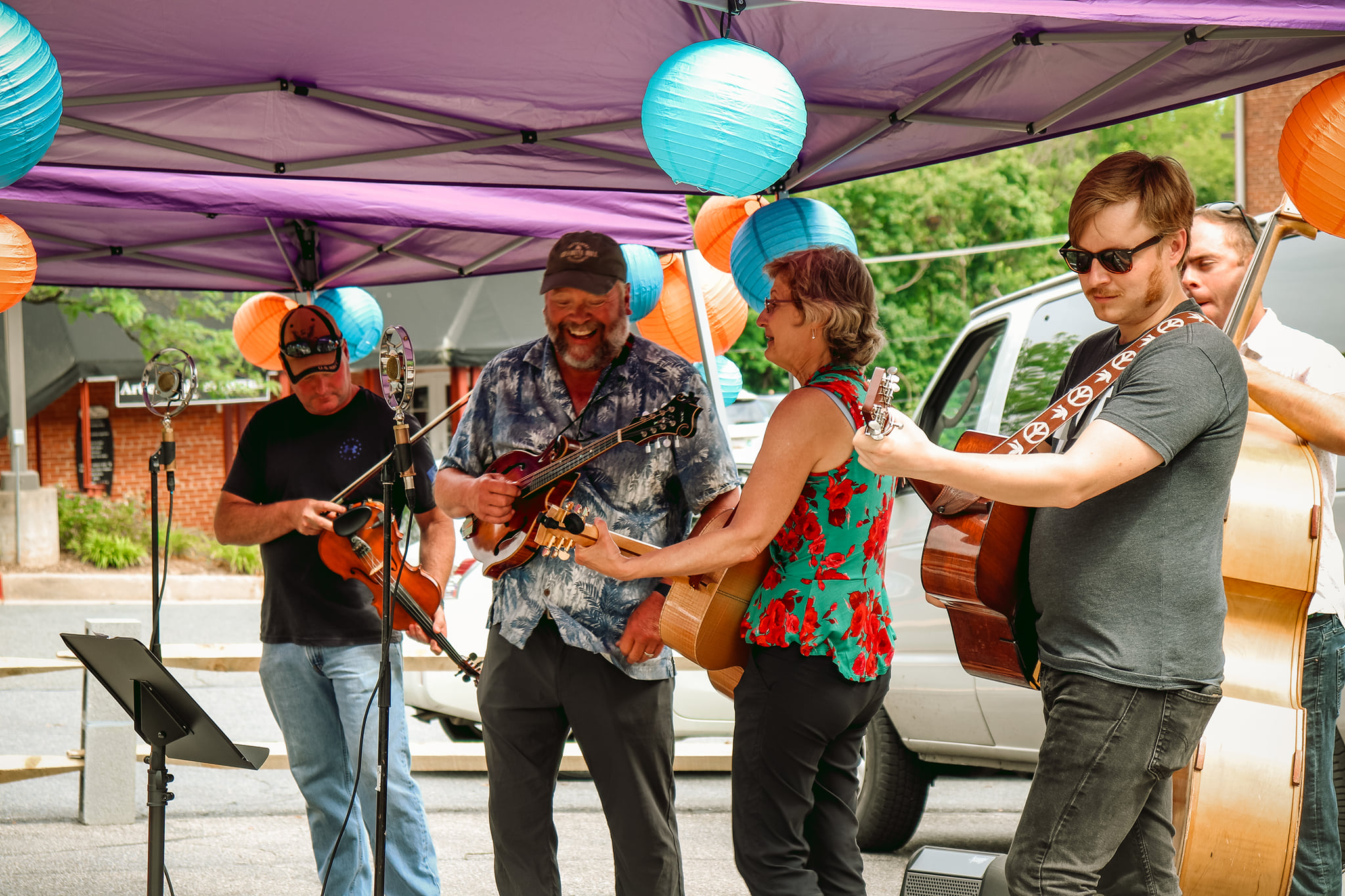 Vendors were our next venture. Our very own Queen's Ink and HorseSpirit Arts Gallery had tents outside as well as some outside vendors including Feather Foot Forge and Pure Intentions. Some festival goers might have seen a glimpse of some painters from the HorseSpirit Art Gallery capturing the life of the festival.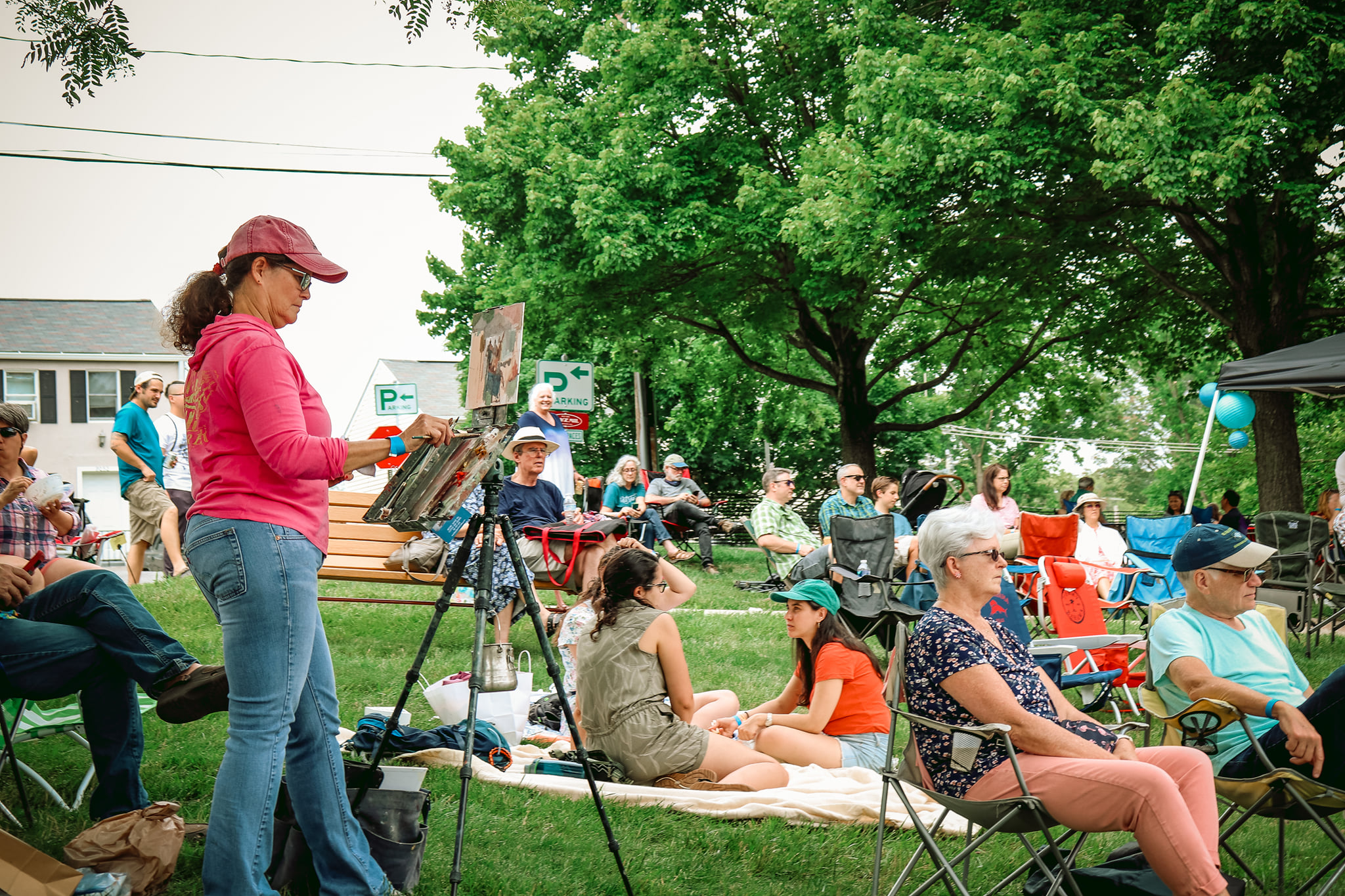 Of course we had to have some beverages! We had some help from our new restaurant, Dive Bar, on this one. While people paid for tickets at the door, the Dive Bar manager was manning the beer tent. All the proceeds from beer sold are going to our foundation to help educate people on our history.
Now onto trying to get a fun activity. What first comes to mind? AXE THROWING! Well, it did for us. Axgard helped bring some fun to the festival by bringing their portable axe throwing trailer. What's better than sipping a beer, throwing axes, and listening to some bluegrass music all at the same time? We can't think of anything either!
Overall, this music festival is what we at Savage Mill needed. It was a turning point for us and the community. Finally, people were back at the Mill after a long and hard year. It brought some to tears, because we were able to see smiles for the first time in a while. Needless to say, our spirits had been warmed and lifted. From here on out, we are taking the steps forward to normalcy.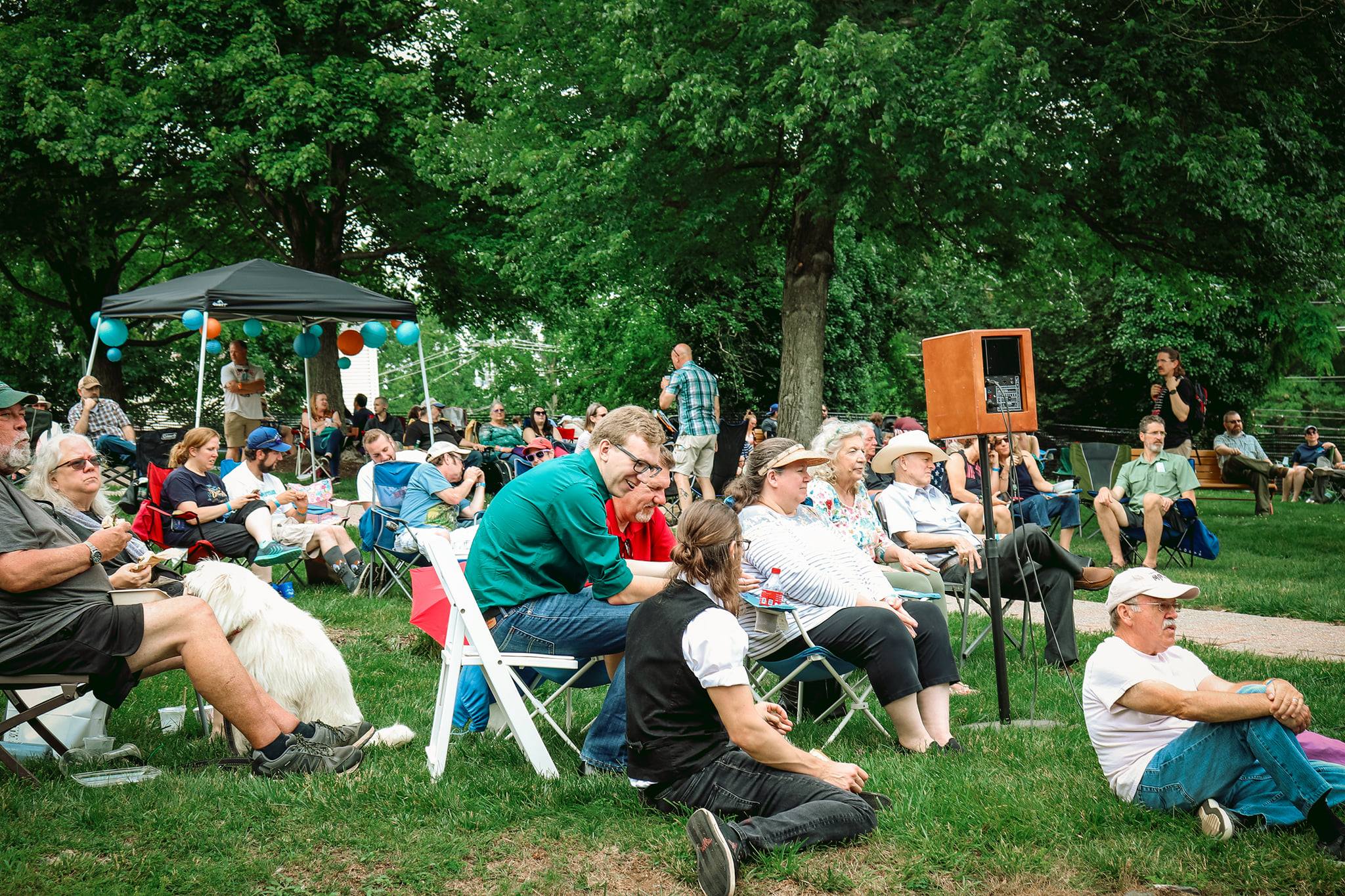 And of course….we have to do this again next year.