Spring seems here to stay! To prepare, Savage Mill has done a deep cleaning and refresh. Stop by for a visit and look for the numerous improvements that have been made in recent months.
Main Entrance
After you park in the Big Lot and head towards the Mill's west (main) entrance, you'll notice the fresh split rail fencing near Terrapin Adventures and new lighting along the path. At the entrance, a bench courtesy of our partnership with UpCycle beckons you to linger, while fresh planters on the sidewalk will soon host welcome pops of color. Even the doors to the main entrance sport a new look, with matte black trim and new industrial hardware.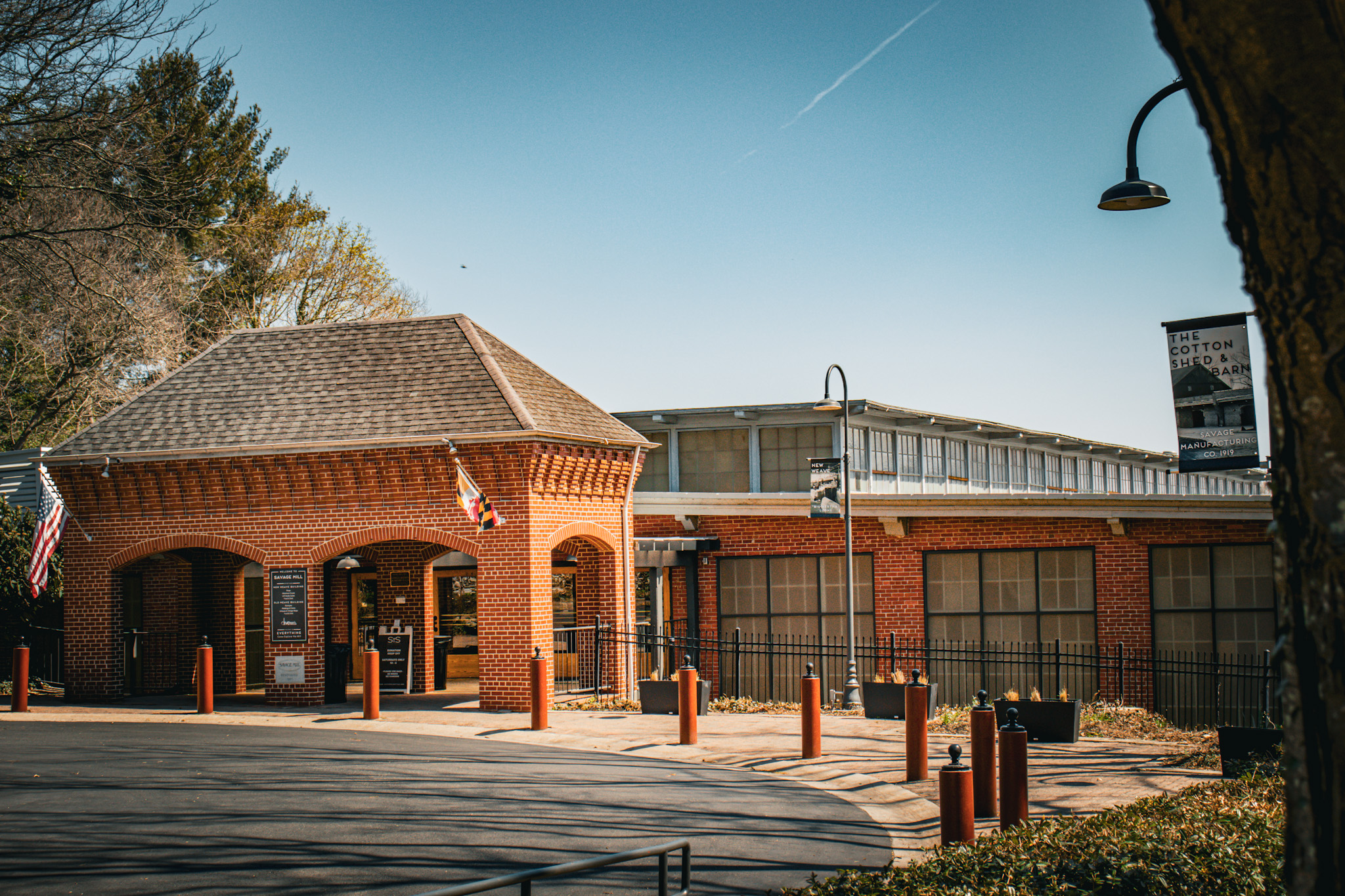 Interior
Inside the main entrance, clear signage helps orient visitors and encourage exploration. The industrial look is continued with a fresh coat of matte black trim throughout. The New Weave building's shops are dressed up for spring. G&H Custom Workshop's massive cherry blossom display is a great example – it captures the eye and sets a lovely atmosphere. New, cushy seating in the New Weave Commons lends itself to catching up with friends, listening to an impromptu musical performance or great people-watching, facilitated by the sleek glass storefronts.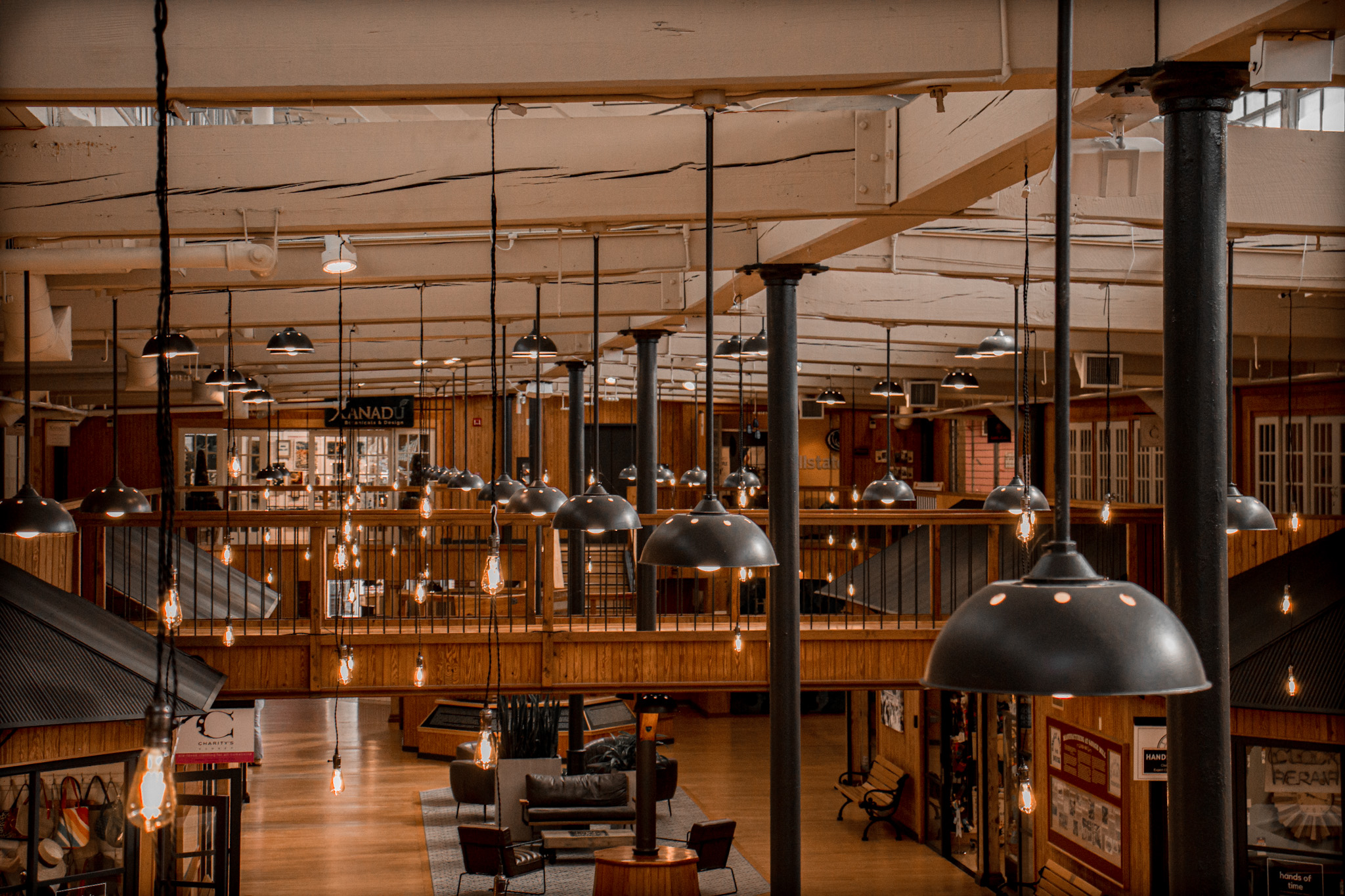 Courtyard
Outside Dive Bar & Grille's entrance, the enclosed courtyard provides a warm respite and a chance to sit and catch up with friends over lunch or a coffee. The aroma of fresh herbs beckons from the entrance to Roggenart European Bakery Bistro and Cafe.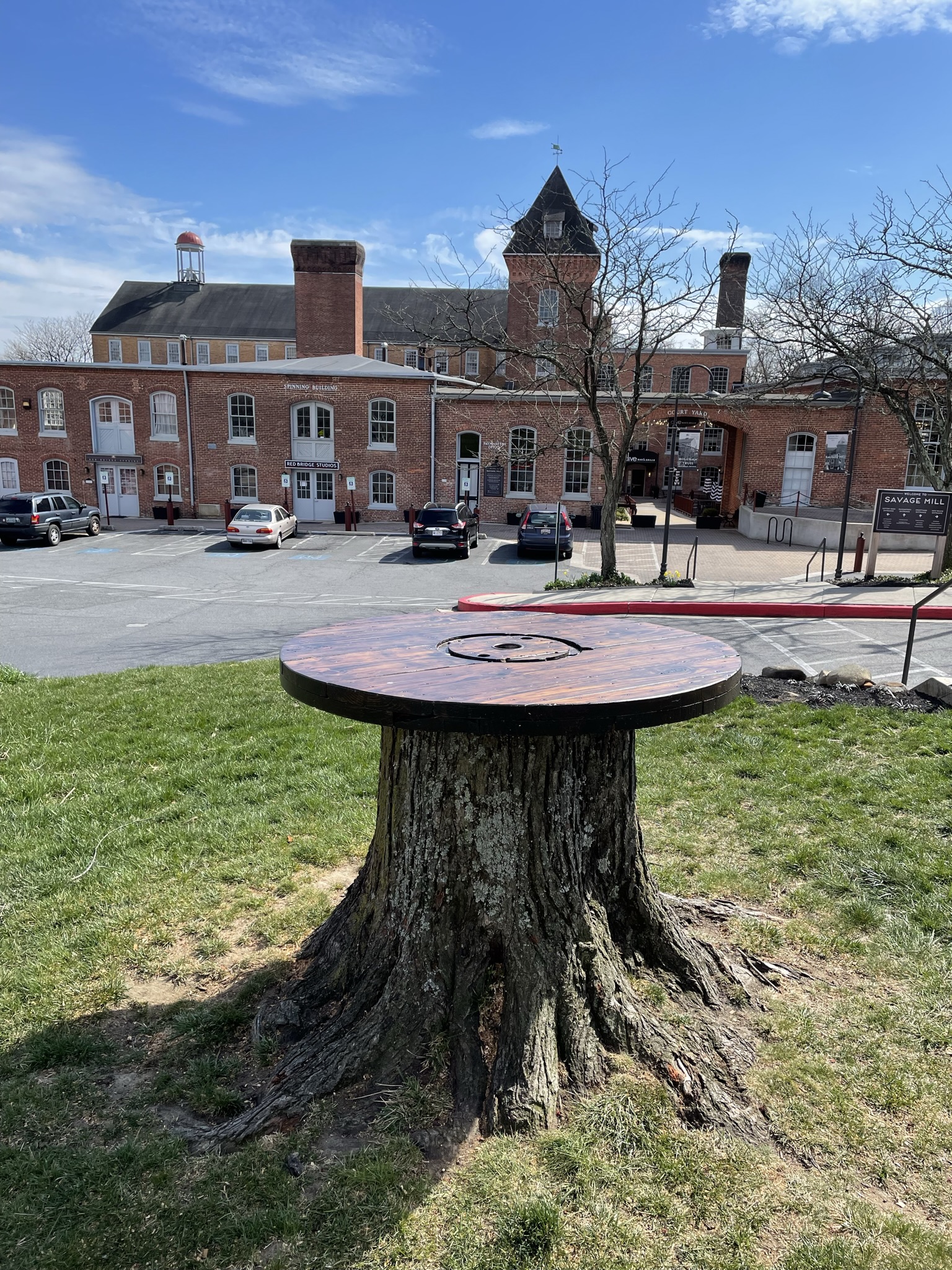 The newly-installed hightop "table" on the hillside by the Little Lot is another great place to gather with friends and see what's happening while enjoying an impressive view of the Mill. We hope you appreciate these changes and find they improve your Savage Mill experience. We welcome your input!