Did you know Savage Mill is situated in a picturesque small town surrounded by idyllic river views and miles of hiking trails? The Little Patuxent River and its stunning topography were the reason the town of Savage, Maryland was established in the early 1800s. Today, blocks of lovingly-restored mill worker housing, a former company store, and a beautiful community hall constructed of stones from that same river still stand, surrounding a once-thriving cotton mill that has been transformed into one of Howard County's unique shopping experiences, home to dozens of small, local businesses. Join us in discovering and celebrating the natural beauty and charm of the town we call home during the first Savage Paint Out!
Designed to unite our community through art, the Savage Paint Out is the brainchild of one of our tenants, HorseSpirit Arts Gallery. Together with our neighbors at Carroll Baldwin Hall, the town's community center, we're partnering on this exciting endeavor. We encourage artists of all ages and abilities to register to participate and paint a picture outdoors – hence the name Paint Out (aka plein air) – within the Savage Geographic Painting Area between now and April 21st. Any media can be used for the painting; each participant may enter two works up to 16"x20" in the show.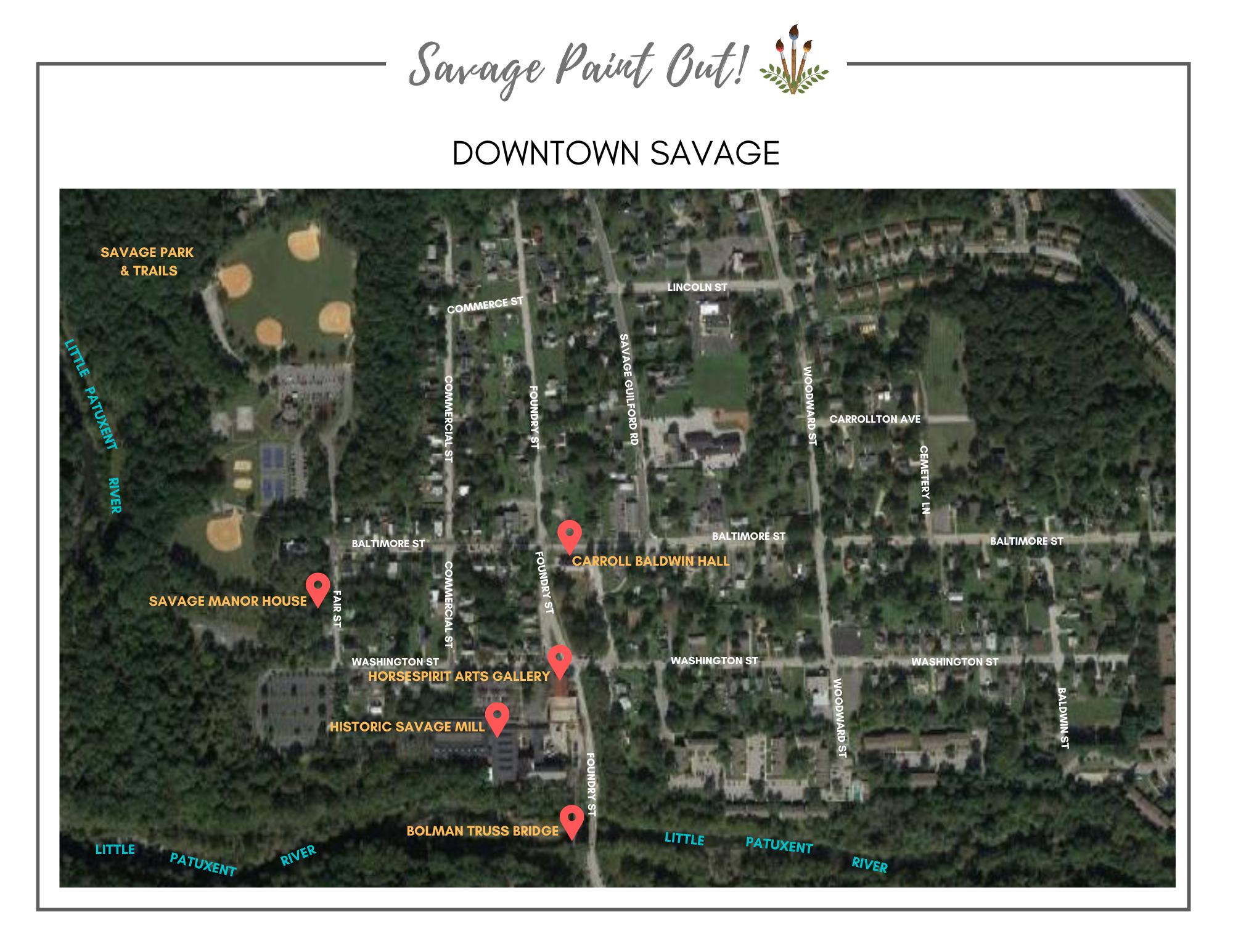 We're particularly excited about the enthusiasm from our partners at Bollman Bridge Elementary School. A number of their students are participating, and we donated paint supply kits for their use.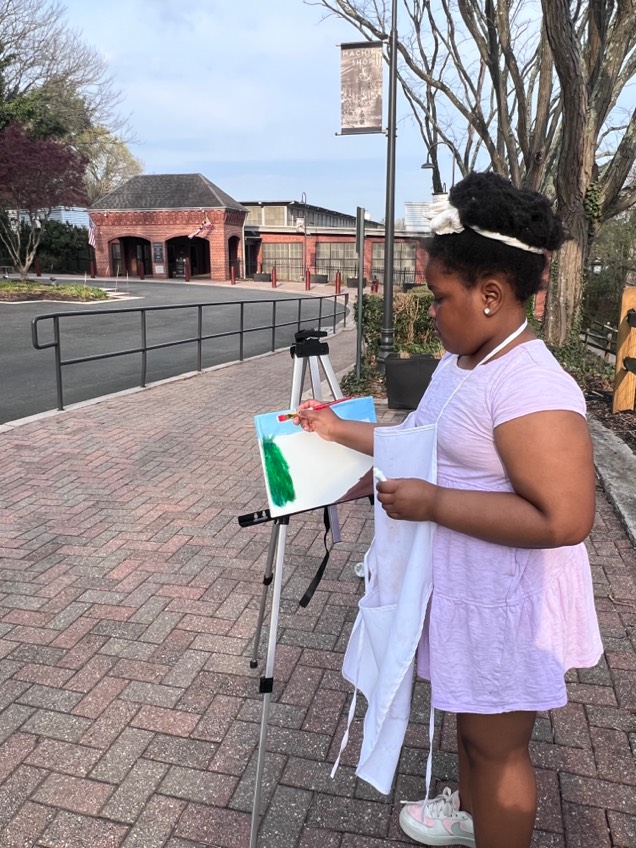 On Saturday, April 22 – Earth Day – we're gathering on Baldwin Common, the little park between Savage Mill and Carroll Baldwin Hall, for the Savage Paint Out Art Show and Awards Day. (Inclement weather location: Carroll Baldwin Hall) While artists set up their work from 9-10 am, the Savage Historical Society will conduct a free, easy guided walking tour providing visitors with a glimpse into the town's natural beauty and rich history.
Judging begins at 10 am! Your help is needed in voting for the People's Choice Award, so grab a ballot slip and walk past the works to make your selection. Liz Henzey, director of the Columbia Art Center, will be jurying the adult entries, while two local artists will be judging the youth entries and awarding a prize provided by the Savage Community Association. Announcements will be made at 11:30 am, and all youth entries will receive a participation thank-you gift!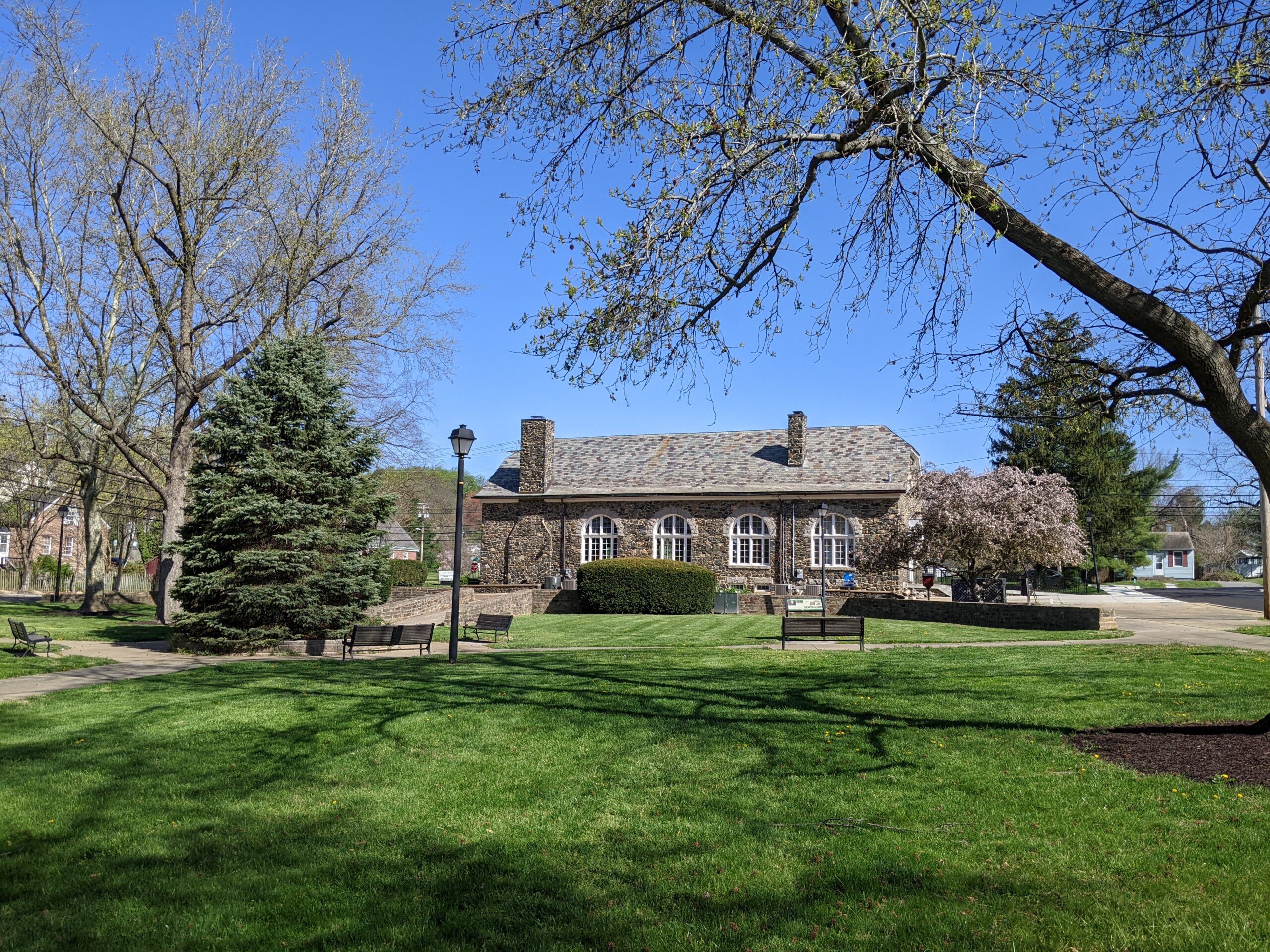 Our friends at Roggenart Bakery will be donating coffee for the early birds. Classical guitarist Alex Barnett will entertain throughout the event, and the audience is invited to participate in free interactive art activities. Three vendors will be on site selling sweet treats – mobile truck I Loves Me Some Snoballs, Sweets and Treats, Nina's Cookie Explosion, and Barbee Treats.
Once the show wraps up at 1 pm, head over to HorseSpirit Arts Gallery for cake and champagne. The winning works will be on display there for the rest of the afternoon. We look forward to welcoming you as we unite our community through the power of the arts!