Savage Mill's New Weave Building, the center of shopping activity in this repurposed former cotton mill, has been undergoing some stunning transformations over the past year.
Iron Ore
The new look harkens back to the Mill's industrial days, with crisp matte iron ore black trim and awnings. Shop fronts beckon with glistening new sliding doors, and Edison bulbs suspended from the ceiling add a welcoming warm glow.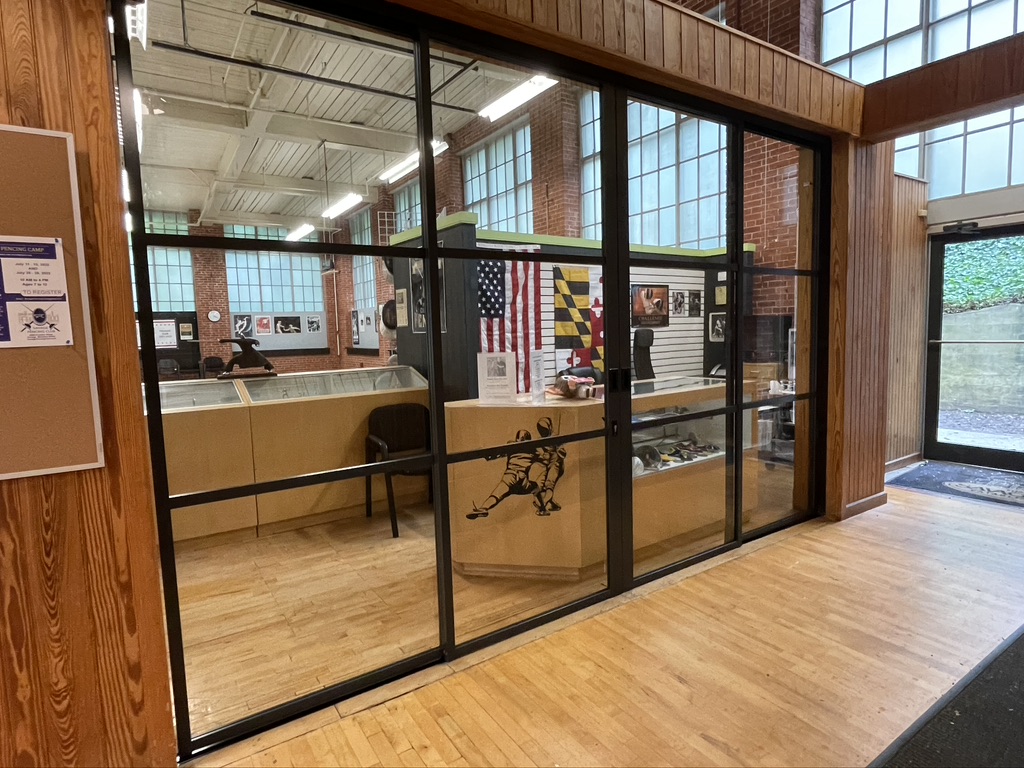 Higher up, silhouetted against the historic clerestory windows that once provided welcome ventilation, are huge, beautiful fans that today serve a similar purpose – generating fresh breezes for folks below.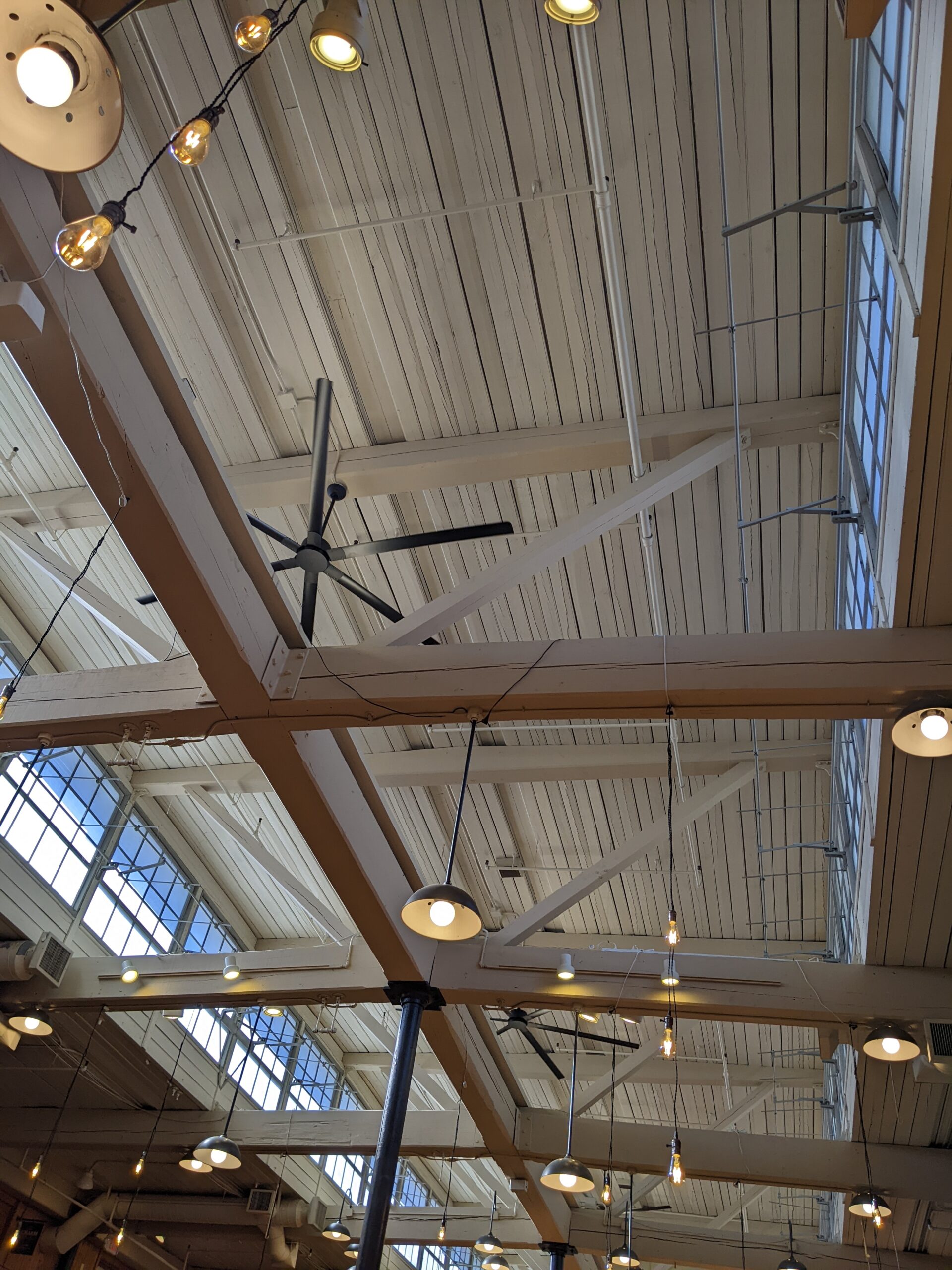 New Weave Commons
Among the improvements is the creation of the New Weave Commons, a central area that serves as a gathering place for shoppers to relax and people-watch or catch up with friends. During the holidays it's reserved for Santa and his rapt young visitors, their wonder on display for all passersby. Walking through on other weekends throughout the year, you may discover an unexpected auditory or visual treat. The last few months the Commons has hosted a classical guitar soloist and a silent reading party with The Last Word. Later this spring, art from the first annual Savage Paint Out will be on display; additional plans are in the works for musical, theatrical, and artistic presentations by local school groups.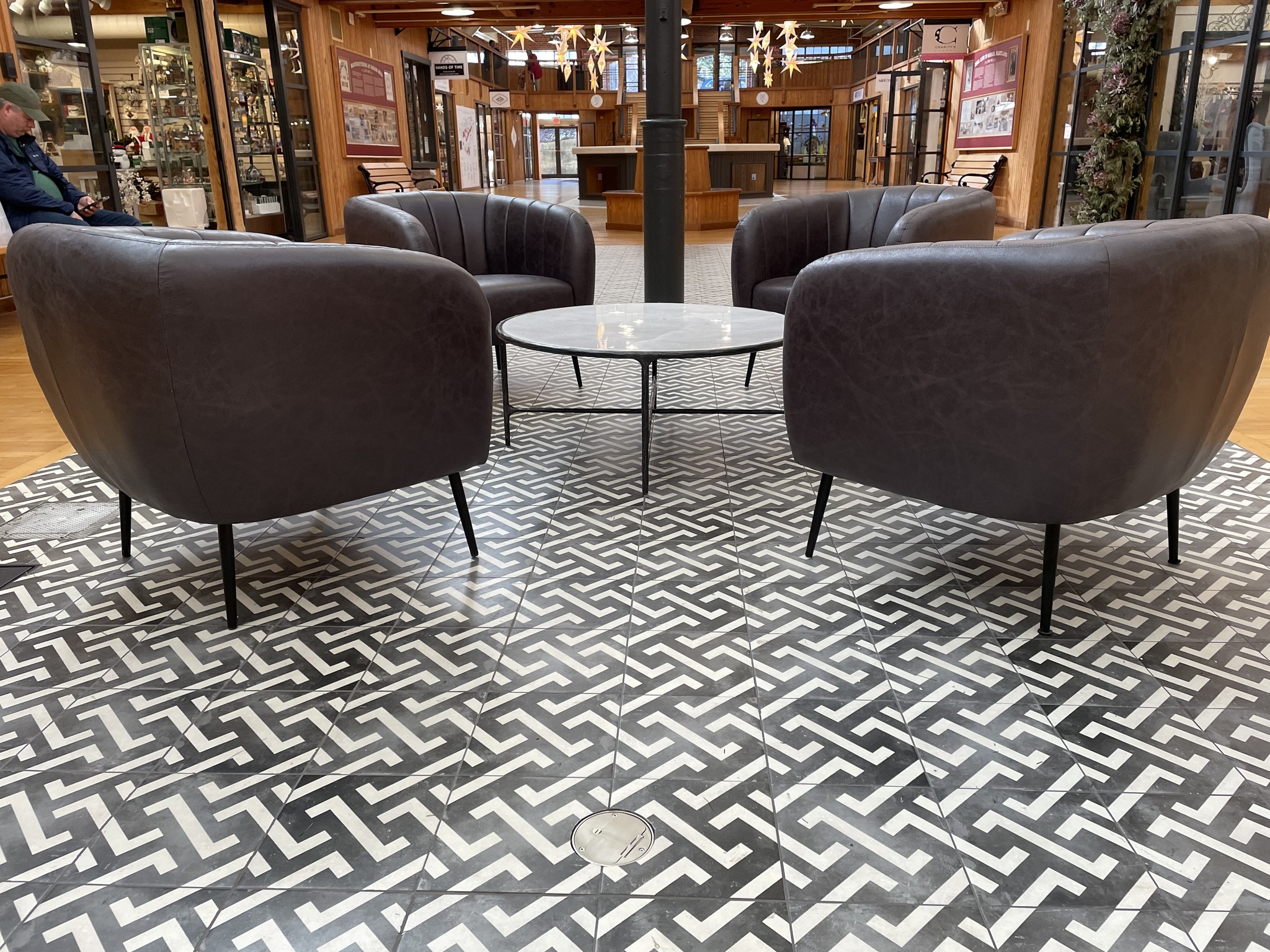 The upper-level bridge overlooking the Commons works well for larger groups such as this Saturday's performance with Oakland Mills High School from 1-3 pm. Their Advanced Guitar Ensemble will perform various numbers, interspersed by pieces by the Tri M Honor Society. Those sitting in the New Weave Commons will have a fabulous view of the performers.
There's lots going on in our "neck of the woods," as we say, so come by to explore and discover what's new!