Savage Mill stands today as a tribute to the Industrial Revolution, a period in American history that transformed the way work was done and shaped the trajectory of our young country. Below are our top 5 historical facts! 
Cotton Mill
Savage Mill was established just downstream of the confluence of the Little and Middle Patuxent rivers. Harnessing the natural power of the river to run its massive water wheel, it spun cotton, shipped by train from the South, into cotton duck (canvas) for ship's sails and soldier's tents. Did you know that ruins of the massive turbines, millrace, and dam can still be viewed from the network of scenic trails along the riverbanks? 
John Savage
Why is the town named Savage? Some might think it's because of the rapids just upstream, similar to the Savage River in Western Maryland. But that's not the case here. The Mill's founders, the Williams brothers, named the town after their friend John Savage, who loaned them money to build the Mill. It is fitting, though! 
Bollman Bridge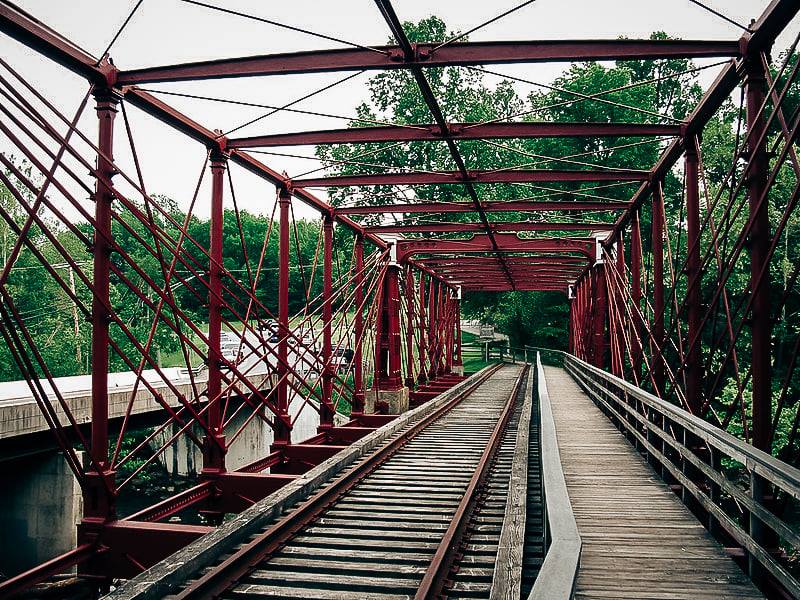 What's special about the beautiful red Bollman truss bridge beside the Mill? It's one of the oldest standing iron railroad bridges in the US. Designed by a self-taught Baltimore engineer, Wendel Bollman, it lays claim to being the first-ever Historic Civil Engineering Landmark. A little-known fact: it was actually moved from another location on the Baltimore and Ohio (B&O) railroad to its present-day location. 
Santa Heim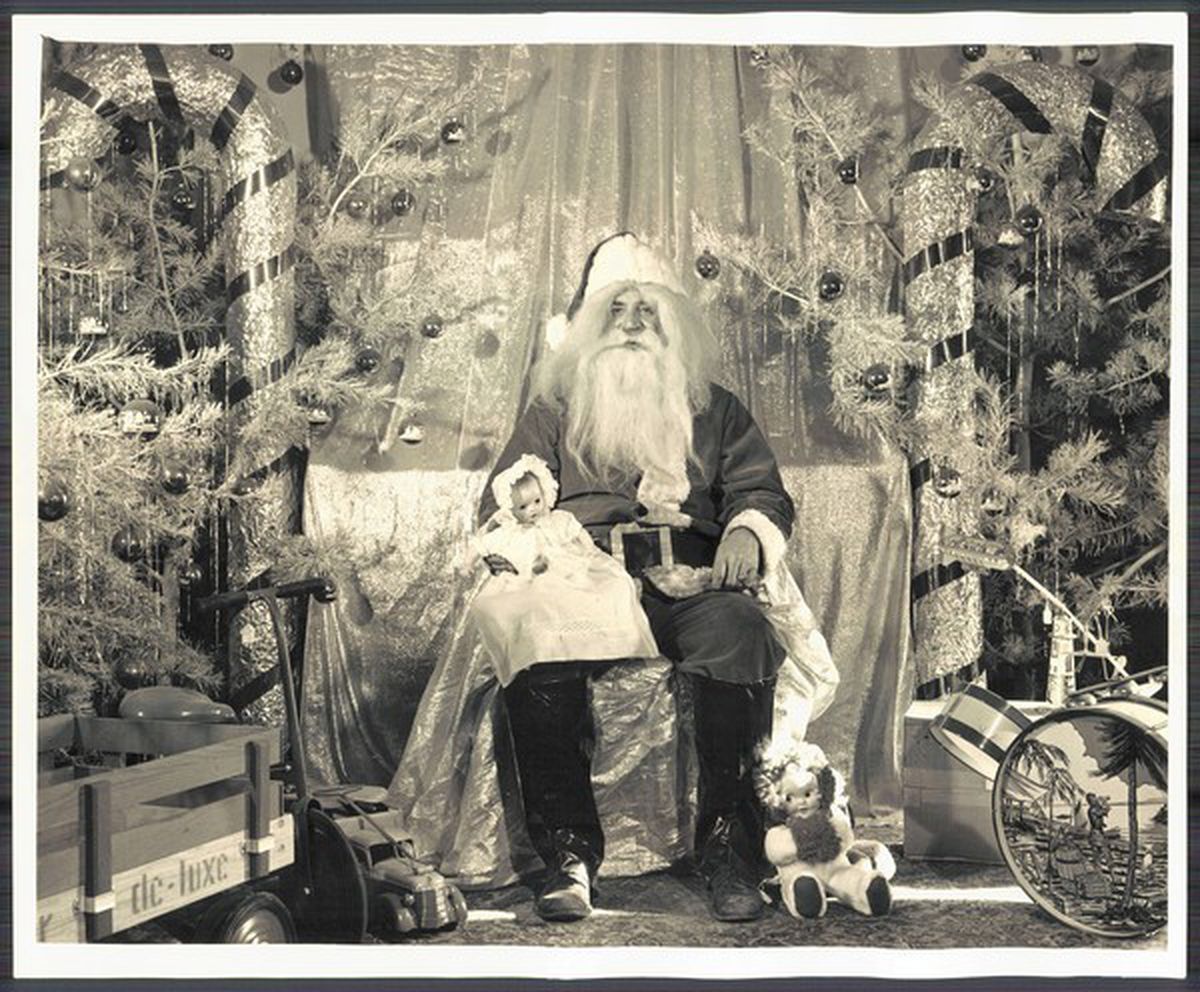 The Mill closed shortly after World War II due to a sharp drop in demand for its products. But Baltimore businessman Harry Heim had big plans for the Mill and town. He reopened the Mill as a Christmas ornament factory and revamped the town into a year-round Christmas village, transforming the millworker housing, community center, and town square for his purposes. But despite an initial booming success, with thousands of visitors arriving by train from Baltimore and Washington, the endeavor closed less than two years later. 
Paymasters Office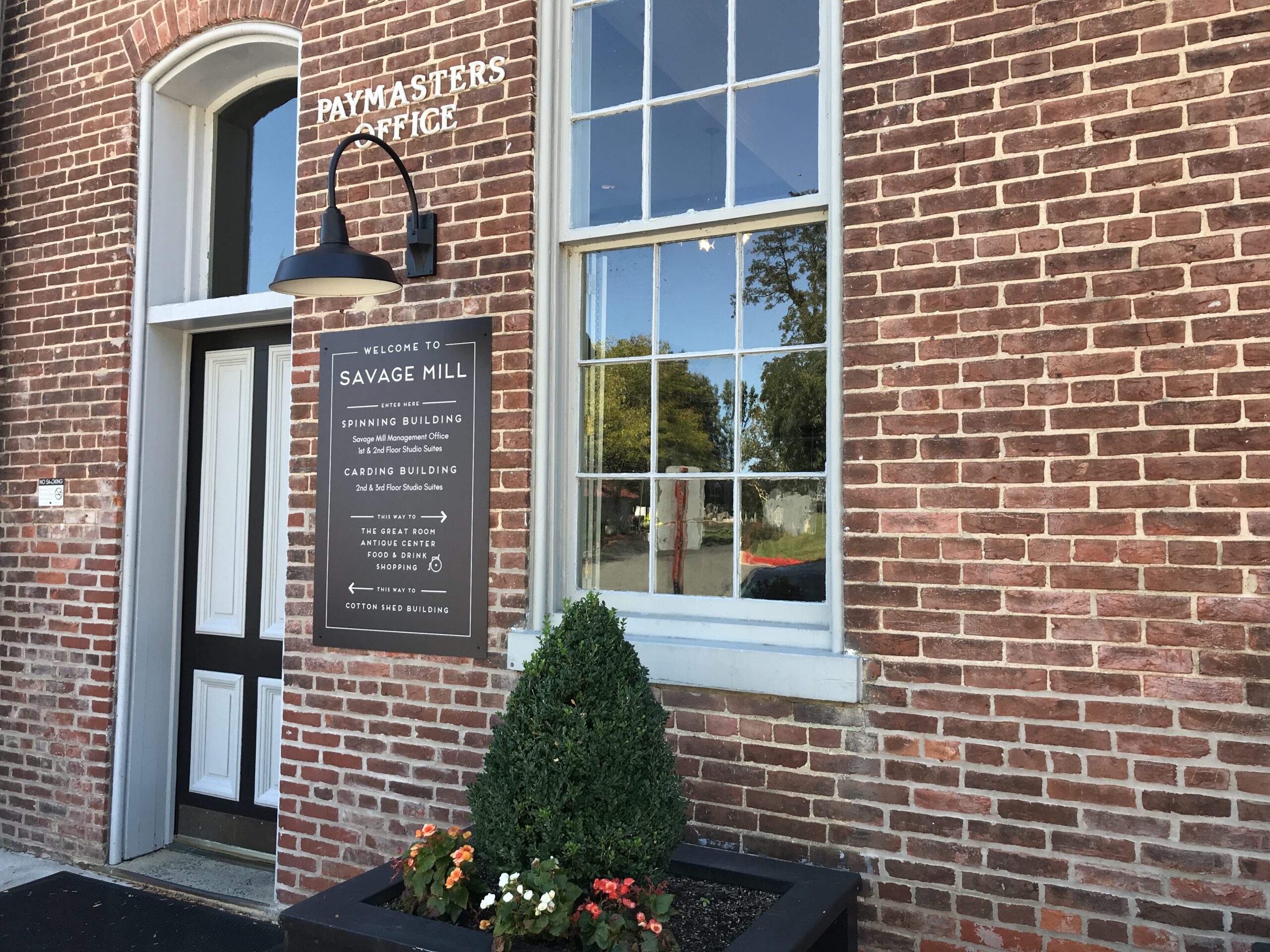 Today the Mill thrives as a unique shopping and dining destination in the region. The management office preserves and maintains the building for its tenants and the public. Its staff operates out of the original Paymaster's Office, with its safe for securing the millworkers' pay. But fortunately none of them has to work the grueling 10 hours a day, 6 days a week that the millworkers had to endure.