This time of year, you're liable to find yourself stuck indoors as thunderstorms and raindrops put a damper on outdoor plans. If you're inside or near Savage Mill the next time a downpour starts, you're in luck – there are plenty of options to keep you busy. Here are our favorite rainy-day activities:
1. Stroll with a London Fog
Stop by Roggenart European Bakery Bistro & Café for a London Fog (hot or iced) to-go. Then set out on an exploratory walk along the winding hallways of this lovingly-restored former cotton mill. You'll discover original flooring, stairwells, flooring, clerestories, and more. Old photographs and informational signs sprinkled throughout pay homage to the important role the mill served in the Industrial Revolution.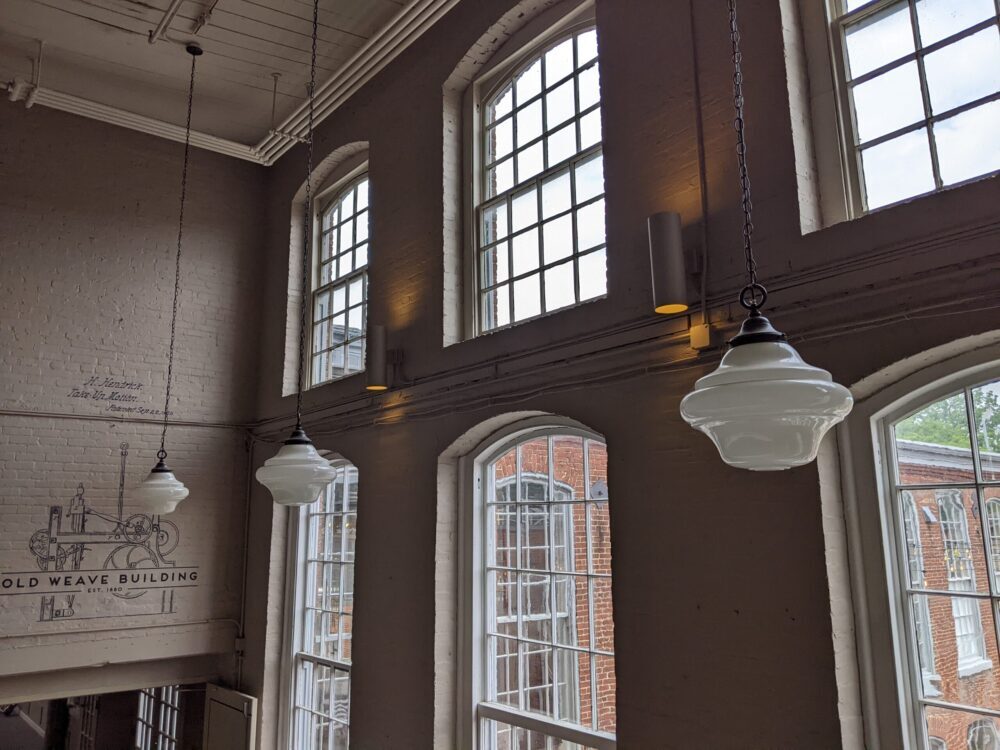 2. The Magic Bookcase
Does the rain look like it's settling in for the long haul? Then you may want to as well. Omnihedral Game Store in the Cotton Shed has a treasure trove of thousands of board and card games. Those in the front are for sale, but behind the magic bookcase – and there really is one! – is the true Mother Lode. Shelves of games for all ages await, along with tables for groups of family and friends to gather and try them out. Playing in the store is free, or you can rent a game for just $5.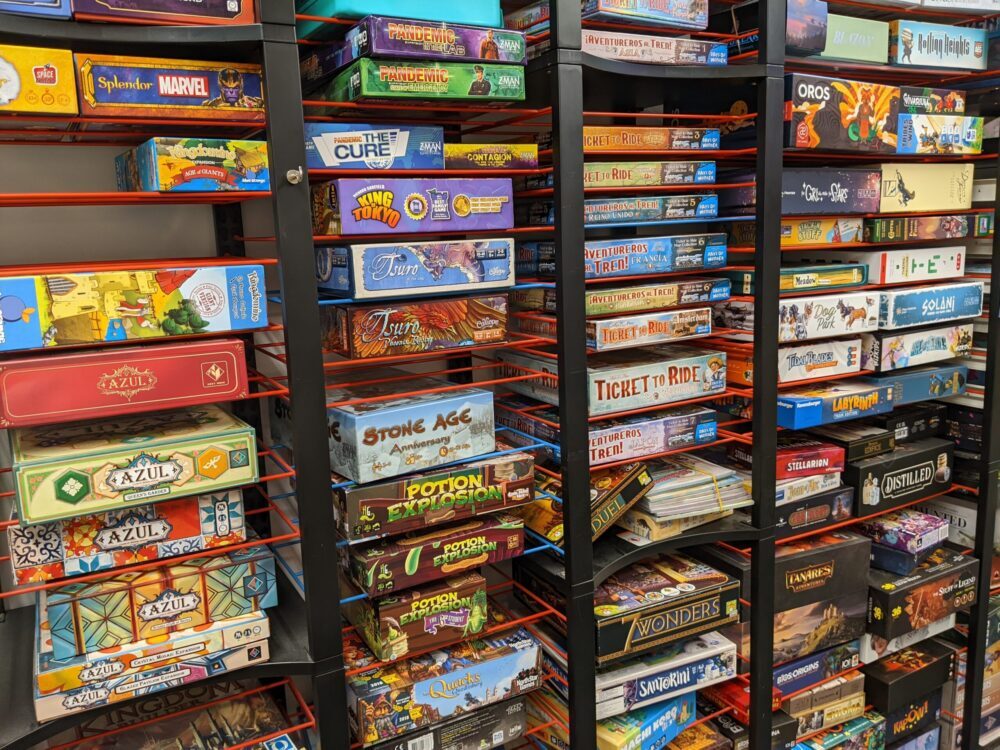 3. Elevate Your Surroundings
Just down the walkway from Omnihedral is the beautifully-curated HorseSpirit Arts Gallery. Hundreds of works by more than 45 local artists are on display. Choose a special piece to reflect yourself and bring joy to your life and your home. Owner Robin Holliday is happy to provide personalized guidance as you make your selection.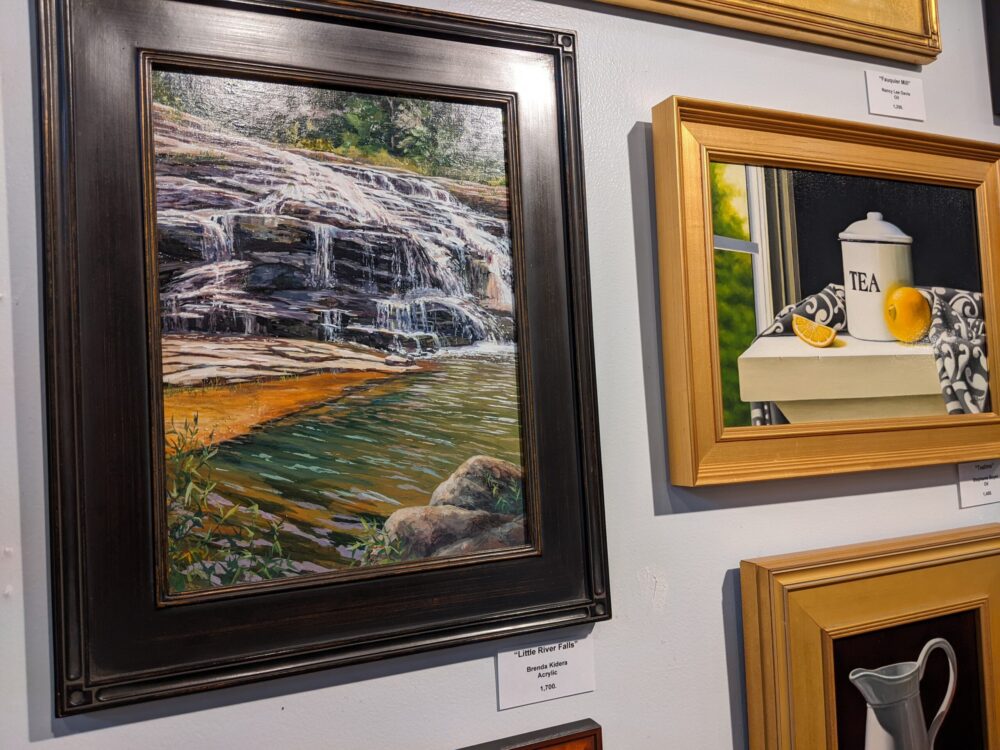 4. Turn a Leaf
Duck into the New Weave building, the main retail section of the Mill, to explore further. Just past the tempting display of chocolates at Sweet Cascades is The Last Word bookstore. You'll have to make a tough choice between the cozy couches in their store or the sitting area in the New Weave Commons. Either way, first choose a book or puzzle from the store's extensive selection and then while away the time in another world.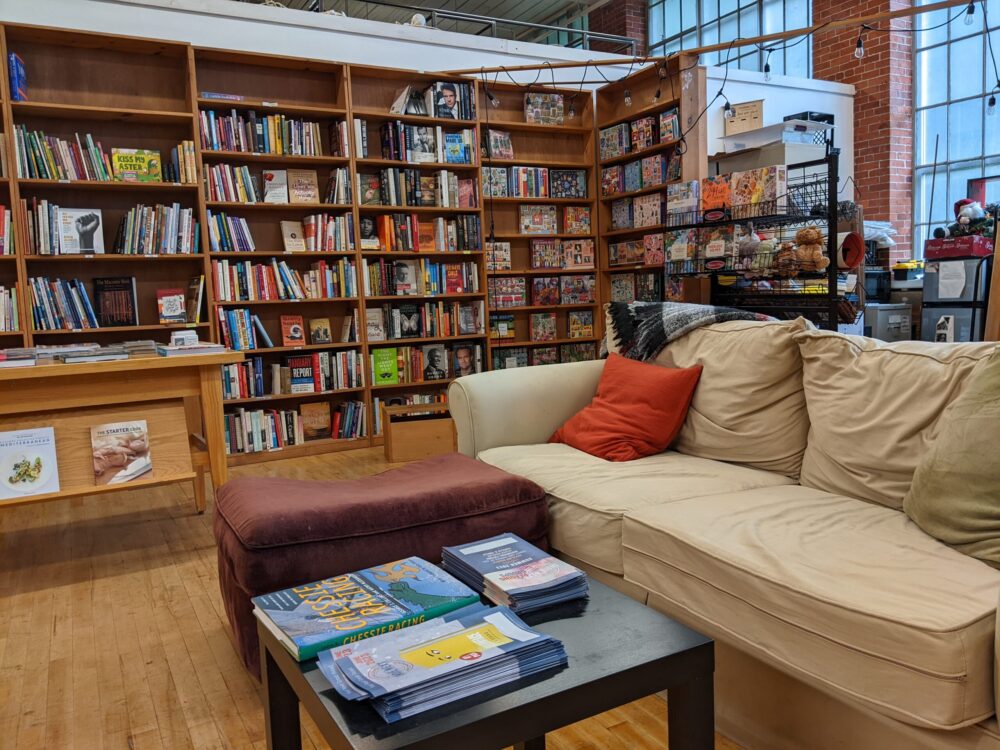 5. Expand Your Wardrobe
Looking for a party dress, beach cover-up, bridal gown, or just a colorful garment to brighten your spirits on a drab day? Charity's Closet, Charity's First Picks, and Cherie Sustainable Bridal have a wide selection of fashionable pre-loved garments in all sizes and at quite reasonable prices. They're artistically arranged by the volunteers who staff the stores. The best part? They're part of Success in Style, a non-profit that helps individuals in crisis by providing high-quality professional clothing for interviews and new jobs alongside basic interview skills.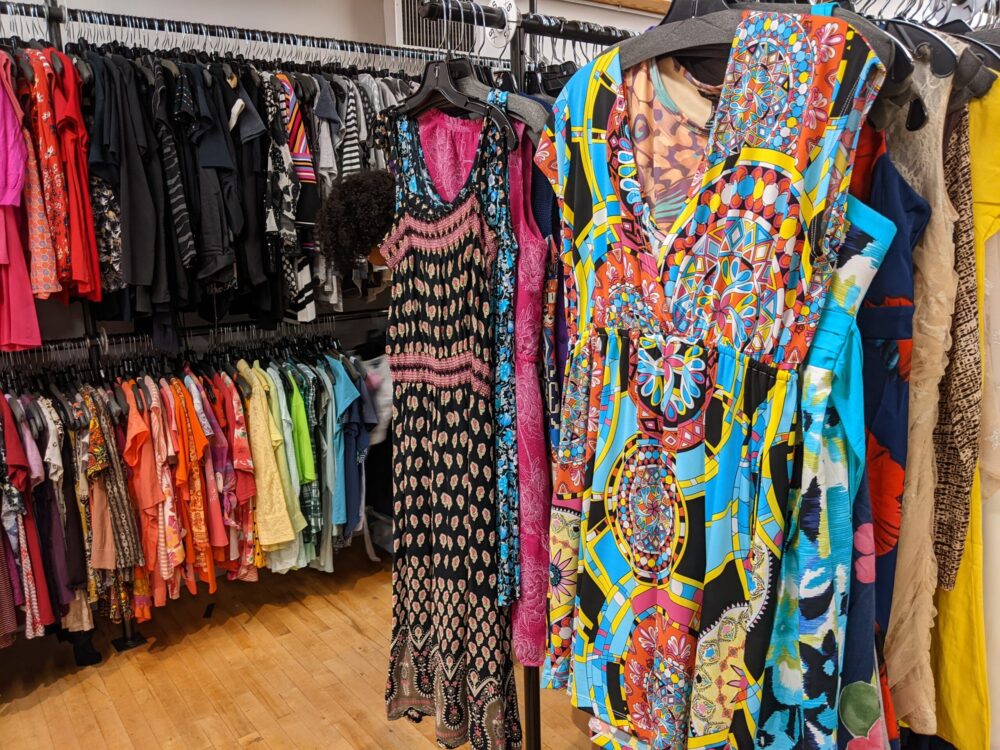 Ready to head back out? Don't forget to make a stop by the corner window at Bearing Gifts to say Hello to the bear in their storefront. We'll see you again soon!