Families are always looking for easy destinations that will fill a day with fun and educational kid-friendly options. Savage Mill is just the ticket! 
Arriving at the Big Lot, the first thing that catches your eye – and ear – are the ropes course and giant swing at Terrapin Adventures. These activities and others are a great way to get everyone's adrenaline pumping and to develop a sense of teamwork and connection.  
As you walk through the Mill, you'll find historic photos descriptions of the work in a cotton mill. The various buildings are still labeled according to their historic purposes. Embark on a hunt for evidence of what used to be in each space. Some interesting clues can be found in the original floors in the Spinning Building – see if you can find the tiny travelers, pieces of metal from the bobbins embedded in the wood! And don't miss the pulley system and garage doors along the Foundry Street side of the wooden Cotton Shed building.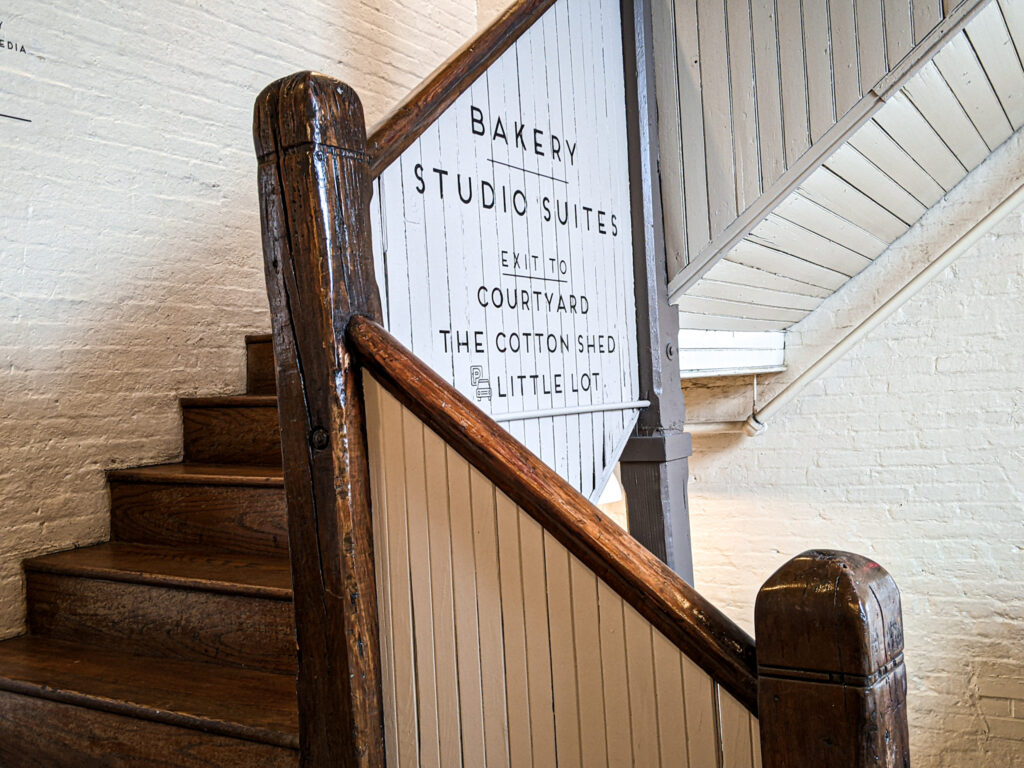 Reward the kiddos for their concentration with a visit to Sweet Cascade Chocolatiers or head to Bearing Gifts for a colorful assortment of items for all ages.  
You may discover a class underway at the Savage Fencing Club, which accepts students as young as 9 years old, or see students heading to JMD Studios, which offers dance classes for children of all ages and skill levels.  This is the perfect opportunity to sign yourself or your child up to try something new! 
Stop by Twisted Teahouse to see what's brewing. You might catch a tea-themed event or want to sign up for a private tea party.  
Many talented photographers have studios at Savage Mill and revel in capturing special moments. Candids and Colors specializes in maternity, newborn, and family photography and may be just what you're looking for.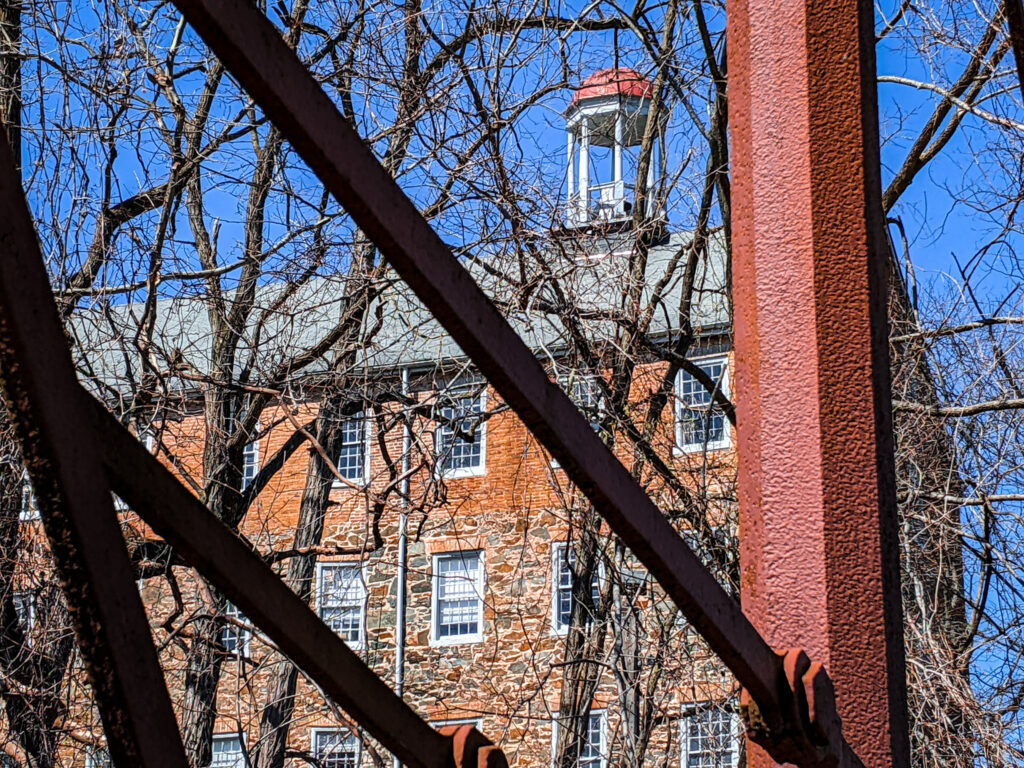 Now it's time to hit the trail! Walking outside around the Mill, cross the historic Bollman Truss Bridge, reading the informative signage along the way to learn about the bridge's and area's historical significance. Ahead of you on the right are the beginnings of two interconnected trails – the level, gravel Savage Mill Trail and a fun dirt trail alongside the river. Explore one – or both – with a leisurely half hour stroll, or head straight down to the water for a cool wading adventure! If there's still energy – or you're planning for a repeat visit – you'll be happy to hear that there are a variety of other paved and dirt trails further upstream, easily accessible via foot, bicycle, or a five-minute drive. 
Before you head out, marvel at the size of the Mill from this vantage point. The ruins facing you once housed the massive turbines that generated power for the Mill's operations.  
Wrap up your time at Savage Mill with a bite at Dive Bar & Grille or Roggenart European Bistro & Café. Although the cotton mill's days are long gone, we're sure you'll agree that the Mill is alive with creative offerings for all ages!