Planning your first trip to Savage Mill? That's great! We've got a lot to offer but realize it can be a bit confusing. After all, what was once a sprawling cotton mill is now a unique mix of shops, offices, activities, and history! So we've put together a little guide to help you make the most of your visit. 
Start Outdoors
First stop: Brewing Good Coffee Company, where your purchase of a freshly brewed cup of coffee benefits animal-friendly causes. Apropos animals, did you know that the Mill welcomes four-legged friends? Bring yours along for the day!  
Take your cup to-go and start your visit by crossing the Bollman Bridge, which ferried cotton and cloth when the mill was in operation, for a walk along the scenic Savage Mill Trail. Along the easy, half-hour out-and-back trail you'll enjoy a view of the ruins where the Mill's power was originally generated. The trail also offers plenty of beautiful vantage points above the rushing water so you can see why this was an ideal location to set up a mill.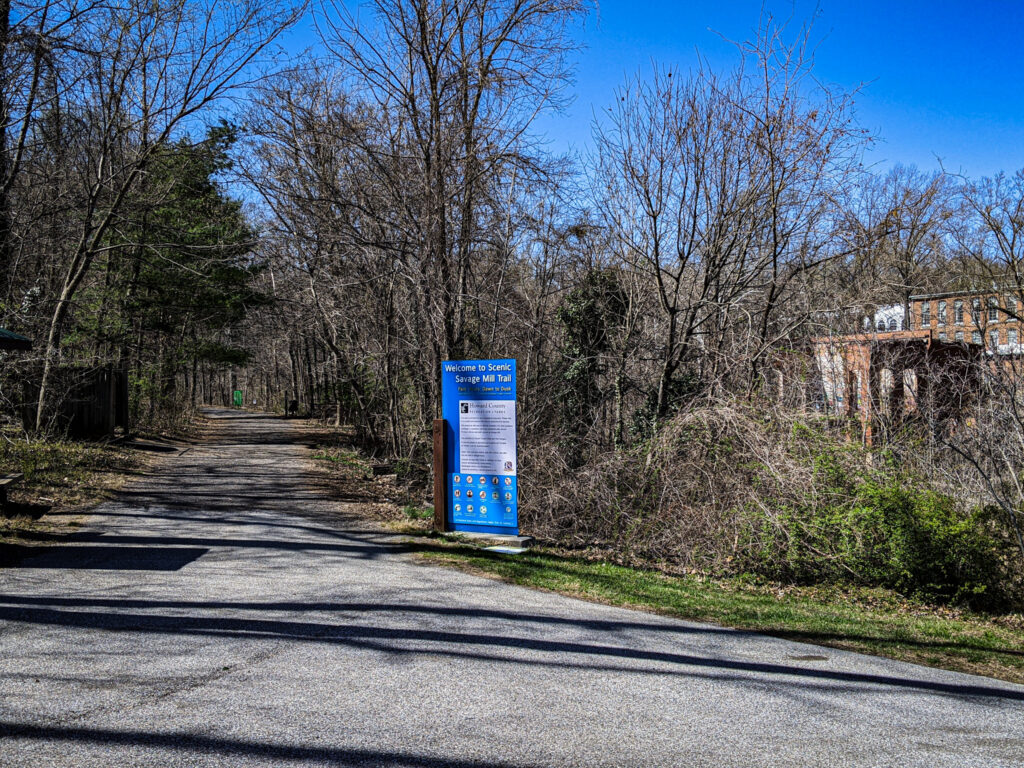 Venture Inside
Now that you have a bit of an insight into the mill's past, check out some of the shops. The charming wooden Cotton Shed, for many years the storage space for cotton waiting to be spun, now houses HorseSpirit Arts Gallery. Step inside for a visual feast of uplifting works by local artists in a variety of media. Consider buying one that holds meaning to you. 
Back outside, pass under the archway into the brick complex, where you'll discover the new Roggenart European Bistro and Café in the Spinning Building. Enjoy one of their freshly baked treats or a light lunch while people-watching inside or out in the courtyard. 
Now on to some shopping! Literary lovers won't want to miss the books and wit at The Last Word, while those looking for gifts will enjoy the handmade pieces at jules + kate and ArtCraft. Looking for clothing? Bryson Emporium specializes in vintage pieces. Pre-loved clothing shoppers will enjoy the high-quality pieces at Success in Style's boutiques and the satisfaction that comes from supporting their mission of helping individuals prepare for employment.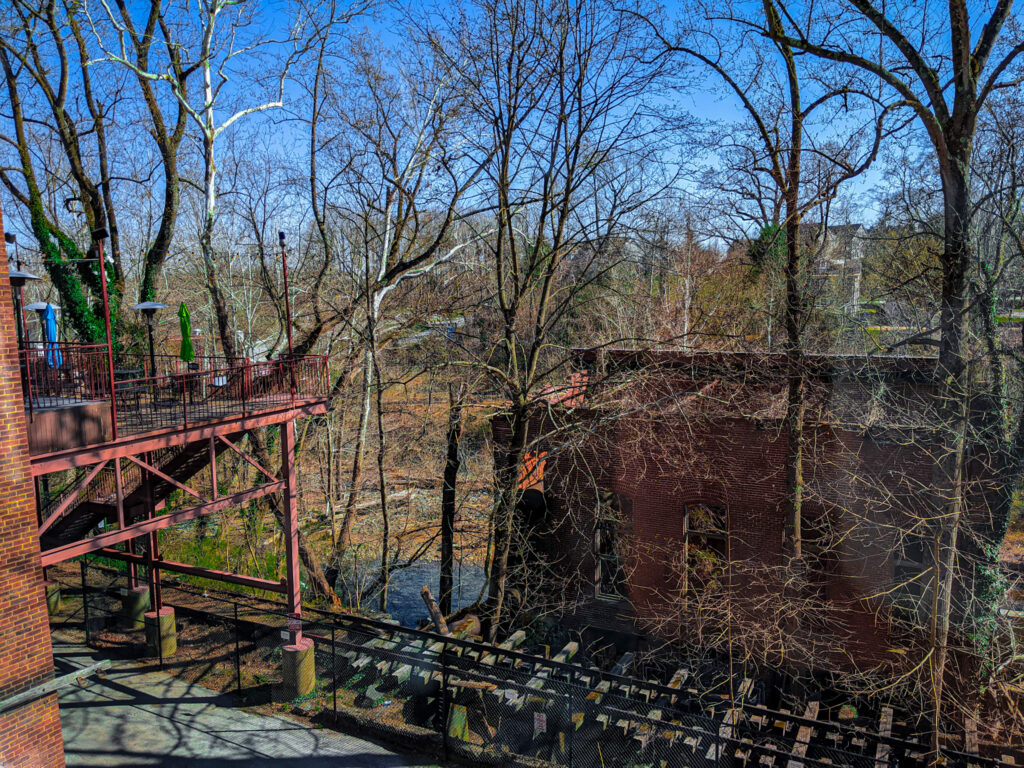 Adventure seekers won't want to miss the activities outside the Mill at Terrapin Adventures. Those who want to learn more about the mill's original use will find beautiful photos and detailed information on display throughout the New Weave building.  
Before heading out, treat yourself at Sweet Cascades, or stop by the new Dive Bar & Grille for a drink or dinner in one of the indoor dining areas or – better yet – on the back patio overlooking the river and trail where you began your day!