Savage Mill's retailers are gearing up for Memorial Day with fresh offerings, summer favorites, and specials for the whole family.
Do you hear screaming when you arrive at our Big Lot? It's all the good excitement for kids and adults at Terrapin Adventures, including the high ropes challenge course, zip line, climbing tower, and giant swing! With Monday being a school holiday, they're offering their School's Out Camp for ages 5-12. After Memorial Day, they're open to the general public Tuesday to Sunday, including Parent's Night Out the third Saturday of every month. Their Monday-Friday summer camp offerings are sure to keep youngsters busy.
ArtCraft is offering 10% off David Marsh furniture on Memorial Day. Marsh constructs his furniture from Ponderosa Pine, a harder pine that holds up to the wear and tear of daily life. The simple lines of the furniture are set off by unusual color combinations. Semi-transparent paint allows the grain and texture of the wood to come through. Also check out new works including resin art pieces by Maria Dennis, a Baltimore-based artist and radio host, and painted clay sculptures by Matt Buckley of Edge Sculpture.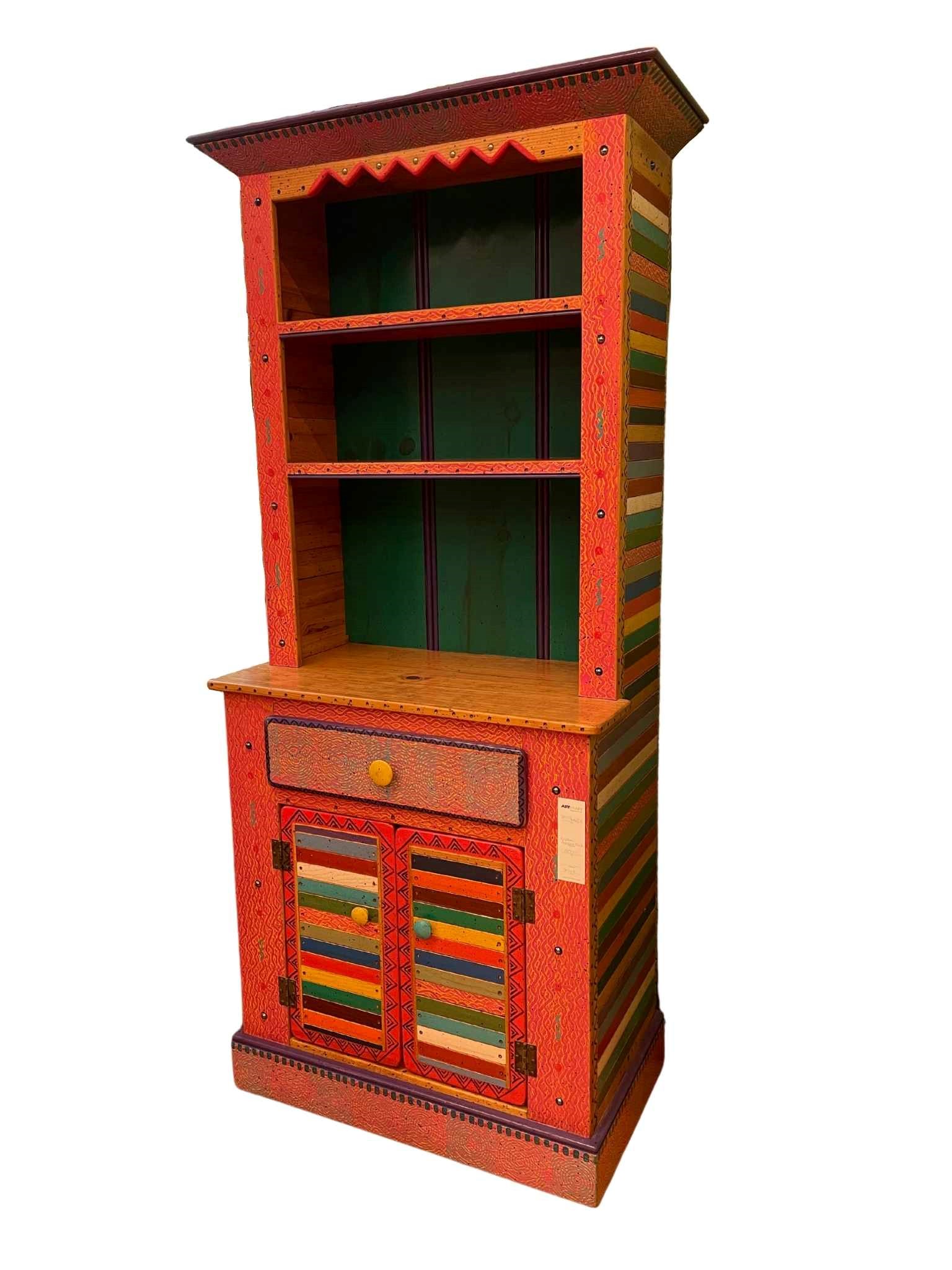 The upscale resale boutique Charity's Closet, where everything is just $5, is offering patriotic cookies and 1 FREE item for vets and service members with ID's.
Just in time for Memorial Day, the new and used independent bookstore The Last Word debuts its beautifully revamped space and new products.
Complete your summer wardrobe – the unique gifts store Bearing Gifts celebrates Memorial Day with 30-50% off all Scout bags! Skinsational Scents is ready for fun in the sun with bright décor and new products. Don't miss the watermelon scrub! And in celebration of National Bath Bomb Day – yes, there really is such a thing! – they're offering 10% off on bath bombs through the end of May.
Down on the lower level, some of the 150+ dealers at The Antique Center will be holding Memorial Day sales.
The friendly folks at Bryson unveil new Star Wars action figures, vintage (1990s) Pokémon cards, and Yu-Gi-Oh card games via their Instagram Stories every week. Check them out at @BrysonEmporium!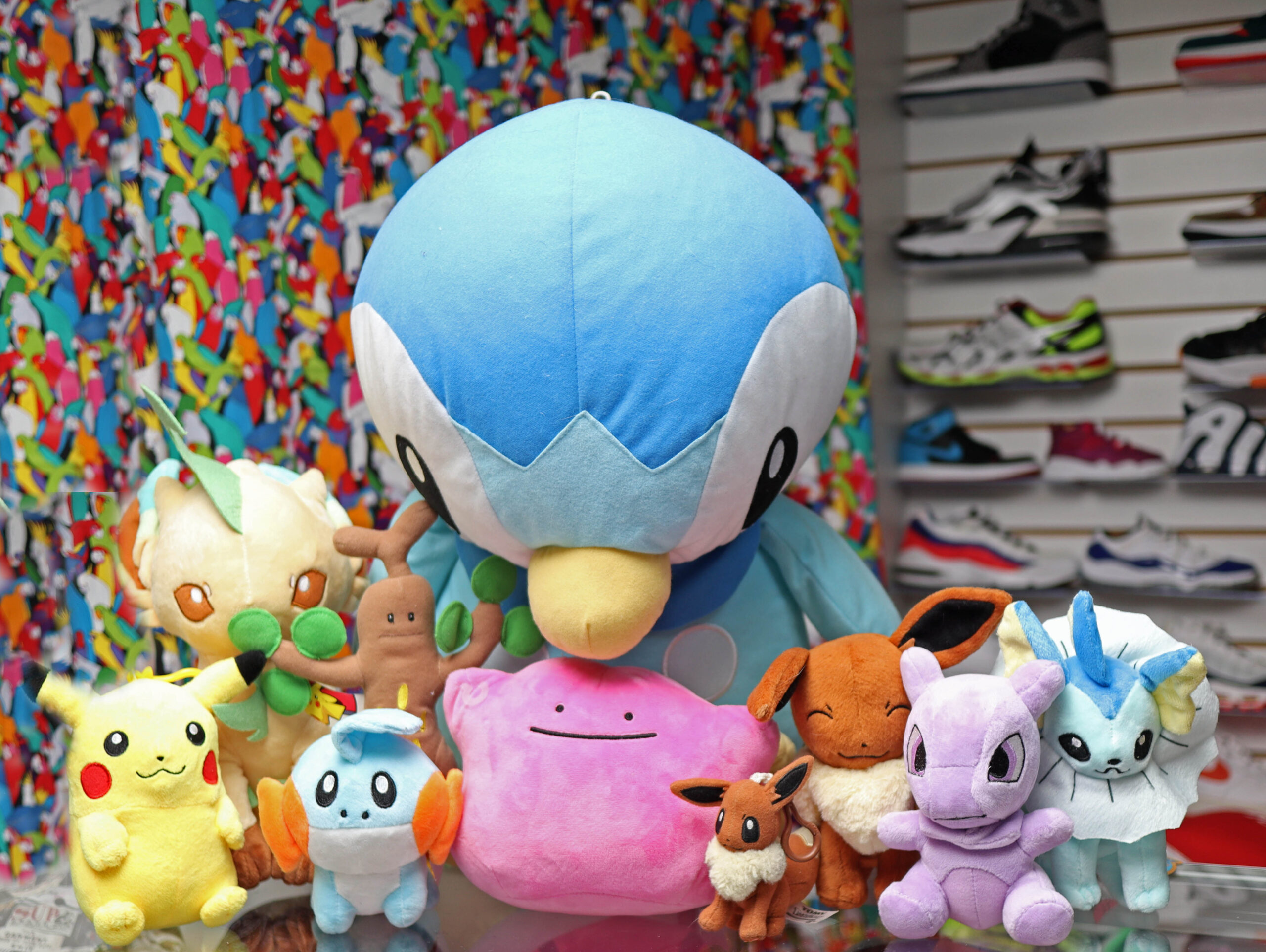 On the food front, Old Bay "crabs" make their seasonal return to Sweet Cascades Chocolatiers, along with two new truffles: Coconut and Cherry Vanilla! Kids can pick up a Father's Day Quick Fix chocolate-making kit or select between 8 different themed kits.
Come warm weather, Dive Bar and Grille's back deck overlooking the Little Patuxent River is a popular hangout spot. Don't miss the changing list of on-tap beers along with happy hour specials from 5-7 pm every night, including the popular pretzel sticks and General Tso's cauliflower. Did you know they host weekly karaoke in the Ratskeller on Tuesdays at 9 pm and Trivia Night in the loft on Thursdays at 7 pm?
Roggenart European Bakery Bistro & Café just unveiled a savory Provençal tart featuring olives, tomatoes and onions to join their stable of delicious tarts and sandwiches. Their sweets are sure to please: there's currently a medley of fruit, almond, chocolate and vanilla Danishes alongside the ever-popular sweet and savory croissant offerings. Weekends they also offer fresh baguette, cookies, muffins, and more, all made fresh in-house daily using high-quality ingredients.
The forecast is showing a pleasantly warm weekend, so swing on by the Mill to explore these and other retailers. Kick off or wrap up your outing with a scenic walk or bike ride through town or along the trails in this beautiful, historic part of Howard County!