Looking for a tranquil, idyllic location to spend a few hours leisurely shopping or dining while surrounded by history and nature? Then come on down to Savage Mill, a convenient destination in a converted cotton mill less than a mile off I-95 midway between Washington, DC and Baltimore.  
Suit Your Fancy
Antique lovers will find something to suit their fancy in a quartet of businesses. From furniture to fossils, paintings to pottery, FoxRun Antiques and the Antique Center (home to over 150 dealers) display a treasure trove of antiques and collectibles. Caplan's Auction and Appraisals holds free public auctions every Wednesday and Sunday, while The Kelmscott Bookshop specializes in rare books.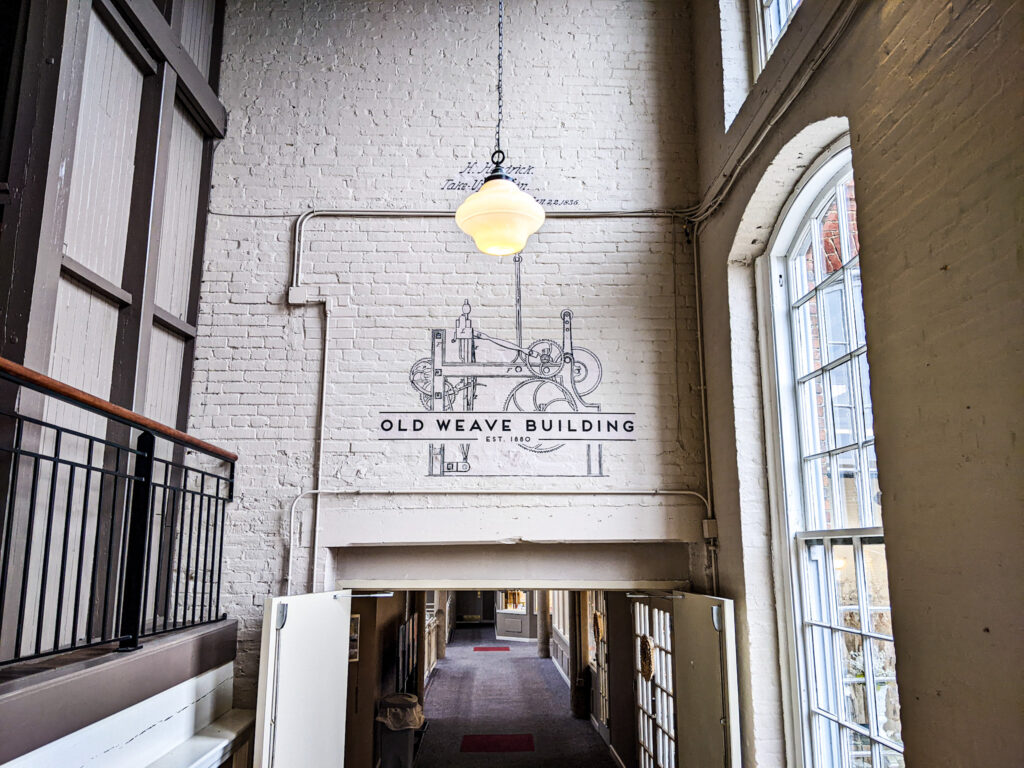 Interested in supporting the local creative arts scene? Head to the spacious oasis of HorseSpirit Arts Gallery in the original Cotton Shed, where dozens of area artists sell paintings, photography, jewelry and more. Both HorseSpirit and The Queen's Ink in the main mill complex offer introductory-level classes in mosaics, bookmaking, watercolor, papermaking, and more. ArtCraft and jules + kate are the perfect destination for those looking for eclectic gifts for themselves or others. Hands of Time is happy to help you start or maintain a family clock tradition, while Murillo's Jewelry offers customized designs and repairs. Check out the numerous other small businesses that call Savage Mill home online or in person.  
Tuck yourself into a booth at Dive Bar & Grille or claim a table indoors or out at Brewing Good Coffee Company, Twisted Teahouse, or Roggenart European Bistro & Café and enjoy a drink, snack or meal surrounded by the warm wood and red brick of this well-preserved legacy of the American Industrial Revolution.  
Take Your Time
Take your time wandering through the various buildings of the Mill, discovering its nooks and crannies. Pause to study historic photos and informative texts about this National Register of Historic Places landmark. Learn more by signing up for a ghost tour or contact the management office to request a private historic or ghost tour.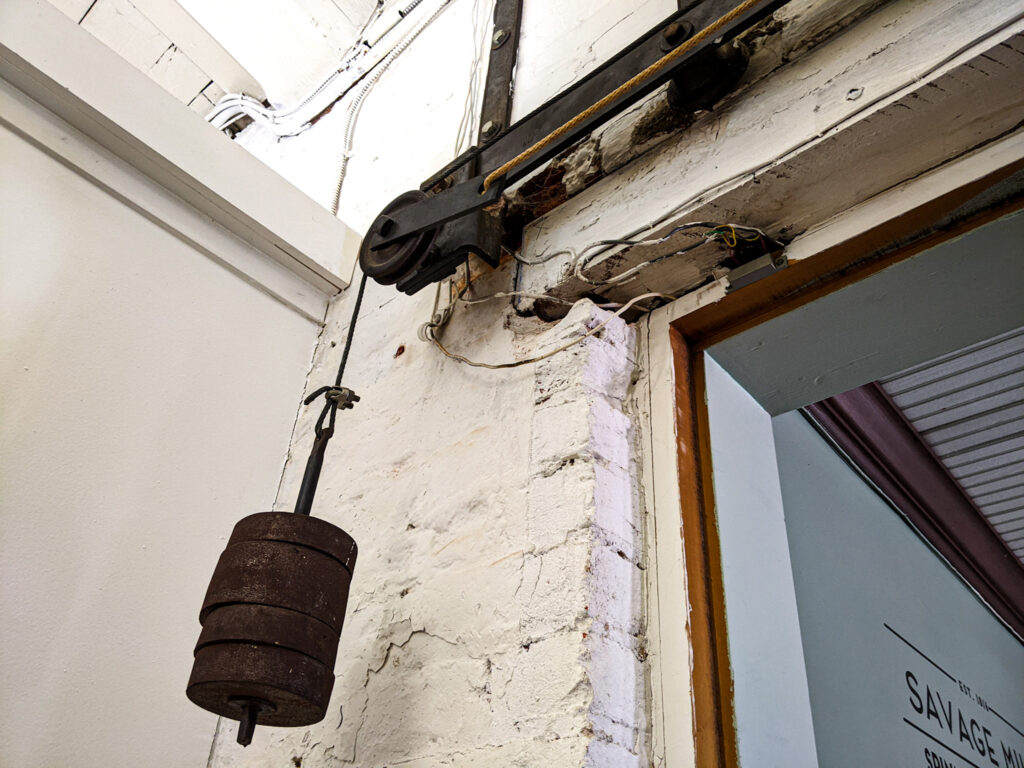 If you're looking for an easy, level stroll, a place to take children or grandchildren wading in the water, or a scenic hike or bike ride, this is a great jumping-off point to escape the hustle and bustle and immerse yourself in nature. The surrounding parkland and the clear, clean waterways of the Little and Middle Patuxent rivers support a wealth of species. Hikers and strollers, including members of the Freestate Happy Wanderers, revel in miles of paved and dirt paths leading along the waterways north to Columbia, via Savage Park and over the Pratt Through Truss Bridge in Guilford, as well as the easy access to the loops of trails at Wincopin Park in Jessup. Not surprisingly, Savage Mill's eateries are a popular destination for bicyclists enjoying the signed bike routes leading here from surrounding towns. 
To top it off, Savage Mill has ample parking, elevators connecting the floors within the New Weave and Carding buildings, and numerous benches indoors and out that lend themselves to people-watching and soaking in a unique bit of American history.