Indulge your senses and immerse yourself in the fun of our February Girls Night Out!
Treat yourself to an evening out with friends celebrating love and beauty in all its forms! Our Moulin Rouge-inspired evening has something for everyone.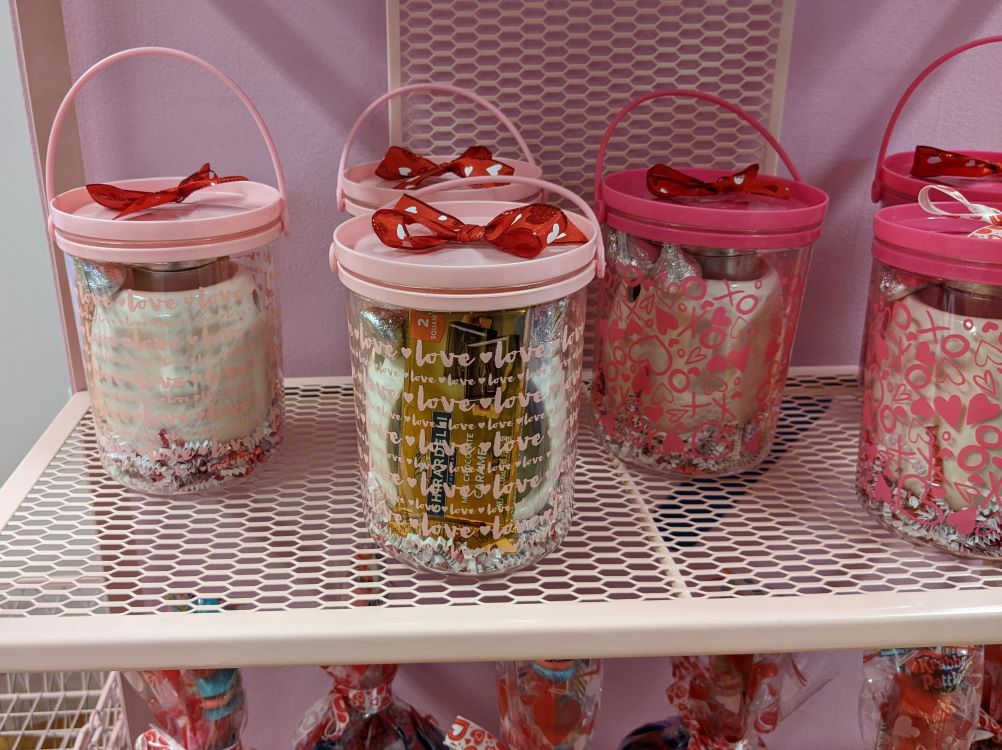 Arrive any time after 4 pm and make your first stop one of our tables to pick up a free Girls Night Out bag and glass of wine, white or red. Also grab a bingo card to play and enter to win one of our great prizes – a red Fossil purse, a pair of antique earrings, a quill and ink set, or a gift card to Roggenart bakery.
Four tenants are being featured in the New Weave building's center kiosk – the award-winning Xanadu Botanicals & Design; HorseSpirit Arts Gallery, which represents over 45 local artists; Mikks Kakes, which sells cakes and cupcakes and offers classes; and Candles by Candy's products and candle-making events.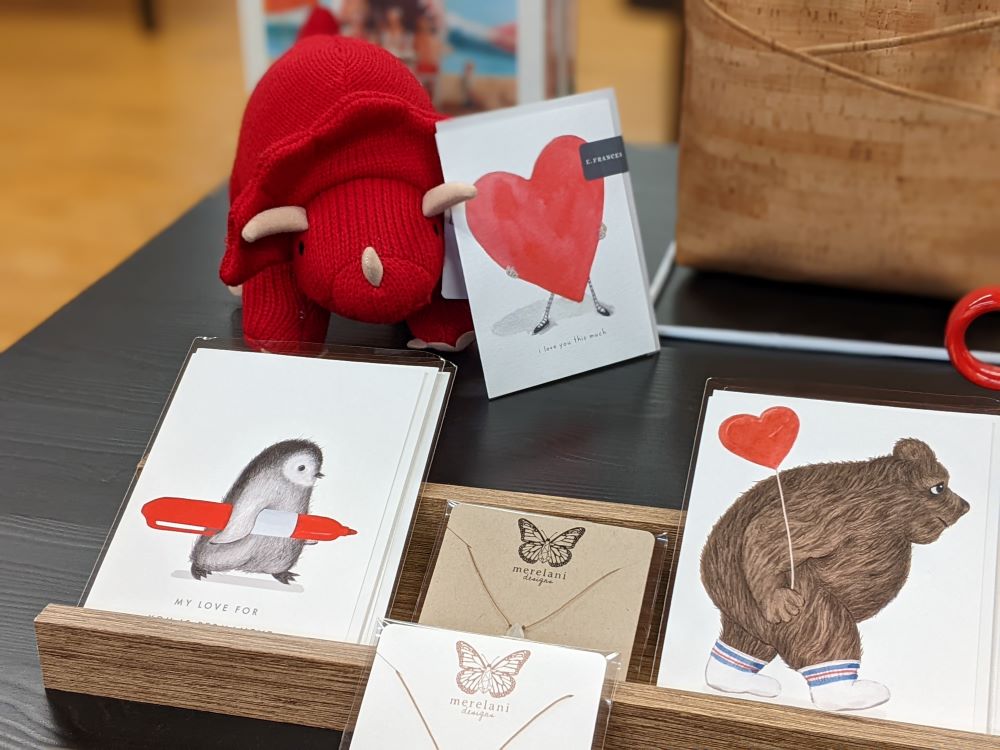 Stop by the Valentine card-making station at The Last Word bookstore. Don't miss the limited-edition 3D roses being given out at Omnihedral Game Store on the mezzanine level – one per person! Check out the luscious display of red products for self-indulgence and gift-giving at jules + kate and the selection of custom wood pieces at G&H Custom Workshop.
Swing by Clay Coven to see a pottery class in action and participate in their pottery raffle for Girls Night Out. Think about learning a new skill – there are dance lessons for children to adults at JMD Studios and fencing classes at the Savage Fencing Club.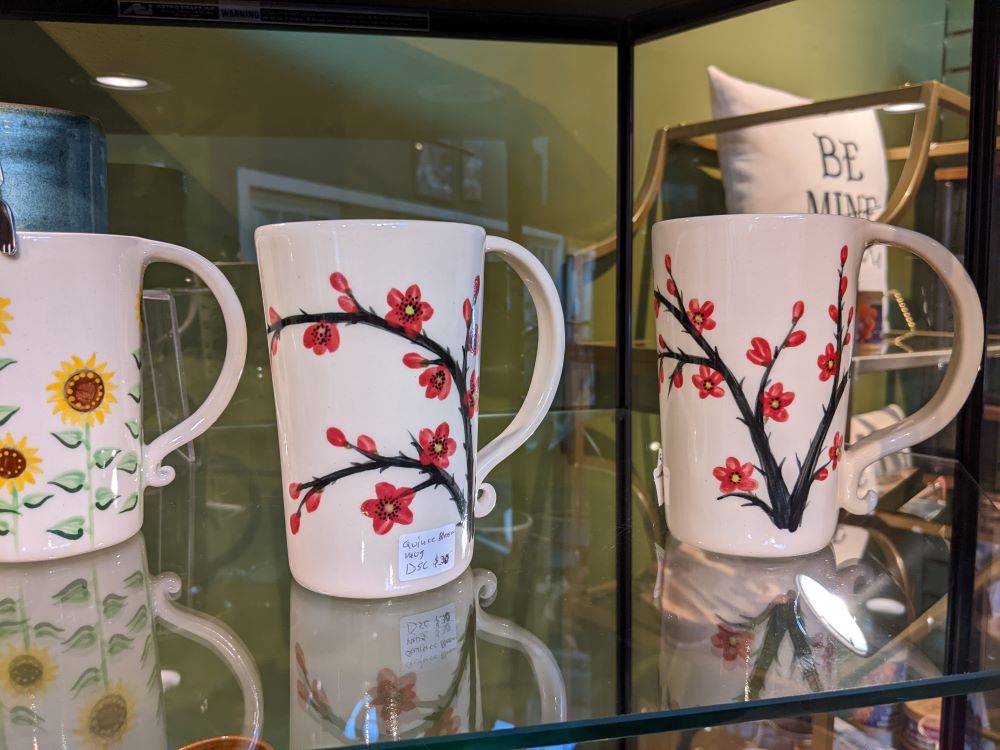 Sweet Cascades has stocked up on Valentine's-themed chocolate treats for all ages, while Skinsational Scents has created themed gift boxes for the occasion. Bearing Gifts tempts with a vast selection of perfect gift items. Stop by Faces by Brandi and Art of Hair (The Salon) early in the evening – the latter is giving out sample hair products (limited availability). Stop in at ArtCraft for additional snacks and to top off your wine glass.
Some stores will have special sales to celebrate. Success in Style kicks off their annual blowout sale on Girls Night Out, and don't miss Bryson Emporium's 50% off sale! The Antique Center's dealers will have special sales for the evening, accompanied by California champagne, chocolate, and a chance to win a $50 gift certificate.
After all the shopping, head to Roggenart European Bakery, Bistro & Café (open until 6 pm) or Dive Bar & Grille to top off the evening with dinner and drinks with your friends.